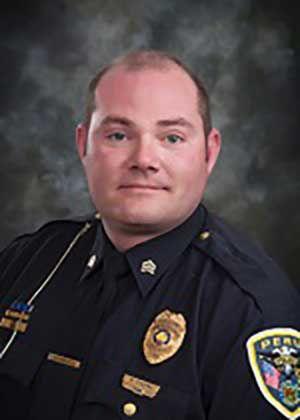 PERU – A Peru officer is the department's first certified Drug Recognition Expert (DRE) after completing specialized training to help identify drivers who are under the influence of drugs other than alcohol.
Peru Police Sgt. Mike Vinopal, a 15-year veteran in the department, received the certification, making him one of only 250 DRE's in the state.
Police Chief Mike Meeks said the department has needed a DRE for some time.
"With the rise in usage of so many narcotics, we felt having a DRE was invaluable to our department and our city," he said in a release. "We see a lot of drivers who appear to be impaired on something other than alcohol. Sgt. Vinopal will be able to use his knowledge to better understand what a driver may be under the influence of."
Vinopal initially had to go through a 16-hour phase of basic knowledge all prospective candidates need in order to successfully complete a seven-day course. Training during this portion consists of skills learned in taking accurate vitals signs, pulse, blood-pressure and body temperature.
Students are also given hands-on practice in pupilary estimation and response, examination of muscle tone and an overview of the seven basic drug categories.
Next, Vinopal had to complete a seven-day course dealing with physiology, toxicology, the overall drug evaluation, and familiarization with the seven drug category matrix used in determination of drug psychoactivity.
This portion includes three written examinations, as well as five quizzes, and a demonstration of proficiency standardized field sobriety testing.
Finally, Vinopal was required to successfully demonstrate a proficiency in performing the entire drug evaluation during the certification phase.
The requirements of this portion included evaluating at least twelve drug-impaired individuals under supervision of a DRE instructor, identifying three of the seven drug categories.