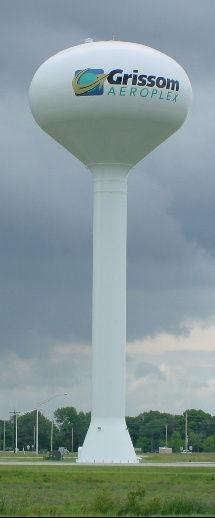 BUNKER HILL – Grissom Air Reserve Base and the Miami Correctional Facility are facing steep hikes in water rates that will more than double their bills and lead to the prison paying nearly $200,000 more a year for drinking water.
Peru Utilities is proposing to more than double the water rates for customers in the area that formerly housed Grissom Air Base before it realigned as a reserve base in the 1990s.
The city-owned utility took over the area's drinking water after that and now operates 1,175 meters there, including the base, the prison, businesses located on the Grissom Aeroplex and the large subdivision of Eagle's Pointe that contains 1,125 housing units.
Peru Utilities General Manager Josh Chance said the steep rate hike is being proposed because customers in the area haven't seen a rate increase in 17 years, which has led to residents and businesses having one of the lowest water bills in the state.
Residents using 3,000 gallons of water currently pay $12.60, along with an 83-cent charge for fire protection. Under the new rate, residents would pay $17.85 for the same amount of water. However, the fire protection charge spikes to $12.59. That means the total water bills jumps from $13.43 to $30.44.
Chance said the current rate has now led the utility to operate at a loss for years around Grissom. He said they need to generate $567,000 in additional revenue every year just to break even.
The lack of funding also has led to the water treatment plant and surrounding well houses to fall into disrepair, causing concerns that the plant will simply stop working or end up contaminating customers' drinking water.
"One slip up could make people sick," Chance said. "At the Department of Correction, that's over 3,000 people. One slip up, and 3,000 people are sick – and they like to litigate … But you can only do so much maintenance with nothing."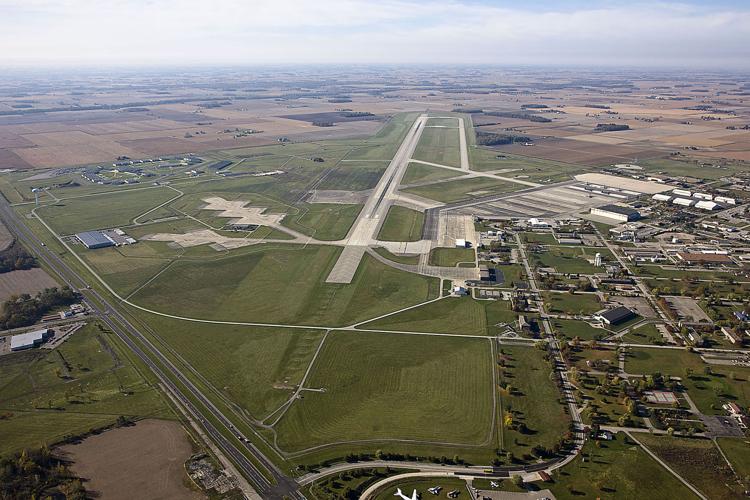 He said the rate increase will allow the utility to launch a $3.5 million renovation of the 76-year-old treatment plant, which is housed in a former federal military building. The money would also pay to update the treatment equipment, most of which is old and outdated.
The money would also go to repairing the four well houses, two of which were built in 1943 and have boarded-up windows and large cracks on the walls. Inside, the electrical equipment is corroded and so outdated that no replacement parts exist if they stop working.
"We're really just one large emergency away in our capital improvement fund to not be able to operate anymore," Chance said. "Our tests and reports are stilling coming out good. We're happy about that. But who knows about tomorrow?"
But the rate increase will come with a huge price tag for the major water consumers around Grissom. Chance said the prison uses nearly 50% of all the water cleaned by the plant, and will be paying nearly $200,000 more a year under the rates.
Grissom Air Reserve Base, which uses around 11% of all the water, would also see a substantial increase in its bill.
Even so, neither the base nor prison objected to the rate increase after inspecting the water treatment facility and witnessing the slew of structural issues and outdated equipment, Chance said.
But Jim Tidd, executive director of the Miami County Economic Development Authority, expressed concern about how the higher rates would affect large companies such as Dean Baldwin Painting, which operates out of a renovated airplane hangar near the base and uses a lot of water.
Under the new rates, businesses like Dean Baldwin would be paying around 60% more for water.
"As a private business, that seems that it will be a pretty substantial hit," Tidd said.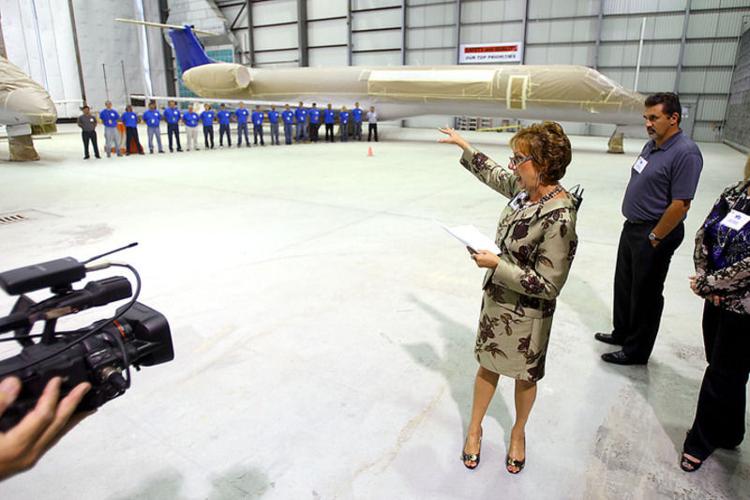 The Peru City Council will vote next month on whether to approve the rate increase, but council members during Monday's meeting seemed on board with the proposal after Chance presented the rate increase.
Councilman Tom Gustin said the rate hike was necessary to ensure the utility can maintain its facilities and continue to provide clean water.
"I'm alarmed at several things, including the fact that a lot of this equipment was installed the year I was born, but I'm running better than a lot of this equipment," he said. "The bottom line is we're not taking in enough money to pay for this. We're operating at a deficit every year, so something has to be done."
Even with the rate increase, customers around Grissom will still be paying less for water than many larger cities and towns around the state. Chance said people who use 4,000 gallons of water a month pay $67 in Bunker Hill; $40 in Huntington; and $39.84 in Kokomo, Warsaw and Wabash.
Chance said in the end, without a rate increase for 17 years, the proposed rates have to be approved in order for the utility to continue operating.
"I firmly believe without this increase, we're one or two years away from these facilities tanking – no pun intended," he said.