A Kokomo School Board member has shut down her day care program after receiving a cease-and-desist letter from state officials because the facility was unlicensed and unregistered.
Cristi Brewer-Allen, vice president of the school board and owner of 365 Balance, has informed the parents of six children that she can no longer accept their kids as part of a regular day care program following an investigation by the Indiana Family and Social Services Administration.
That investigation, which Brewer-Allen believes started after an unknown person tipped off state officials, culminated in a cease-and-desist letter dated June 5 that outlined her failure to meet the legal requirements mandated to run a child care center.
Brewer-Allen, a Buddhist who is now in the process of registering the facility at 501 N. Buckeye St. as a child care ministry, said she didn't intend to skirt state law and instead believes someone should have informed her of the mistake.
"I didn't make a phone call to the state and say, 'Is this wrong or right?' But I would just write about it on my own Facebook page. And I'm friends … with 4,894 people, and of those people are directors of certain agencies here in town," said Brewer-Allen.
Jeff Broughton, once billed as the savior to numerous downtown Kokomo properties, including …
"I cannot stress enough that I am friends with so many people that are in places that should have said to me, 'Cristi, you can't do that. That's illegal,'" she added later when describing her routine of posting information about 365 Balance on social media.
But the state has now done exactly that.
And the letter, signed by Nicole Norvell, director of the FSSA's office of early childhood and out of school learning, has thrown Brewer-Allen's business into unchartered waters.
A child care center, according to Indiana law outlined by Norvell, is a "non-residential building where at least one child receives child care from a regularly paid provider for more than four hours but less than 24 hours in each of 10 consecutive days per year, excluding intervening Saturdays, Sundays, and holidays, while unattended by a parent, legal guardian, or custodian."
State law also dictates that child care is "a service that provides the care, health, and supervision of a child's social, emotional, and educational growth."
And 365 Balance, said Norvell, was found to meet the definition of a child care center during a visit by state child care facility consultants on May 17.
That day, two consultants, Edile Woodruff and Christi Dolezal, visited the facility and confirmed that 365 Balance was providing services in a non-residential building in ways that constitute a child care center.
On May 17, states the letter, Woodruff and Dolezal visited 365 Balance and observed eight children, ages 3 through 6, at the Buckeye Street location.
365 Balance, which opened in April 2017, had been providing day care services to children, most of whom haven't succeeded in traditional day cares, since last fall, said Brewer-Allen.
And until the visit, she didn't realize that licensing or registration was a requirement for a child care facility, saying that "at no time did I know you had to – I thought it was an option. I did. I really did."
So, Brewer-Allen thought, why should 365 Balance become licensed and adopt the same policies as the facilities that had already failed her clients' children?
"Why would I want to be what they were kicked out of? That was kind of my thought process (before May 17)," she said.
Brewer-Allen claims that while she charged parents for day care services, each of them knew about the facility's status and "actually were happy that I didn't adhere to everything a day care had to do, because that's what didn't resonate with their children."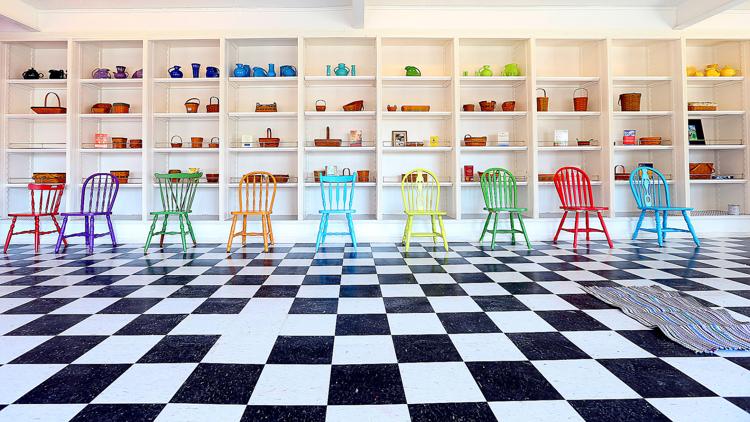 Nonetheless, the FSSA consultants "had a conversation with Ms. Brewer-Allen, in regard to attendance of the children at the child care center," states the cease-and-desist letter.
"Ms. Brewer-Allen confirmed that they are operating Monday through Friday for more than four hours a day," according to Norvell, meaning 365 Balance's operations were breaking state law.
"I thought I was doing the right thing," responded Brewer-Allen, who said the facility never had less than a one-to-four adult-to-child ratio. "I thought I had enough coverage, I had enough eyes watching. I felt secure in the level of care I was giving."'
Copied on the letter was Indiana Attorney General Curtis Hill, multiple FSSA staff attorneys, Howard County Prosecutor Mark McCann and others, and it states that "unless your child care center ceases its operations immediately, the Division will recommend pursuing civil and criminal sanctions to [Hill] and [McCann]."
In response, Brewer-Allen will close her day care program until she has met the state's registration requirements, something she believes will happen in time for Kokomo Schools' opening in early August. Until then, Brewer-Allen will attend Indianapolis-based training programs and complete online modules and webinars.
Still, Brewer-Allen expects 365 Balance to host an art camp this summer and continue its morning and evening care programs, all of which she believes meets the exemption requirements set by state law.
Specifically, the art camp has a start and end date, she said, while morning and evening care combines to fewer than four hours of kids' time spent each day at the facility.
Regardless, state officials plan to follow-up on their investigation in mid-July, said FSSA Director of Communications and Media Jim Gavin.
If 365 Balance is still in violation of state law, he said, "further action may be taken."
And while Brewer-Allen never expects to know who tipped off investigators, she'd surprisingly like to thank them.
"I am very thankful for this happening, because I never wanted to do anything that was illegal," she said. "And in the long run it's just going to make us stronger and better."
Money for air
Brewer-Allen has also recently been at the center of a controversy involving developer Jeff Broughton, whose company she accuses of defrauding her nearly $1,500.
Home Banc Center Inc., one of the many companies either associated or directly controlled by Broughton, is still listed in property records as the owner of 501 N. Buckeye St., despite its apparent dissolution.
Broughton is listed as president of Home Banc Center, a corporation filed in South Dakota that was dissolved on May 4 after three delinquent annual reports, according to court documents and online records.
Brewer-Allen said previously that Broughton "has taken everything from me."
For more than a year, 365 Balance has been in the corner property that used to house The Candy Shoppe. It started as a two-story venture – with child care on the first floor and a dance studio on the second.
But things quickly began to fall apart, according to Brewer-Allen.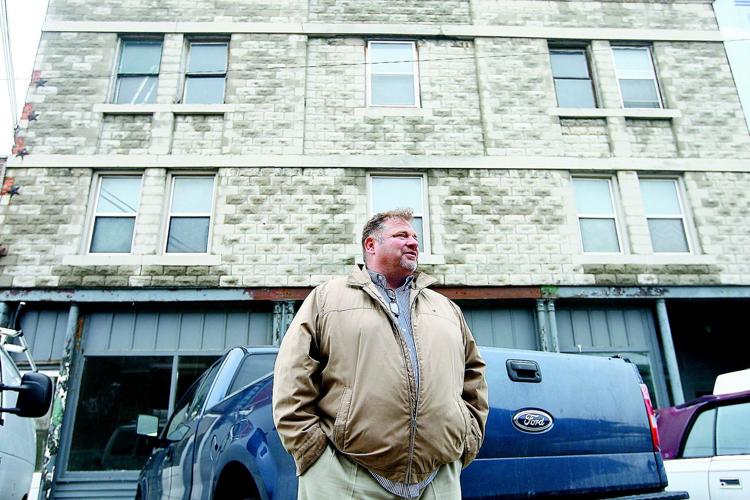 In one instance, she said, the building's second floor went 12 weeks without air conditioning, with temperatures reaching 100 degrees indoors during a youth dance camp involving children from second to fifth grade. Ultimately, she said, the camp was cancelled and more than $5,000 was refunded.
Brewer-Allen said the incident spawned an existing lawsuit that was filed on May 2 by Kokomo Glass and Paint against 365 Balance. The lawsuit, she claimed, was caused by her inability to pay for mirrors installed in the dance studio – payments she was unable to make after refunding class fees.
That lawsuit was decided on June 8 in Howard Superior Court 3, with Brewer-Allen ordered to pay $3,128 plus interest and court costs.
In a separate instance, a NIPSCO employee told Brewer-Allen after investigating the building's gas lines that she was, in fact, making gas payments for upstairs apartments next to 365 Balance, which is sometimes referred to as Mindful Academy.
Those payments, she said, likely amount to more than half of the $2,500 in gas bills she's paid since January.
On top of that, the building is again without air conditioning. An active GoFundMe page was created by Brewer-Allen to deal with the issue; a post on the page says "our air conditioner has fizzled out. Poor thing is 38 years old and has to be replaced."
So far, $729 of a $3,500 goal has been donated toward a new air conditioning unit for the active child care facility.