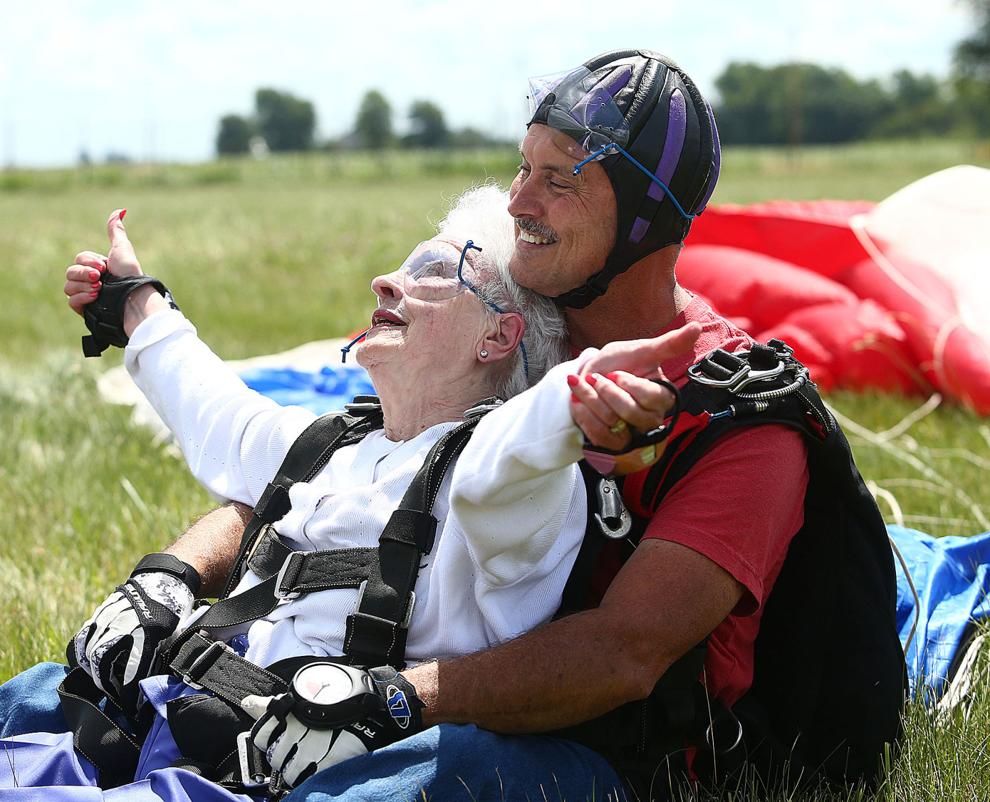 Fearless is one word that would describe 89-year-old Ruth Blair of Peru.
From riding motorcycles with her nephew to recently flying for the first time in a biplane, Blair is an adventure seeker, proving that age truly is only a number.
Her most recent thrill: skydiving from approximately 11,000 feet in the air. It was on her bucket list, she said.
"I always wanted to [skydive] and I never thought it would ever happen," Blair said shortly before getting into a small passenger airplane at the Air Indiana Skydiving Center in Logansport on Saturday.
Blair was not the least bit nervous, she said, because she felt she had an advantage.
"I won't be able to see the ground," Blair, who is legally blind, said jokingly.
"Her blindness was caused by glaucoma, so it's been a gradual progression of losing her sight," said Joleen Sutton, Blair's daughter. "But she's never let that slow her down, which is amazing. She has incredible trust in herself and other people and she lives her life as if she's not blind. She's up for doing anything."
A self-proclaimed tomboy who was born and raised on a farm in Miami County, and the only girl of three children, Blair said she had always wanted to skydive but never before had the opportunity.
Blair's dream of skydiving was made possible through Trilogy Health Services Blair Ridge Health Campus in Peru, where she resides.
Since Trilogy opened, the company has set out to make the dreams of their residents come true through their Live A Dream program.
"We just ask our residents, 'What's something that you've always wanted to do that you've never done?'" said Senior Life Enrichment Director Erin Murphy.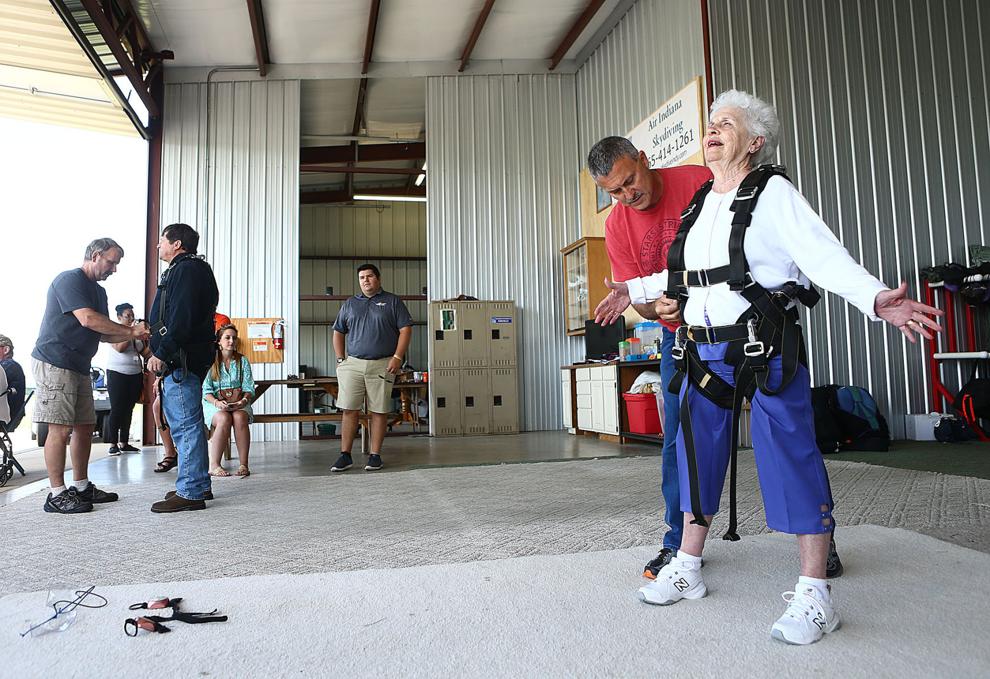 And then that wish is granted.
"Our population is senior citizens, and we always say, 'You don't quit playing because you grow old, you grow old because you quit playing,'" Murphy said. "So our motto is: Stay active. Have fun. You only live once, why not make it the best you can?"
Clear blue skies and winds at about 40 mph made for perfect skydiving Saturday afternoon.
The owner and operator of Air Indiana Skydiving Center, George Capitanio, was elated to help make Blair's dream come true.
The skydive was donated to Blair at no cost. She was also able to bring along one other person, so she decided to invite her wingman and motorcycle buddy, her nephew Rick Blair.
"I'm doing it just because she's doing it … just to support her," Rick said.
As a 21-year veteran of the United States Military, Rick said he's no stranger to high adrenaline activity similar to skydiving. Although he's never jumped from a plane before, he was ready to take the leap, especially to support his aunt.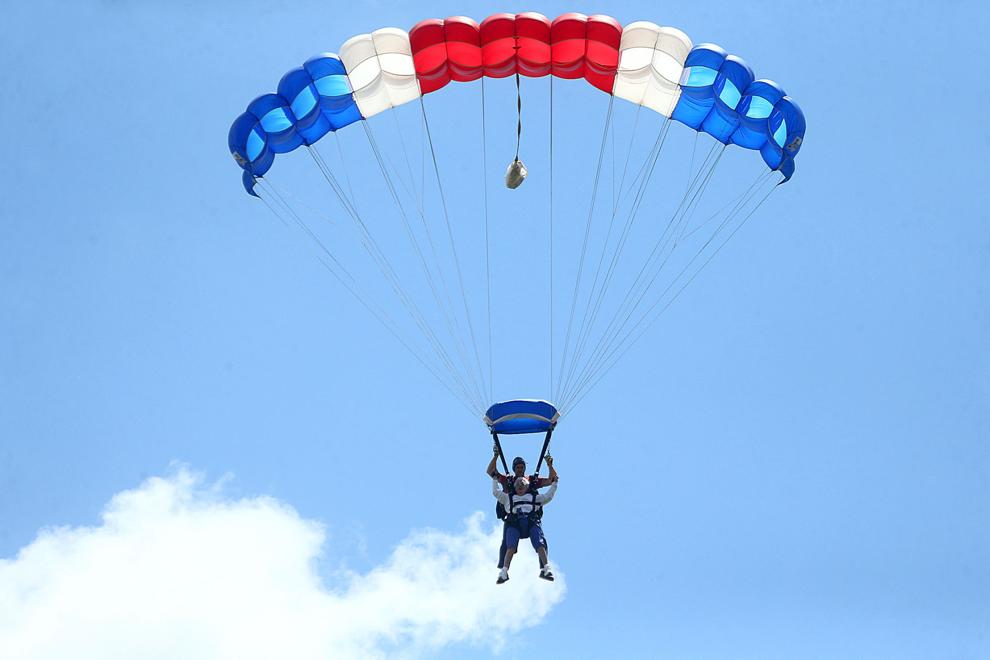 "She's an amazing woman and I've always felt a special connection to her since I was a kid," Rick said. "I've taken her motorcycle riding on my Harley and I bought a new Harley [and] she wants to go again."
Rick added, "She's just a lot of fun to be around. She's an inspiration."
There were 30 of Ruth's closest friends and family to see her off as she suited up and prepared for her journey.
The airplane soared 11,000 feet in the air before Ruth and Rick took the jump as they were accompanied by instructors of the skydiving center. Falling at about 120 mph, Ruth was seen from the ground doing somersaults among the clouds.
In roughly 12 to 15 minutes Ruth returned safely to the ground, where her family cheered and waved, welcoming her back.
When asked how the ride was, Ruth responded gleefully: "It was wonderful."