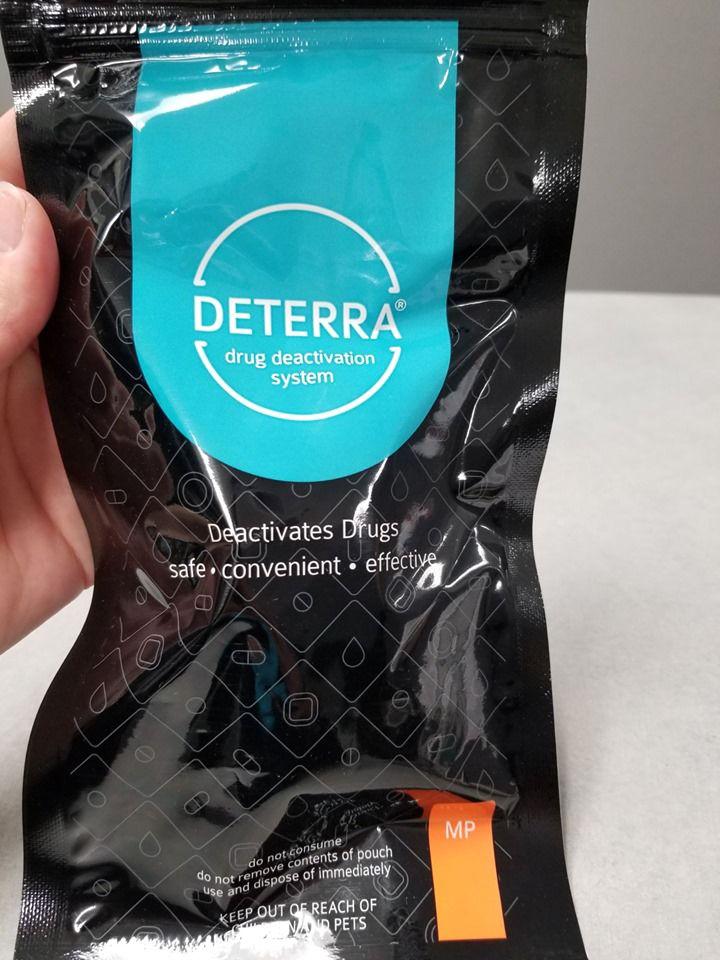 The Howard County Sheriff's Department is distributing 4,800 drug-deactivation bags in an effort to keep unused prescription medication from ending up in the wrong hands or getting flushed down the toilet.
The department received the bags last week and is handing them out to the Howard County Health Department, schools and other locations where they may be needed.
Capt. Jordan Buckley said this is the first time the kits have been available and distributed by the sheriff's department.
The bags allow people to put up to 45 pills inside. By adding warm water, the pills dissolve and are destroyed. The bag can then be thrown in the trash.
The kits were provided to the sheriff's department by the Rx Abuse Leadership Initiative Indiana, which gives grants and other resources to boost education on opioid abuse prevention.
Howard County Public Health Project Coordinator Jennie Cauthern said the health department received 800 of the kits, which will make it easier for residents to dispose of their unwanted pills.
She said the only options to safety dispose of prescription meds before was to drop them off at one of the four designated drop-off bins around Kokomo, or wait for a drug-take back day. Now, anyone can destroy their pills immediately.
"It's safe to put in regular trash, you don't have to flush your pills and it doesn't harm the environment," Cauthern said. "They're great. We're really lucky to have these in the community."
Buckley said the kits will also prevent people from flushing medications, which can damage the city's wastewater and sewage systems. They also ensure kids or others won't have easy access to opioids or other medications sitting unused at home.
"They'll definitely help keep controlled substances out of the hands of others," Buckley said.
He said anyone is welcome to pick up a free bag by visiting the sheriff's department. They are also available at the health department inside room 209.
The kits come after newly-released data shows Howard County was flooded with prescription pills as part of a devastating national phenomenon that has ravaged communities.
The data shows that from 2006 to 2012, more than 40.7 million prescription pain pills — enough for 69 pills per person per year — were supplied to Howard County. That is the 11th highest number of Indiana's 92 counties.
More than 12 million of those pills were distributed by CVS, while more than 15.3 million were manufactured by Actavis Pharma, Inc., which Bloomberg says "develops, manufactures, and markets a broad line of generic pharmaceuticals."