Cristi Brewer-Allen, president of the Kokomo School Board and founder of The Church of Goodness, has for the second consecutive year seen a program she helps operate come under investigation by the agency that licenses child care in Indiana.   
The state's Family and Social Services Administration [FSSA] has confirmed it is investigating a program offered by the church, located at 625 N. Union St. just north of downtown Kokomo, to determine whether it is "operating legally or not."
Brewer-Allen, however, has maintained The Church of Goodness' innocence, saying it runs a before-and-after-school program exempt from the state's licensing requirements. In comments to the Tribune, she called the investigation "a witch-hunt … bordering on harassment."
It is not the first time she has come under the state's microscope. An investigation in 2018 led to a cease-and-desist letter sent to a former child care facility run by Brewer-Allen at the intersection of Buckeye and Jackson streets.
In response to the latest investigation, Brewer-Allen has said The Church of Goodness, a non-sectarian church, which most prominently offers services to the homeless and others in need, deserves better treatment from the state and local media. 
An FSSA spokeswoman told the Tribune in an email exchange that the agency attempted to conduct two inspections, on Feb. 25 and April 9, to check whether the church's program was in compliance with state law.
But Brewer-Allen would not let the inspector inside The Church of Goodness, said the spokeswoman, Marni Lemons, who is the deputy director for communications and media at the FSSA.
When asked how the interactions unfolded, Lemons said: "We will just say that we attempted to inspect on those two dates to see if she was operating an illegal, unlicensed child care and she would not provide our inspector with access."
The agency then went to the Indiana attorney general's office and obtained a search warrant, after which officials gained access and inspected The Church of Goodness on May 29.
The FSSA's Office of Early Childhood and Out-of-School Learning, specifically, is responsible for the licensing of child care in Indiana.
Lemons said the state office was "following up on a complaint from someone in the community on whether the program was operating legally or not." She added later: "The complaint we received was that [Brewer-Allen] was illegally operating a child care without a license, and that's what we inspected for."
Lemons noted that the FSSA office is currently investigating the allegation and working with its legal department, acknowledging that some situations "do not require licensing, including some programs that only provide before and after care."
Lemons confirmed The Church of Goodness' program is not licensed or registered through the FSSA.
Indiana state law describes a child care center as a nonresidential building where at least one child receives care from a provider while unattended by a parent, legal guardian, or custodian; for regular compensation; and for more than four hours but less than 24 hours in each of 10 consecutive days per year excluding weekends and holidays.
Programs must be licensed or meet a licensing exemption.
Exemptions include, in part, programs that provide care for less than four hours a day, along with programs formally registered as child care ministries.
The Church of Goodness' website prominently notes that it "came about because of our desire to care for children who have been 'excused' from typical daycare because of their behavior or special education needs. 
"Our director (Brewer-Allen) is a Buddhist, who wanted to be a ministry, but the state challenged her definition of religious organization. So, she decided to start her own church." Another part of the website mentions children with "anxiety-based disorders."
Brewer-Allen, meanwhile, told the Tribune no child stays more than four hours at the church, which she believes exempts the program from needing to be licensed.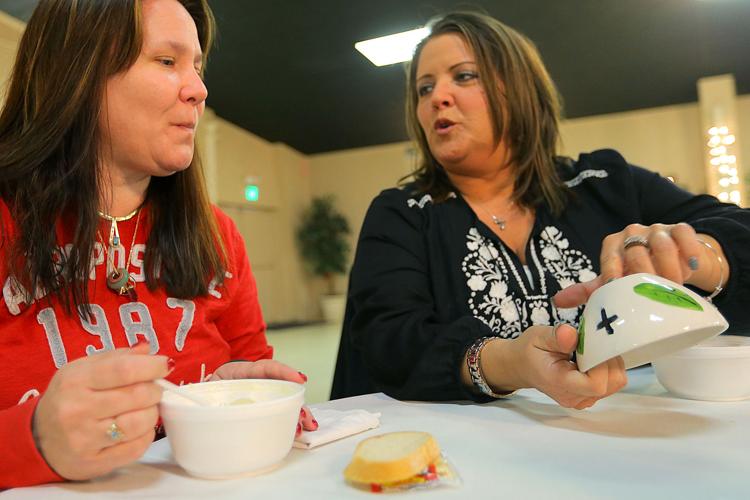 Brewer-Allen said she provided that information to state officials during a meeting in July 2018 when she was planning the move to the existing North Union Street facility and "gave them a full roster with the times [children] arrive and depart."
Nonetheless, the legality of Brewer-Allen's operation is still to be decided as the FSSA investigates.
The situation, believes Brewer-Allen, is unreasonable and unwarranted.
"I haven't done anything wrong. I proved to them we were a before- and after-school program," she told the Tribune in a series of Facebook messages. "This is a witch-hunt and it's bordering on harassment. And school is over. We are finished.
"When someone is trying to do something positive in the community there is always someone out there trying to destroy them. It's sad. … I feel violated at this point."
When asked for a response to the controversy, Dave Barnes, director of communications for the Kokomo School Corporation, said the school "will provide no comments as this relates to the private matters of our elected Board members."
Brewer-Allen, who became the Kokomo School Board's president during a special meeting Jan. 9, started her tenure as a school board member in 2008.
In her comments, Brewer-Allen went on to question the Tribune's coverage of the investigation, saying she's "not even sure why this is a story."
"Do you know how many 'investigations' they do[?] Tons. And it's only an issue with me because of who I am," said Brewer-Allen.
"That's … sad that my hard work goes unnoticed, but people who won't even make themselves known can smear my name and the media outlet come running. It makes me sick to my stomach."
Brewer-Allen – she noted the church's before- and after-school program runs 180 days, from the first day of school to the last day, and ended May 31 and had 38 spots – later said she "absolutely" disputes the FSSA's account of her turning away the agency's inspector.
"My attorney said to contact him. These are separate times people called. It's a witch hunt. I've done nothing wrong. I'm done being harassed by them," she remarked. "They have visited three separate times. That's ridiculous. It's all political and I'm done."
When asked in what way the situation is political, Brewer-Allen said: "That's suicide to talk about it and you know it. That's all I have to say."
Brewer-Allen's attorney, Derick Steele, confirmed her account that she asked state officials to contact him.
"Not in any effort to deny entry, but in an effort to make sure that she was properly represented and that her representation was being made aware of any investigations. … I was not aware of the inspection, but I did instruct her to have them contact me so that we could work together to resolve these issues," he said.
"Unfortunately, the State never contacted me."
Steele, meanwhile, echoed Brewer-Allen's comments about the perceived unfairness of her situation.
"Yes, I do believe she was being improperly singled out and she was taking all steps necessary to gain compliance," he noted.
When asked whether the church's child care services were in compliance with state law when the interactions with FSSA officials began, Steele said he couldn't "answer that specifically."
"All steps included going through the long arduous process of being recognized as a 501c3 approved church," he added, noting that "since I was never contacted by the state even after requesting such contact, I cannot speak to what violations, if any, were being alleged.
"What I do know and can say is the church was taking all steps to comply with all applicable laws and does not believe it was knowingly or intentionally violating any laws or regulations."
In her comments to the Tribune, Brewer-Allen continued to criticize the newspaper for its reporting, saying it focuses too heavily on the negative aspects of what she does and not the positive outcomes many have experienced at The Church of Goodness.
The church's website, under its "programs for those in need" tab, cites the various services offered by the church, including showers, laundry and haircuts.
Shower service is offered to people "who are referred to us" and provides "all essentials needed to shower," according to the website. While the focus is on women and children, the church says "we will not turn anyone away."
Laundry is provided for the homeless, elderly or anyone else without water. It can be picked up or dropped off at The Church of Goodness between 9 a.m. and 6 p.m. Monday-Friday.
In addition, the facility offers free haircuts twice a week, on varying days. And while children are also the focus for free haircuts, the website tells people "we would love to help you get ready for your job interview!"
It's those services that should be receiving news coverage, believes Brewer-Allen, not her conflicts with state government officials.
"So, when are you going to run an article on the fact we do 60 people's laundry a week who otherwise would go without clean clothing[?] Or the 32 jobs we've helped people get[?] Or the 150 we help with showers?" she asked.
"Oh yeah, that's because it's positive and that doesn't sell."
This is not the first time Brewer-Allen has had a run in with the FSSA.
News broke in June 2018 that she had shut down her day care program, located at 501 N. Buckeye St., after receiving a cease-and-desist letter from state officials because the facility was unlicensed and unregistered.
At the time, she had to inform the parents of six children that she could no longer accept their kids as part of a regular day care program following an investigation by the FSSA.
That investigation, which Brewer-Allen believes also started after an unknown person tipped off state officials, culminated in a cease-and-desist letter that outlined her failure to meet the legal requirements mandated to run a child care center.
The Buckeye Street facility had been providing day care services to children, most of whom hadn't succeeded in traditional day cares, since fall 2017. The FSSA determined the facility was caring for children for more than four hours per day.
Brewer-Allen said at the time that until FSSA consultants visited the facility she didn't realize licensing or registration was a requirement for a child care facility, noting "at no time did I know you had to – I thought it was an option. I did. I really did."
A timeline she provided the Tribune shows her child care services started at 501 N. Buckeye St. in 2017 – at one point Brewer-Allen said she was trying to register the facility as a child care ministry – before moving to the existing North Union Street church facility last October.
Brewer-Allen also claims she initiated the meeting with state officials in Indianapolis on July 31, 2018, where she "told them at that time we were moving to the [North Union Street] address. I told them our entire plan."
The state did not provide a timeline for the result of its latest investigation.