A major structure along East Markland Avenue, in front of Kokomo's Walmart, is being targeted for demolition and redevelopment, putting existing businesses at the site into a place of unknowns.
The 35,472-square-foot building was the focus this week of a Kokomo Board of Zoning Appeals meeting, where it was revealed the structure is slated to be torn down and divided into three separate lots that will encompass roughly three acres of land.
One lot is expected to be a drive-thru restaurant – Wendy's is the leading candidate – while the other two lots' futures are uncertain, an official associated with the project told board members.
That uncertainty, however, now also exists for the three businesses that call the building – in the 1900 block of East Markland Avenue – their home. They include GameStop, Don Pancho's Mexican Restaurant and Country Choice, a local meat shop.
Developing the project will be Midland Atlantic Properties, which has offices in Indianapolis and Cincinnati. Midland has hired Carmel-based Civil Site Group Inc. to design the development.
Patrick Boyle, a senior associate with Midland, said in an interview the company is under contract to purchase the property. He noted that Midland, in the midst of receiving various government approvals, should be ready to close on the purchase "within a month or two … very soon."
"There's some other things coming soon but we are just not ready to announce yet, is all. But it would be a redevelopment of that property," said Boyle.
Online property records show the structure is owned by Colburn LLC, which has a Tipton address and is managed by Judy Colburn, who could not be reached for comment.
Boyle said the decision on whether to start construction this year will depend heavily on when winter hits and how quickly government approvals take place.
The project, which received a variance approval for its southeast lot from the BZA, is expected to also be on the September and October agendas for the Kokomo City Plan Commission.
"Under normal circumstances we would start construction right away. If we get too late into the season or if there's a delay, then this may push until spring because of winter," remarked Boyle.
Brian Cross, a co-owner of Civil Site Group, confirmed to BZA members when asked whether the building will be torn down: "That would be the overall proposed redevelopment, yes."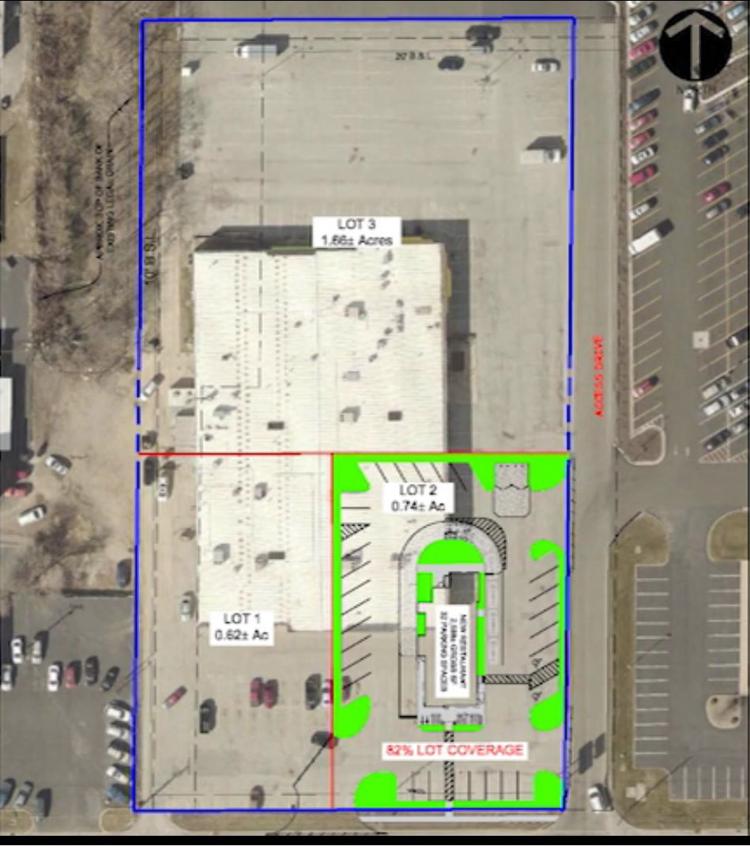 Cross said the southeast lot is planned for a drive-thru restaurant, and while Wendy's is the "primary land user at this point," it will "not necessarily" be the famous burger joint opening a new location near Walmart, leaving the door open to other options.
Regardless, the southeast lot is expected to bring new green space, landscaping, sidewalks and a new entry off East Markland Avenue.
Overall, the property will be divided into three lots comprising roughly three acres. Two of the lots will be situated next to each other on the southern half of the property, while the north half will be its own lot.
Boyle said Midland is in discussions with companies about the planned southwest and north lots but could not disclose further information.
Art Jordan, who owns Country Choice, said he was aware the property was for sale and witnessed surveying work but "past that, no, I didn't know."
"It doesn't surprise me. I figured whoever bought it would probably tear it down, to be honest, if they were going to develop it into something," he added.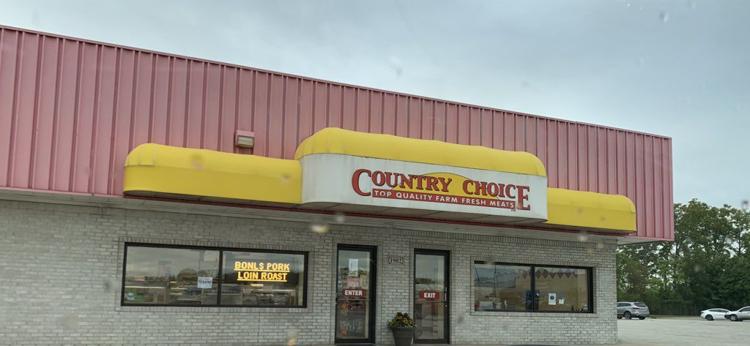 Jordan, who learned about the demolition plans from a Tribune reporter, conceded the news was a blow and likely means the end of his business, since he doesn't expect to relocate and open in a new location.
Country Choice opened in its current location in December 2000.
"Of course it's upsetting. This is my job, my life. But there isn't a whole lot I can do about it," he said, noting Country Choice hasn't had a lease for more than a year as the building's future hung in limbo.
Jordan said Colburn's lawyer has been transparent about the potential sale and acknowledged he was told information would be given to Country Choice once a sale was finalized, which has not yet happened.
Still, he noted, "you'd think they would keep you a little better informed."
The building, which previously held a Pep Boys, a discount store and the iconic 40-lane Astro Bowl, currently sports swaths of empty space alongside the existing businesses.
Riley Everhart, a manager at GameStop, told a similar story, saying the business was not aware of demolition plans but did know a sale was possible.
"There's been a lot of people in and out inspecting it, people coming into the store to check the ceiling, see if it leaks, check the floors, because our floors get flooded if it rains too much," he said, noting that process has been underway for around a month.
GameStop's future on East Markland Avenue is unknown, although the company also has a store nearby at Markland Mall.
Don Pancho's did not return a request for comment.