The one-room wood cabin nestled in a small wood clearing, with a 15-foot long porch overlooking a collection of age-old trees, but without electricity or running water or a working wood stove, is Steve Daily's oasis. 
He purchased the 9 acres containing the cabin and the land that surrounds it in the 1980s, during his time as Kokomo's mayor, to get away, Daily admits. 
One can imagine the thought process. Not able to go grocery shopping. Angry, worried, happy, interested residents at his door, on the phone. It was, if nothing else, overwhelming.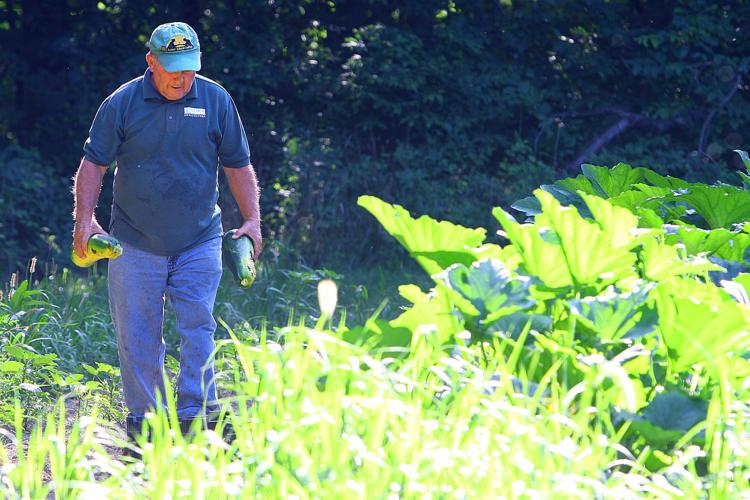 So the cabin became a getaway, a hideout. It also became the jumping-off point to what has become a 130-acre farm focused on organic produce and an eclectic throng of animals ranging from Jerusalem donkeys and Pygora goats to free-range chickens and sheep. 
The property, Thistle Rock Farm in Russiaville, is run in tandem by Daily — a former mayor, Kokomo Common Council member and Ivy Tech Kokomo chancellor — and his partner, Michelle Martin.
What's most notable about Thistle Rock, though, is the unique niche it has carved out in Howard County's farming community. It also is an example of the increased focus in Howard County on the development of natural resources by small, local and often family-managed operations. 
Strictly focused on organic growth — the farm isn't yet certified organic, although Daily is committed to completing the laborious task in coming years — and reliant on solar power, Thistle Rock whets the beak of any outdoors-lover or farming aficionado. 
Produce that includes jalapeños, tomatoes, an apple orchard, beets and an endless list of more? Check. A plot of 50 to 70 different herbs? Check. Stretches of forest? A short ride from the farm's main barn brings fully ideal seclusion. 
One can even bring a kayak and walk it down a short slope into a placid stretch of Wildcat Creek. And follow it with a visit to Thistle Rock's own farm stand, selling homemade soaps and materials sheared from the farm's own animals. 
But the farming itself is the focus here — and while Daily may bristle at being called, you know, a farmer, it's not a totally inappropriate title.
His and Martin's approach, as many who regularly visit the Kokomo Downtown Farmers Market can attest, is becoming more commonplace in Howard County.
And that may be good for us all.
"I have relatives that never smoked, never drank, led a good, clean life, who come up with cancer and autism and all kinds of issues, and I have come to believe, in part, that it's what we eat," said Daily, standing along one of the farm's flat spaces, which has been used to cultivate peppers and other produce.
"And what's in what we eat."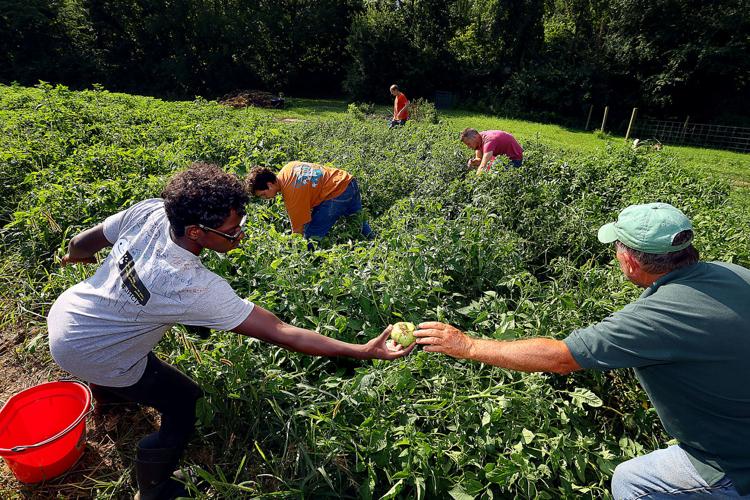 It's worth noting that almost all of the farm's machinery, equipment, fencing, gates and more have been either repurposed or obtained second-hand. Nothing goes to waste.
But most important is the complete absence of chemical sprays and other modern-day farming techniques that Daily and Martin have committed to avoiding, even if it makes the weeds harder to fight. 
"We like the idea of being able to provide good, fresh vegetables, that we can say, 'Look, what you have here is what God gave us,'" remarked Daily. "I really like being confident that what I'm selling is healthy, as healthy as it can be in this world that we've created for ourselves."
And, so far, over the roughly four years that the farm has operated in its current state, the approach has worked.
Much of the farm's produce and herbs are sold at the farmers market; ordered by customers and sometimes delivered to them; sold to area chefs; provided to soap and perfume makers; and vended to area restaurants. 
Thistle Rock has also gained a reputation as a host for events like farm-to-fork dinners, which allow attendees to experience the food and music and raging bonfire alongside the farm's rolling hills and striking views. 
Martin, who runs the farm stand and takes care of much of Thistle Rock's organizational structure along with helping maintain its day-to-day workings, said they are regularly complimented on the freshness, the tastiness of the organically-grown produce.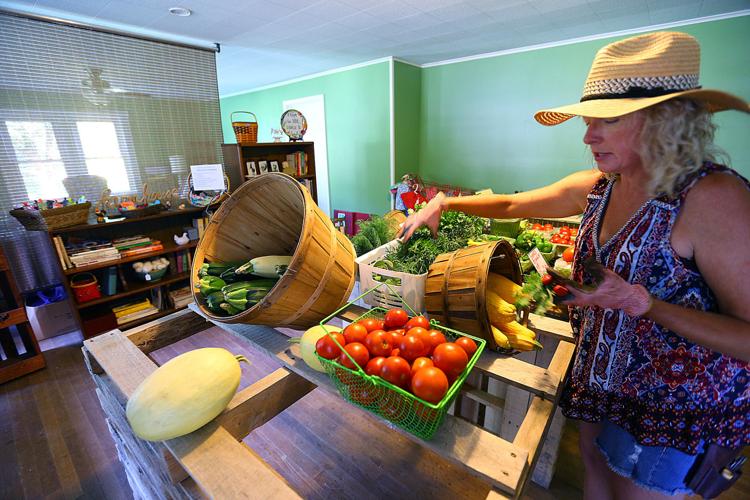 "You can taste the difference between a field-grown tomato and a greenhouse tomato," she said, noting that Thistle Rock uses only non-GMO organic seed. Even plants are first placed in certified organic soil. 
The name of the farm itself, she said, is a testament to its natural vision. 
"This farm came by its name honestly," boasted Martin, with a chuckle. "There's lots of thistles and lots of rocks."
For Daily, however, Thistle Rock will always be about the full picture: the cabin, the babbling creek, the smells, the alluring stretches of natural growth he's helped expand through government cost-sharing programs and the memories of cutting down Christmas trees for his entire family, a group of people who put him on his eventual path. 
"I'm a farmer by birth," he believes, "not by profession."