Lori Acord stood beneath the millions of lights strung up around We Care Park Thursday evening just moments after the iconic Kokomo display had been turned on. The sight brought her joy, but more than anything, it made her feel downhearted.
That's because after visiting the Christmas light display every year it's been open, she knew it would be last time she'd be able to walk through it ever again.
"It's just very sad," Acord said. "Very sad."
Earlier this year, We Care Park Founder Mike Wyant announced this would be the last year for the park. He said two of his main helpers have passed away, and another is ill, making it hard to keep the display going.
"This park wouldn't be possible without the volunteers I've had," he said. "To do something this big, you've got to know what you're doing. It takes two-and-half truck loads of extension cords and 100,000 candy canes. Experience goes a long way in making this happen."
Wyant started the light display 27 years ago around his house on East Gano Street. Then, it was just a small display along the alley behind his home.
But every year, it grew – and grew and grew – as Wyant and a core group of volunteers added more and more attractions to draw even more people to come take a look and donate to We Care.
On Thursday, before flipping the switch to the park, Wyant stood surrounded by a crowd of friends, family and residents waiting expectantly for the explosion of lights to kick off the final opening.
He said it all made him feel bittersweet, waiting for the final time he'd get a chance to turn on his beloved park that has become a Kokomo phenomenon.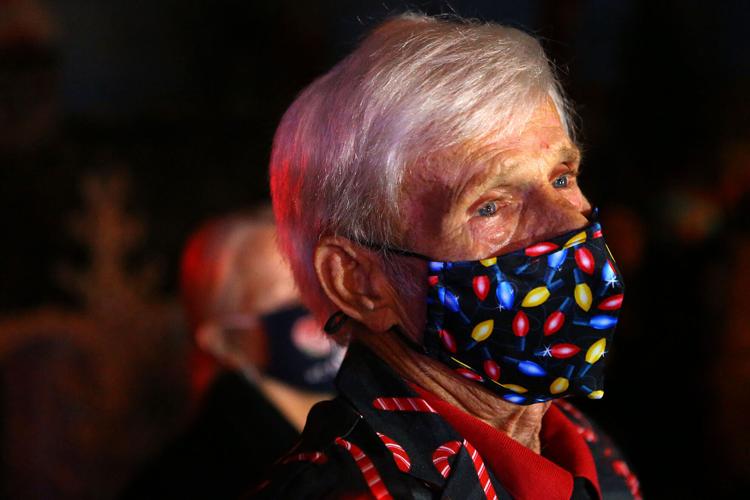 "I was a kid once, and my mom loved Christmas," Wyant said. "That's where this all came from."
It also came from his love of We Care. Wyant said the year the local outreach started, he heard someone call into radio station WWKI and ask for help. He dropped everything, drove into town and donated $20. That was 48 years ago when Wyant was 27 years old.
Today, he's 75, and his park has generated nearly $1 million for We Care.
"I've been honored to help with We Care for the last 48 years," Wyant said. "I couldn't ask for anything more."
Soon, Wyant stood beside the park's light switch with his wife, Nancy. Beside them also stood Allen Echelbarger, a farmer near Greentown, who donated $6,400 for the honor to flip the switch. Instead, he passed his chance on to the Wyants so they could do the honors for the last time.
"It means a whole lot more to them than it would to me," Echelbarger said, noting he made the donation in memory of his wife, who passed away. "Not that it wouldn't be a privilege for me, but it's definitely more of a privilege for them."
Moments before flipping the switch, Wyant shouted to the crowd, "Let's make this the best year ever for We Care Park!"
Seconds later, the entire block blossomed to life with well over a million Christmas lights, including the iconic fire-breathing dragon display and fishing lake made from bulbs.
Kokomo Mayor Tyler Moore was there to witness the final lighting. He said in an interview that although the park is going away, it's impact on the community never will.
"Even as the lights are turned off at the park for the last time, the Wyant family is still going to be an integral part of this community," he said. "The spirit of this will continue to live on, and the memories they've created for people over the years will never end."
Wyant said one of the best memories is when his display in 2018 was featured on the prime-time TV show "The Christmas Light Fight." He didn't win, but it was still fun. The park was also featured on the Today Show in 2002.
Moore said that publicity has helped put Kokomo on the map, and the Christmas display has represented the generosity and spirit of the community to millions of people around the country who watched the shows.
But looking back, Wyant said, the best memories of all are the ones of children looking on in wonder at his light display, and then receiving a free toy from one of his helpers. This year, people donated 14 truck loads of toys to the park to give away.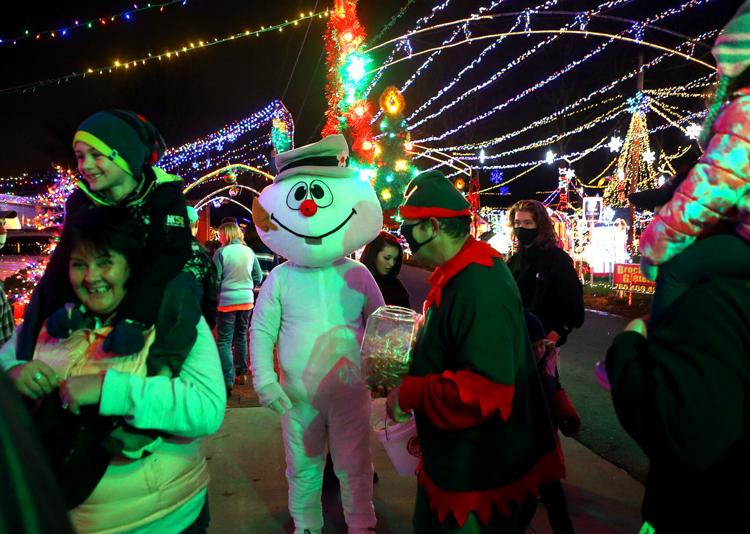 "My wife and I were taught that if you grow up to be successful, you give back to someone in need because it makes your heart feel full," he said. "And it does make my heart feel full, because this has brought so much joy to so many kids in the community."
In preparation for the final year, Wyant said, he sold over 800,000 strands of lights and a good number of the displays to someone in the community. He said he doesn't know what the person will do with them all, but he's hopeful they may end up as some kind of display somewhere in town.
"I think he's got an idea of doing something, but I don't know what it is," Wyant said.
In a way, We Care Park has been a kind of childhood dream come true for Wyant. He said he was one of 16 children. His wife was one of 13. Growing up, he only got one Christmas present, and it meant the world to him.
But more than anything, he loved the lights.
Now, Wyant said, he's blessed to share that love of Christmas lights with the city he loves one last time.
"We didn't know we were poor growing up, so we've been blessed to be able to afford to do this," he said. "I'm honored to do it for the community."