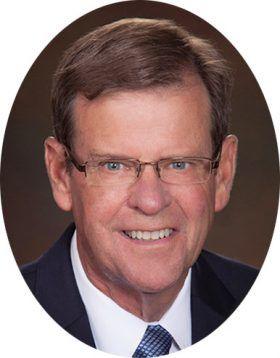 TIPTON – Tipton Mayor Don Havens died Friday morning after an extended battle with Crohn's disease, just two weeks before his term was set to expire.
Havens died at Richard L. Roudebush VA Medical Center in Indianapolis. He was 74.
Gov. Eric Holcomb said in a release issued Friday afternoon that Havens was an "incredible public servant who was dedicated to ensuring his hometown was the kind of community where you would want to raise a family and grow a business."
"Janet and I were deeply saddened to learn about Don's passing," Holcomb said. "We ask that all Hoosiers join us in offering prayers and condolences to the family, friends and colleagues of Mayor Don."
Havens was elected to two terms as mayor, but decided not to seek a third term this year.
He said in February he decided not to run in order to give others a chance to bring in new ideas and approaches to the position.
"I'm going to turn 74 years old in July," he said. "It's time to let younger men and women have a run at this. It's time for some new blood to have their say."
Havens was a U.S. Army veteran who worked as residential real estate agent in Tipton County for around 40 years.
Before becoming mayor, he spent 12 years on the city council, as well as 12 years on the Tipton Utility Board. Havens was also one of the founding fathers of the Tipton County Economic Development Corporation.
It was not clear Friday who, if anyone, would fill the mayor's position for the remaining two weeks of of Haven's term. Democrat Tom Dolezal will be sworn in as mayor on Jan. 1 after winning in November's election.