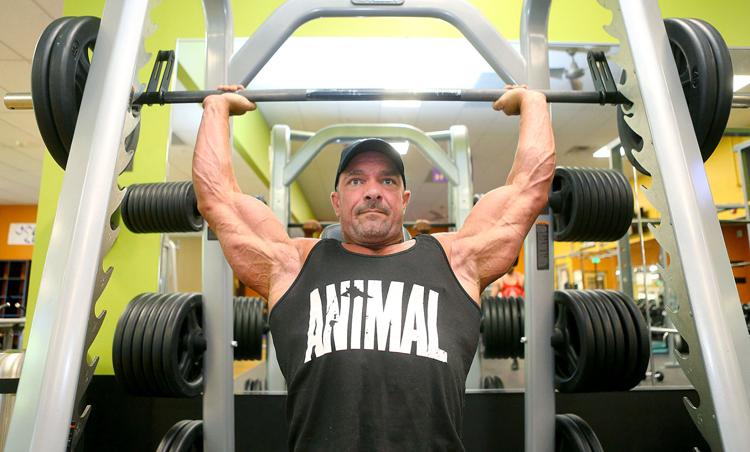 TIPTON – Patrolman Terence Napier has a nickname in the Tipton Police Department.
The House.
It's an appropriate moniker, considering Napier is around 238 pounds of pure muscle. He can bench-press almost double his body weight. And his muscles seem like they should be on a comic-book superhero.
That's led to an ongoing joke around the police department. If anyone needs a refrigerator moved, they can just call Napier to lift it with his bare hands.
But his massive, bulging muscles have garnered Napier more than just a nickname.
They've also won him first place at some of the more prestigious amateur body building competitions in the country.
In May, Napier won first place in the 35-and-older division at the National Physique Committee (NPC) Midway USA Championships in Wichita, Kansas. He went on to win the entire overall competition, which qualified him to participate in national competitions that could lead winners into a professional career.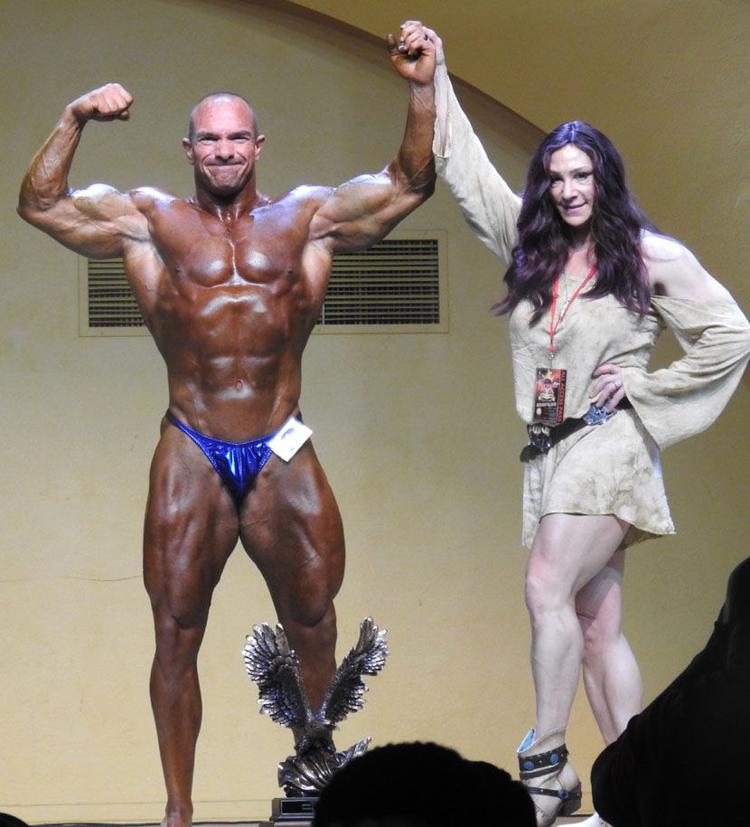 Napier has competed as a body builder since 2013. In that time, it's led to a kind of double life for the 39-year-old Madison native.
During the day, he's a Tipton police officer responding to accidents and arresting criminals. But in the mornings and evenings, he's at the gym – every day – pumping iron in preparation for the next show.
Weight lifting is something Napier has been doing since he was 15 years old, when he attended Madison High School. He said his mom would drop him off at the gym every day after school since he didn't have a license, and then pick him up when he was done.
"I didn't really play any sports and I wasn't in the best shape," Napier said. "I wasn't bullied or anything, but I wanted to show people, 'Hey, I can change.' I wasn't naturally built for lifting weights. But within a few years, I looked totally different and I was probably the biggest guy in school."
After college, Napier landed a job as an officer with the Madison Police Department before moving to Tipton, where he's served on the force for the last 16 years.
But through it all, he was hitting the gym every day. And it was at a gym in Kokomo that some of Napier's weightlifting buddies suggested he start competing as a body builder.
Napier said he liked the idea.
"I thought, 'I might as well. I've done all this work,'" he said.
Soon, Napier was preparing for his first show. His girlfriend, Dennette, who is now his wife, also decided to start body building and compete.
In 2013, they both entered the NPC Indianapolis Competitions. Dennette ended up winning first place in her division. Napier came in at third.
"She definitely showed me up that time," Napier said with a smile.
The two competed together in a few more shows before Dennette started going to medical school and gave up body building. But Napier kept going.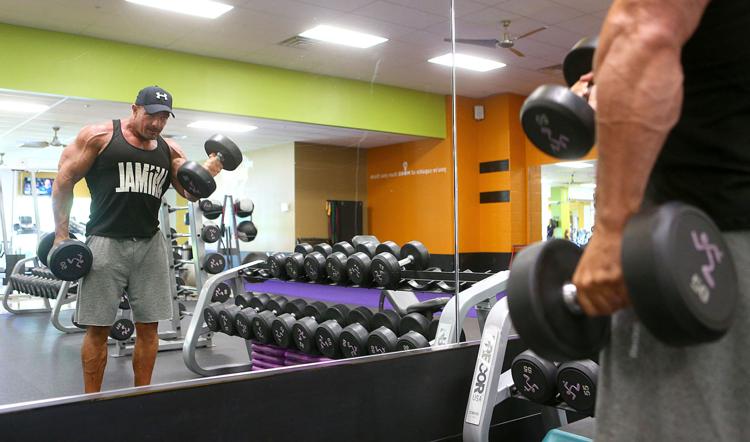 Since then, he's won first place numerous times at competitions around the Midwest. He even came in second place in 2015 at the World Police and Fire Games, which was held in Virginia and drew thousands of competitors from around the globe to participate in various events.
In August, Napier plans to compete again in the Indianapolis Championship and the Indiana State Championship. The winner there takes home the title of Mr. Indiana Bodybuilding.
Patrolman Brad Robins said Napier's dedication to his passion is inspiring to all the officers in the department – and a good motivator to stay in shape.
"There are a lot of guys who envy what he has, but they don't want to put in the work," he said. "Terence inspires them to be the best person they can be."
But Napier's massive bulk and enormous muscles have been more than inspirational. They've actually come in handy on the job, Robins said.
"We've been on calls together where it's been pretty hairy, and I think his sheer size coming through the doorway helps de-escalate the situation," he said. "But Terence is well-respected around here, and not just because of his size. He's good-hearted and he's always trying to do the right thing."
Napier said he loves the competition of body building, but it comes at a cost. Months before a show, he enters a strict diet and routine to get his body into perfect physical condition.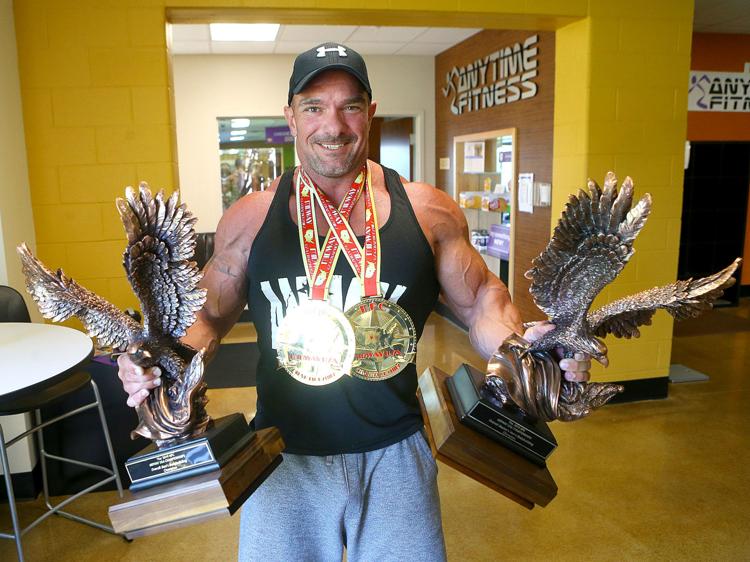 That means waking up at 5 a.m. to get to the gym before heading to work, and then hitting the weight room again afterwards to get in a couple more hours of lifting. It also means he almost solely eats chicken and rice for weeks to keep down his calories.
"It's real tough," Napier said. "I'll have a big, long list of stuff that I can't wait to eat – a Casey's pizza or a triple cheeseburger from McDonald's or donuts from somewhere."
But the strict routine could pay off. Napier said depending on how his upcoming competitions go this year, he's considering trying out for national shows that could turn him into a professional body builder.
No matter what happens, though, Napier doesn't have any plans to stop lifting and working out. After all these years, the gym has become a second home, and one he can't leave.
"It's something I've always known, and I don't think I could change it now," Napier said. "It's become routine."