Just a few months ago, area farmers were expecting one of the worst harvests in years. Corn and soybean prices had plummeted, and a prolonged drought in August threatened to seriously stifle yields.
Brad Winger, who farms corn and soybeans with his family in eastern Howard County and parts of Miami County, said it all made for a dreary financial forecast, and many farmers were expecting to make little to no profit this year.
"Coming through the summer, with prices being so slow, it was pretty bleak," he said. "And with COVID, it probably made it even worse in our minds."
But now, Winger is calling this year's harvest a kind of miracle.
Despite the dry summer, corn and soybean yields are much higher than expected, and are some of the best they've had in last five years, he said.
On top of that, crop prices made a huge comeback in the last month, with corn jumping from $3.65 to $4.09 nationally. Soybean prices also climbed by about 60 cents in the last month.
"Yeah, we'll be able to buy some Christmas presents for the family this year," Winger said. "I feel good about the prices, and it's totally unexpected."
Scott Maple, who farms with his family in Howard County, agreed. He said with the drought-like conditions through much of August, when rain is most critical for soybeans, yields were expected to be in the tank.
Now, all the beans have been harvested, and it's one of the best years they've ever had, Maple said.
"We were anticipating some challenging bean yields, and it turns out they've been very good," he said. "They weren't a record, but they were close."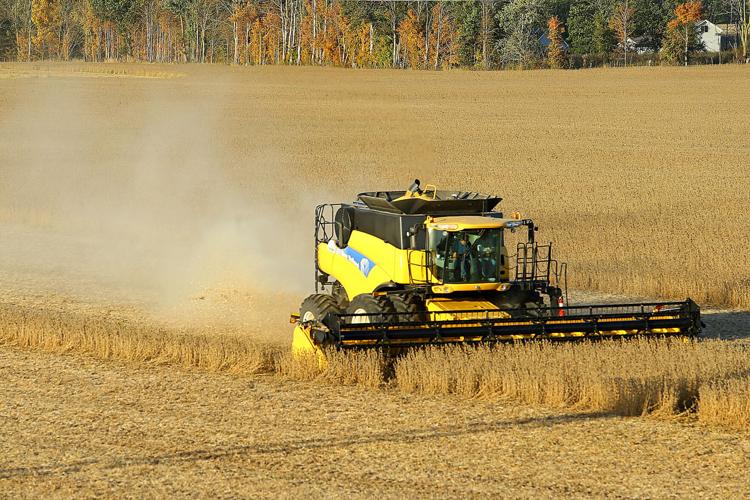 Maple attributed the surprising yields in part to strong seed genetics that make crops more resistant to drought. He also pointed to Howard County's soil, which retains water better than other parts of the state.
"With our soil conditions, we can weather a dry year much better than we can weather a wet one," Maple said.
Howard County Extension Educator Mathias Ingle said as farmers now wrap up this year's harvest, they've all been pleasantly surprised by both yields and prices.
"I think overall, farmers are optimistic about the future and what it will bring," he said. "There's definitely a chance to make a little bit of money out there right now … I think it's going to be better than expected. It won't be the best year, but they'll be able to survive another year."
It was the same story in Cass County, where an abnormally dry summer threatened to put a major dent in corn and soybean yields. Extension Educator Krista Pullen said the corn had started to curl under the heat stress.
But once farmers started taking down the crops, yields were better than expected, she said.
"I think farmers have been decently happy with how the crops have responded, even with the lack of moisture that we've had," Pullen said.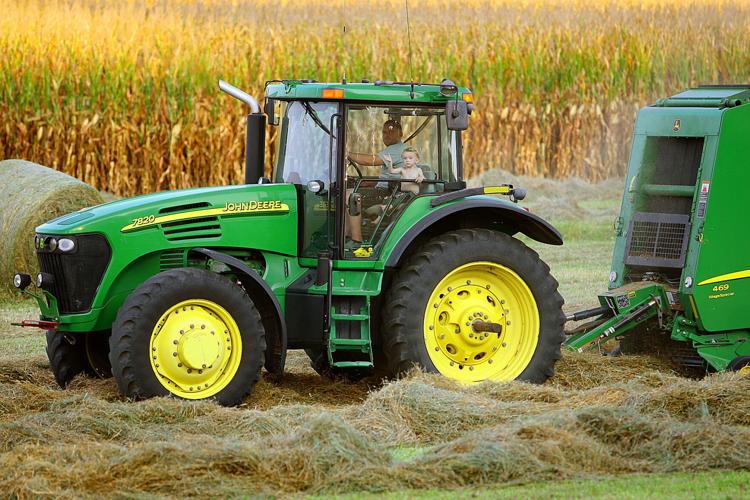 The unexpectedly good harvest and climbing crop prices also came as a surprise to agricultural economists, who in July were expecting many Indiana farmers to break even without making any profit.
Michael Langemeier, associate director of Purdue University's Center for Commercial Agriculture, said now farmers who grow both corn and soybeans are expected to make about $100 per acre.
"Oh, how things change," he said in a webinar earlier this month.
Winger said a major reason for the recent spike in crop prices comes from China, which has started to import U.S. corn and soybeans after years of negotiating new trade deals.
Another factor comes from the derecho wind storm that hit in August and decimated crops in states such as Iowa, which increased the overall demand for the crops that survived in states like Indiana.
Maple said whatever the reason for the price spike, the extra income will be very welcome in a year in which most farmers were gearing up to take a major financial hit.
"The prices were troublesome in the early part of the summer, but now as we're getting toward the finish line, it's really improved," he said. "It's setting us up for a situation where we'll see some profits this year, when we were expecting to end up in the red."
Statewide, the U.S. Department of Agriculture is forecasting corn and soybean yields to be at record highs.
Corn yield is expected to be 189 bushels per acre, which is 20 bushels higher than last year, when weather decimated yields. Total production is expected to be 992 million bushels, up 22% from 2019. Soybean production is also expected to see huge yields totaling 341 million bushels, up 25% percent from a year earlier.
If the USDA's forecast is realized, this year will be the highest Indiana corn and soybean yields on record.
Maple said in the end, this year's harvest marks a bright spot in what has been a roller-coaster year for agriculture markets, but that uncertainty is something every farmer lives with during every season.
"It's not a business for the faint of heart," he said. "It's just part of farming. You get used to it. There are years that are a struggle, and there are years where you really do well."