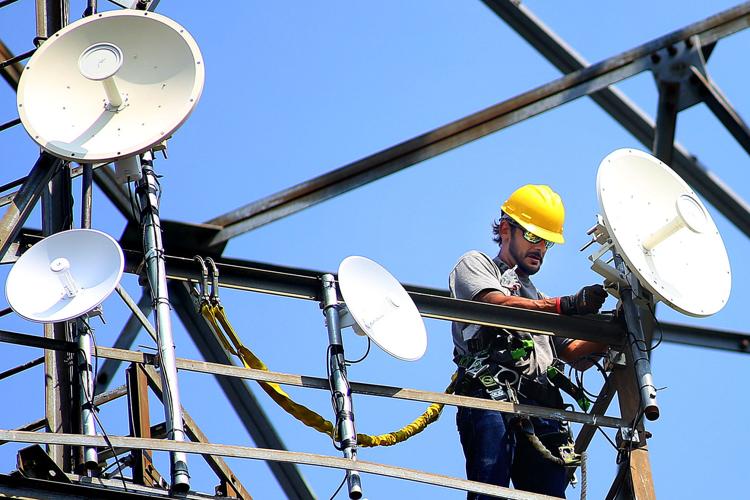 Two major projects are set to significantly expand broadband access to rural parts of Howard and Tipton counties.
The largest project is being completed by Ohio-based Watch Communications, which recently received $52.4 million in federal money to expand broadband in 67 counties in three states.
In Howard County, the company said it plans to use the money to install wireless technology on existing cell towers, grain elevators, water towers and other towers that the company will construct.
Watch Communications is also partnering with Microsoft Corp. to use unused TV frequencies to expand broadband coverage in the county. The frequencies are useful in lower population density areas that have terrain challenges such as heavy tree coverage.
Frank Glaszner, vice president of sales and marketing for Watch Communications, said using the TV frequencies will help reach parts of Howard County that were previously inaccessible.
"It's pretty cool, because it allows us to start offering service in pockets that are really hard to get to," he said.
The new broadband coverage will offer up to 25 mbps download speeds and 3 mbps upload speeds.
Glaszner said the exact areas of the county which will receive the new service are yet to be determined, but the company will have its plan in place in the next 30 days. He said residents will be able to start using the company's broadband in the next 90 days.
The cost of the service will run between $55 to $90 a month depending on broadband speeds.
Glaszner said the company must expand broadband to certain parts of the county as determined by the Federal Communications Commission, which awarded the company the money for the project.
But the company aims to bring high-speed internet to other parts of the county outside of the required areas, he said. How fast the company does that will depend on how many people sign up for the service.
"We have to have partners and subscribers working with us to make that happen," Glaszner said. "What kind of partnerships can we craft to get that kind of coverage as quickly as possible?"
He said Watch Communications has been working with county officials for nearly a year to determine how best to expand broadband to rural parts of Howard County, which is one of the top three counties in the state on which the company is focusing its efforts.
"One reason is because of the open-arm response we've had here," Glaszner said. "The county has been all over this."
Smithville Communications, Inc., is the second company expanding broadband in the area. The company said it will provide high-speed broadband to 127 rural households in Howard and Tipton counties.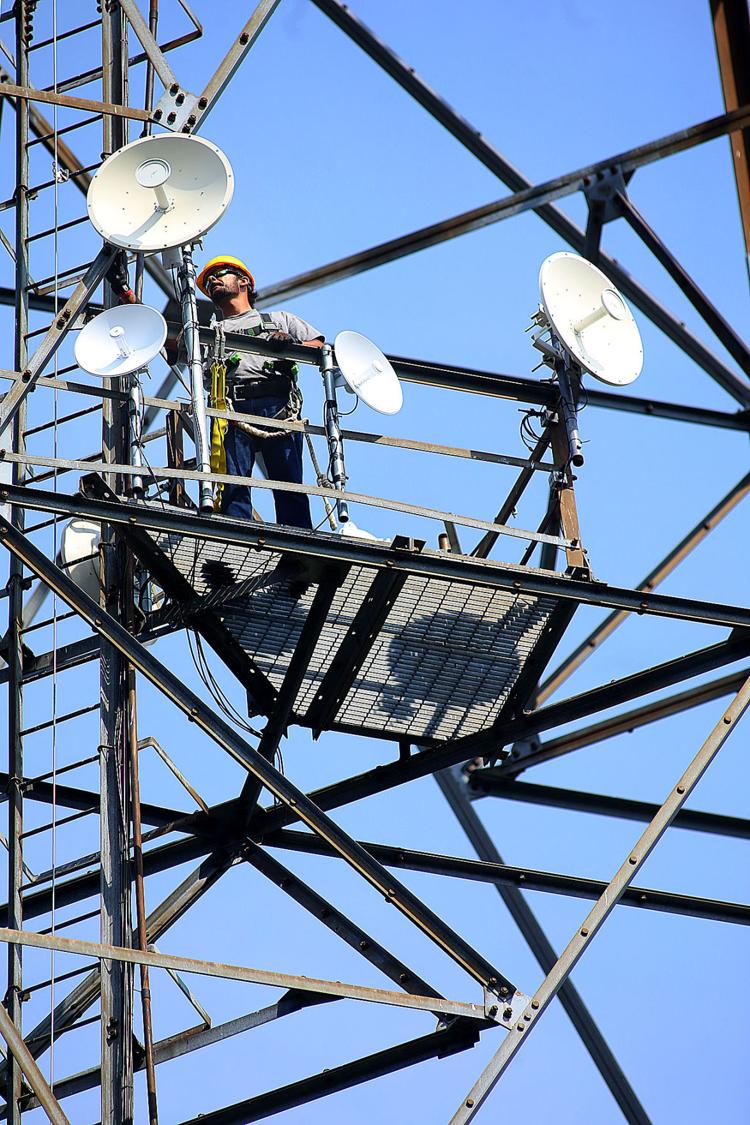 The area, which includes more than 400 residents, was described as northern Tipton County, northwest of Tipton in Liberty and Prairie townships. Included in Howard County's portion of the project are Harrison and Taylor townships.
An additional 401 homes are expected to see their internet speeds improved.
The project comes after Indiana Gov. Eric Holcomb announced Thursday that $22.1 million had been granted for broadband expansion infrastructure projects across Indiana. The money is part of the Indiana Next Level Broadband program's initial round.
Smithville Communications received $250,000 from the program. The local project in total will cost more than $1 million, with the company committing nearly $756,000.
The project is outlined as fiber-to-the-home initiative that includes building fiber directly to residences and farms within its targeted area. The project is expected to be completed by February 2020.
The company has said it "will leverage an additional [$1.7 million] of private investment" in its effort to serve Internet-dark residents.
Unserved areas are considered those without at least one telecommunication provider offering internet fast enough to provide at least 10 Mbps download and 1 Mbps upload speeds, which a state press release calls "the most basic services."
Residents within Howard and Tipton counties' targeted areas will be able to pay for up to gigabit-speed fiber optic connectivity, which is the highest speed available on the consumer market.
Smithville Communications wrote when seeking grant money that it has met with various elected officials and community groups with the understanding "that there are sensitivities with accessing farmland."
Therefore, the company is working with officials, farmers and other members of the agriculture community to "identify areas of concern for property owners." The parties intend to hold "kitchen table" meetings to brief residents on the project and, they hope, gain support.
Gigabit-speed broadband, says Smithville Communications, will allow rural residents without internet or with limited connectivity to "employ precision agriculture techniques and other applications that require high-speed connectivity."
It cites other needs for the internet, like education and health care.
Rural high-speed internet access is a pressing problem for Hoosiers across the state, causing problems for students asked to complete e-learning assignments and even farmers who struggle to use available tech-based online programs.
A statewide analysis found 93,000 Hoosiers live in near "internet darkness," according to a study conducted by Purdue University agricultural economists.