General Motors announced Friday it is bringing an estimated 1,000 workers back to its Kokomo plant to begin making ventilators, and could start shipping them out as soon as next month.
GM said it will deploy the workers to scale production of critical-care ventilators immediately. Working with the United Auto Workers, GM has brought back employees from its Kokomo and Marion facilities, according to a release. GM closed its General Motors Components Holdings plant in Kokomo last Friday in response to the pandemic.
Across all manufacturers, there is a global backorder of ventilators capable of supporting patients fighting COVID-19. Experts have said hundreds of thousands of new machines could be needed over the course of the pandemic. The United States currently has between 160,000 and 200,000 ventilators.
Ventec, a company that makes ventilators, and GM said they have been working around the clock to meet the urgent need for more of the machines. Efforts to set up tooling and manufacturing capacity at the GM Kokomo facility are already underway to produce Ventec's critical-care ventilator, VOCSN, company officials said.
The companies say they are adding thousands of units of new capacity for the machines through its setup at the Kokomo plant, which will have a significantly expanded supply chain capable of supporting high-volume production. GM said it is donating its resources at cost.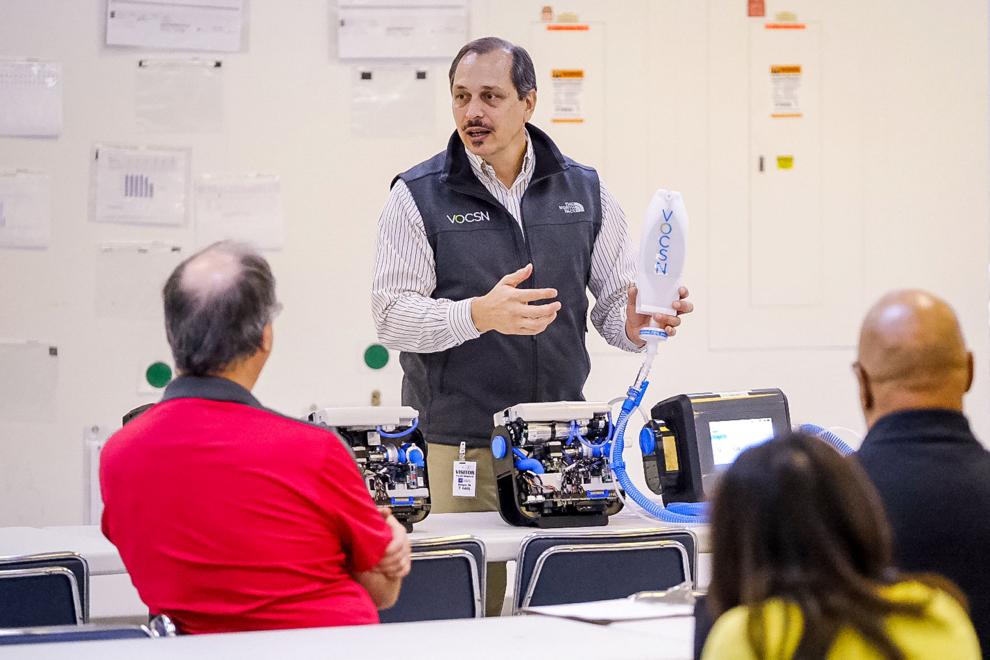 Depending on the needs of the federal government, Ventec and GM said they are poised to deliver the first ventilators next month and ramp up to a manufacturing capacity of more than 10,000 ventilators per month, with the capability to scale further.
"We are proud to stand with other American companies and our skilled employees to meet the needs of this global pandemic," said Mary Barra, GM chairman and CEO. "This partnership has rallied the GM enterprise and our global supply base to support Ventec, and the teams are working together with incredible passion and commitment."
Meanwhile, local employees at the plant are waiting to hear details on how and when they might return to work to start making ventilators. GM's Kokomo facility supports the production of precision electrical components and is approximately 2.6 million square feet, located on more than 270 acres.
Greg Wohlford, shop chairman of United Auto Workers Local 292, which represents the plant, said Friday he is waiting to hear specifics on how the workforce will be deployed and trained to make ventilators.
"It's going to happen, we're just trying to work out all the details," he said. "But everybody is thrilled. Everyone is really excited."
UAW Vice President Terry Dittes, director of the UAW GM department, said the union was "happy to work with GM during this pandemic for the health and safety and good of our nation, as we collaborate towards the production of ventilators."
"The UAW has a proud history of stepping up in times of national emergency," he said in a release. "General Motors should be commended for stepping up at a crucial moment in our history. At the UAW, we are – all in – to find ways to partner together to flatten this curve and save lives."
Since last Friday, Ventec and GM say their teams have been "tirelessly and seamlessly working together to create and implement a plan for immediate, scaled production of critical-care ventilators" in Kokomo.
The companies said they have enough inventory to build up to 200,000 ventilators through developing sourcing plans for the more than 700 individual parts that are needed to build the machines.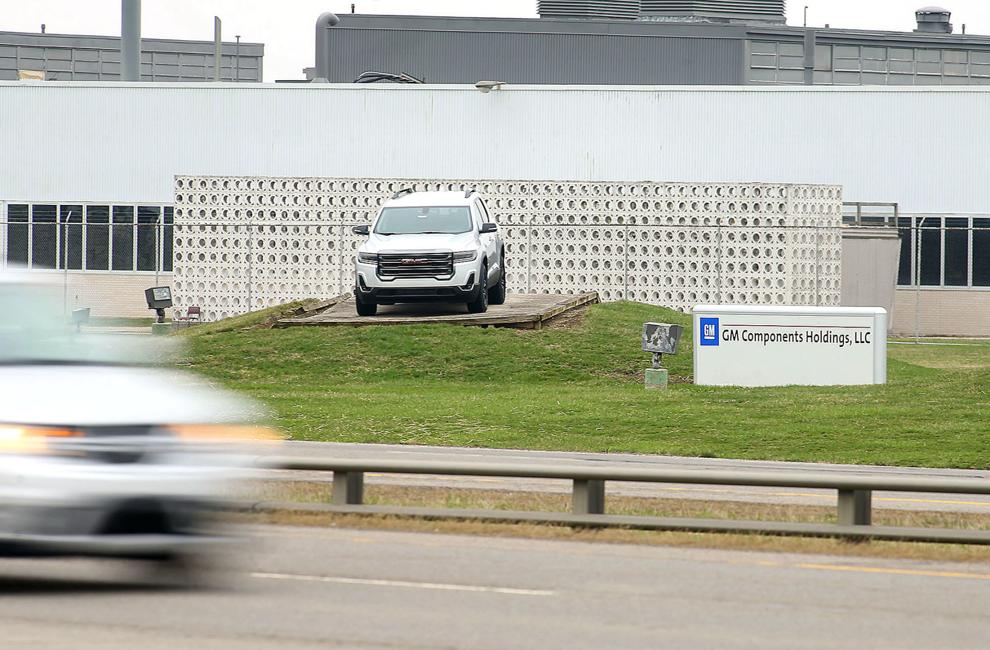 "GM is in the position to help build more ventilators because of the remarkable performance of GM and Ventec's global supply base," said Barra. "Our joint teams have moved mountains to find real solutions to save lives and fight the pandemic."
Kokomo Mayor Tyler Moore said Friday's announcement was great news "not only for the fight against the COVID-19 pandemic, but specifically for Kokomo and our economy."
"The decision by both companies to utilize the Kokomo plants demonstrates both their trust in the readiness of the facilities here and their faith in the level of quality in our workforce," he said in a statement. "The City of Kokomo applauds these efforts and stands ready to assist with whatever is needed to help get production started."
Chris Kiple, CEO of Ventec Life Systems, said on top of partnering with GM in Kokomo, the company is also taking aggressive steps to ramp up production at its manufacturing facility in Bothell, Washington.
"This pandemic is unprecedented and so is the response, with incredible support from GM and their suppliers," he said in a release. "Health care professionals on the front lines deserve the best tools to treat patients, and precision, critical-care ventilators like VOCSN are what is necessary to save lives."
GM also said it will begin manufacturing FDA-cleared Level 1 surgical masks at its manufacturing facility in Warren, Michigan. Production will begin next week and within two weeks ramp up to 50,000 masks per day, with the potential to increase to 100,000 per day.
The company's announcement Friday was followed a few hours later by President Donald Trump issuing an order seeking to force GM to produce ventilators for coronavirus patients under the Defense Production Act.
Trump said negotiations with General Motors had been productive, "but our fight against the virus is too urgent to allow the give-and-take of the contracting process to continue to run its normal course."
The order came after the White House called off an announcement on Thursday about a joint venture between GM and Ventec, according to the New York Times.
Government officials said the decision to cancel the announcement came after the Federal Emergency Management Agency said it needed more time to assess whether the estimated cost was prohibitive.
That price tag was more than $1 billion, with several hundred million dollars to be paid upfront to General Motors to retool the Kokomo GM plant to build Ventec's ventilator, the Times reported.
Trump said Friday afternoon "GM was wasting time" and said his actions will help ensure the quick production of ventilators that will save American lives.
It's unclear how much, if any, the act will change GM's plan to produce the ventilators.
GM issued a statement following Trump's order saying the companies had been "working around the clock for over a week to meet this urgent need."
"Our commitment to build Ventec's high-quality critical care ventilator, VOCSN, has never wavered," the company said. "The entire GM team is proud to support this initiative.
Trump also attacked GM an hour before the company's Friday announcement, alleging the company promised to build thousands more breathing machines than it can deliver for coronavirus patients and that it wants too much money for them.
"As usual with 'this' General Motors, things just never seem to work out," Trump wrote on Twitter, adding that the company promised 40,000 ventilators quickly but now says it will build only 6,000 in late April. Trump also tweeted that Ford should start making ventilators fast.
The move escalated a feud involving the president, GM, several governors and medical experts over the severity of the crisis and just how many ventilators will be needed to handle it.
The series of tweets came just hours after Trump, during a Fox News interview Thursday night, said he had "a feeling" that the number of ventilators being requested to handle the virus was too high.
Trump threatened to invoke the Defense Production Act and wrote that GM should reopen its now-closed factory in Lordstown, Ohio, or some other facility to build ventilators. GM sold the Lordstown plant to a company that wants to make electric commercial vehicles.