TIPTON — It's been more than 50 years since the mysterious death of Tipton teen Olene Emberton, and though myriad theories have sprouted in that time, none have brought closure to a mystery that for decades has perplexed the community.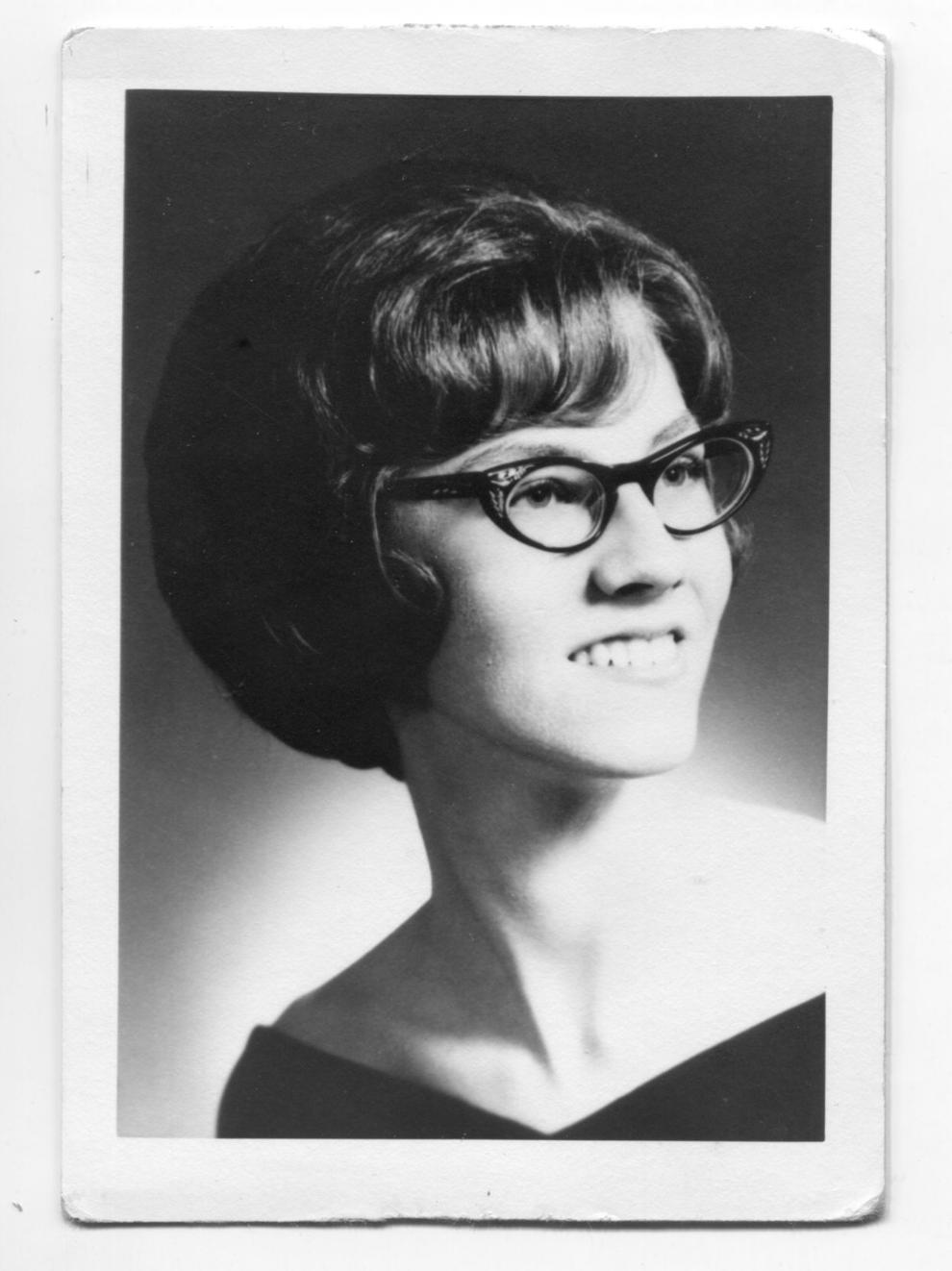 Local author Janis Thornton tackled the cold case for her book "Too Good A Girl" which will be first released at a book launch 2 p.m. Saturday, Aug. 4, at the Tipton County Library in downtown Tipton. All the proceeds for the book will go toward a scholarship fund in Emberton's name.
"Too Good A Girl" is the result of around 12 years of on-again-off-again research Thornton compiled on the death of 17-year-old Emberton, her former classmate. It chronicles the investigation and its aftermath — how it shook a community to its core and affected the Tipton high school students who knew Emberton.
Emberton was found dead along North 450 East on Monday, Oct. 18, 1965. She went on a date two days before, but never made it home. Her clothes were folded neatly near her naked body, and her car was parked mere blocks from her home in town. An autopsy failed to find the cause of death, preventing the highly suspicious incident from ever being officially ruled a homicide, and every lead investigated didn't pan out.
"I want to be clear, I didn't solve the case," said Thornton during an interview with the Tribune. Rather, she said, she compiled all available information — gathered predominantly through personal interviews and newspaper archives from the Tipton Tribune, Kokomo Tribune, Kokomo Morning Times and Indianapolis Star — and wove them into a comprehensive, historical narrative. At times, it delves into the history of Tipton itself, with popular spots in town often serving as a serene backdrop for the inherently morbid recount.
In the foreword, Thornton writes: "Tipton, my Midwestern hometown — population 6,000, situated on the buckle of the biscuits and sausage-gravy belt of rich, Central Indiana farmland — certainly wasn't isolated from the woes that plagued the nation. We had our priorities. Our lives were deeply rooted in the community, revolving around God, Main Street, our families, and high school basketball. We loved our 4H fairs, homecoming parades, Blue Devil sundaes, tenderloins at Six Acres Drive-in, cherry phosphates at Carney's Drug Store, and double features at the Diana."
After providing the idyllic description, Thornton immediately tears it down.
"However, by 1965, Tipton's enchanted, insulated days of blind bliss were headed for an iniquitous dissolution. No one saw it coming, but when it blew into town, it could not be swept away."
In other chapters, Thornton writes profiles of key figures in the investigation — including Emberton and her family, prominent law enforcement officials like then-Tipton County Sheriff Verl Grimme, and notable suspects.
At the upcoming book launch, Thornton plans for a question-and-answer session that will feature her and some special guests, including law enforcement and possibly members of Emberton's family. Thornton said she received the blessing of family members to move on with her research and to write the book.
"It's an affirmation for all the work that I've put into it, and all of my hesitation and fear that I'm imposing, that I'm going to make people angry that I'm bringing up this topic that it will cause pain and anger and all kinds of emotions, but what I'm getting is some kind of relief from the people I've talked to who really had a part in it. I just see a relief from the emotions that they're letting it go," said Thornton.
"My hope for this book is that it's going to shake loose somebody's memory that will lead to a resolution, or it will make somebody confess — It will start kneading at their guilt and they'll just come forward," she added later.
The book costs $15.99, and can be ordered by contacting Thornton directly, through her website, www.janis-thornton.com, and on Amazon after Aug. 4. All proceeds will go toward a recently-formed scholarship fund in Emberton's name to benefit one Tipton County senior each year with plans of studying teaching — the field that most interested Emberton.
A contingent of Emberton's classmates started the fundraiser, and in a previous interview with the Tribune, they stated $25,000 must be raised by the end of 2018 for the scholarship to be in place for perpetuity. So far they've raised around $8,000. Donations can be sent directly to the fund through the Tipton County Foundation website: www.tiptoncf.org.