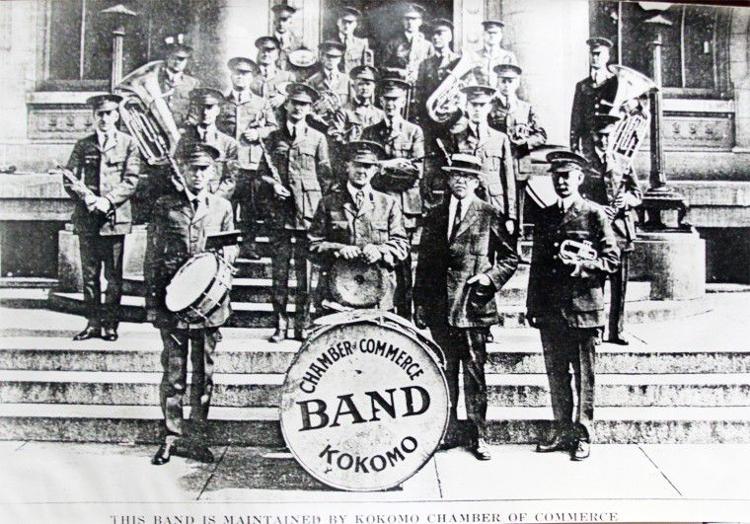 Bands began to emerge in the Kokomo area in 1860, providing music for Civil War recruitment rallies from 1861-1865. In subsequent years, music of brass bands became more and more frequent and utilized the musicians employed by the numerous theaters in town. By the turn of the century, public band concerts were at the heart of community life, bringing townspeople together for entertainment, cultural enrichment and fellowship.
Since 1902, there have been regular summer concerts by the group first known as the Kokomo City Band directed by Alton Mygrant, who owned one of the city's music stores. In the '20s, the band became the Kokomo Chamber of Commerce Band and later the American Legion Post No. 6 Band directed by the legendary Ross Dwiggins. In recent years, the late Steve Rhodes, serving as music director for more than two decades, arranged over 100 compositions specifically for the instrumentation of the group, and along with Manager Emeritus Larry Kirkman, brought the band to a high level of professionalism.
In 1988 the group was incorporated under the name "Kokomo Park Band Inc." Funding is now provided by supporters in the community, with additional help from grants and from the Kokomo Parks & Recreation Department. Musicians include professionals, semi-professionals, talented amateurs and advanced students who are among the finest available within a 70-mile radius of the Kokomo-Howard County area.
- Submitted by Keith Whitford, manager, Kokomo Park Band, Inc.