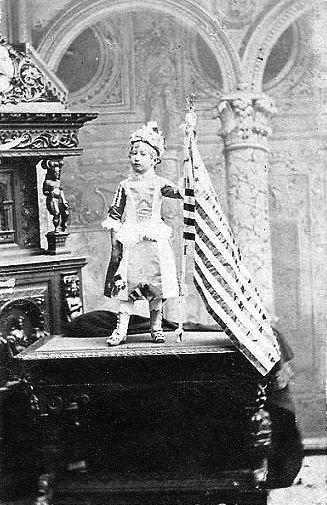 Nellie Keeler was born with dwarfism on April 6, 1875, in Kokomo, and she became a circus performer who traveled with P.T. Barnum's Greatest Show on Earth as the "Indiana Midget." According to a pamphlet published by Barnum titled "The True History of the Indiana Midget," Keeler was born in 1868 and by the age of 11, stood at only 28 inches tall and weighed in at 11 pounds.
"Lilliputian persons are very often apeish in appearance; such is not the case with our little buttercup, Nellie Keeler," the pamphlet reads. "With her, every feature is the embodiment of all that is beautiful and captivating … She is, indeed, a beautiful pocket-edition of humanity."
For at least six years in the late 1800s, Keeler traveled with Barnum's sideshow where she was seen every afternoon and evening by hundreds of visitors who "lingered at her receptions, loath to leave the Fairy Beauty," according to Barnum's pamphlet.
Her circus career ended abruptly when she hit puberty and sprouted to just over 5 feet.