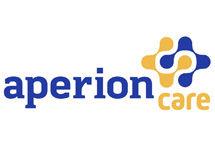 PERU - A Peru nursing home has been named a candidate for a federal program, designed to improve facilities that have been deemed some of the worst in the country.
Aperion Care Peru, located at 1850 W. Matador St. near Grissom Air Reserve Base, is being considered for the Special Focus Facilities program, which is administered by the Centers for Medicare & Medicaid Services (CMS).
The program was created in 1998 to target low-quality facilities that require additional scrutiny. Three Indiana nursing homes are currently in the program, including an Aperion Care facility in Michigan City. Fourteen other nursing homes in the state have been listed as potential candidates for the program.
The Aperion Care Peru nursing home made the list after receiving 27 health citations during recent government inspections. The state average for health citations at a nursing home is 8.8.
Over the last three years, complaints at the facility have resulted in 24 citations. Three of those came with federal penalties and fines totaling nearly $129,000.
Penalties are issued to a nursing home after a serious citation or the facility fails to correct a citation for a long period of time. A penalty can be a fine against the nursing home or a denied payment from Medicare.
The largest penalty at the Peru nursing home came in at just under $94,000 in August 2018. That same month, an inspection found the facility failed to prevent sexual abuse to two female residents from a male resident with known sexual behaviors. The inspection also found Aperion failed to ensure an allegation of sexual abuse was thoroughly investigated.
The nursing home currently has a one-star rating from CMS, which is the lowest a facility can receive. The rating is based on health inspections, staffing and quality.
But whether the facility will make it into the federal program is unknown. Funding is available for just 88 nursing homes to participate in the program. There are currently more than 400 facilities that are listed as potential candidates.
The nursing homes that do make it into the Special Focus Facilities program are visited in person by survey teams twice as frequently as other nursing homes. The longer the problems persist, the more stringent CMS becomes in the enforcement actions that will be taken.
But Fred Frankel, general counsel for Aperion Care, which has around 15 nursing homes in Indiana, including Kokomo, said the company is working to ensure the Peru facility stays off the list.
"We take this extremely seriously," he said. "We put a lot of resources into working at the facility to ensure the highest quality of care is provided to the residents."
According to CMS, about 2,900 of the 15,000 nursing facilities in the U.S. currently have a one-star rating. The agency said it will continue to monitor and inspect all low-performing nursing homes.
"CMS is holding nursing homes accountable through oversight and enforcement measures and striving for better transparency of nursing home quality," said a CMS spokesperson in an email. "Addressing poor quality of care in our nation's nursing homes is a critically important issue and one that requires an ongoing commitment and appropriate level of resources from Capitol Hill, as well as federal and state agencies."
CMS said it updates the list of facilities in the program every month. The list of potential candidates was released last month in response to a request made by U.S. Sens. Bob Casey and Pat Toomey, both of Pennsylvania.