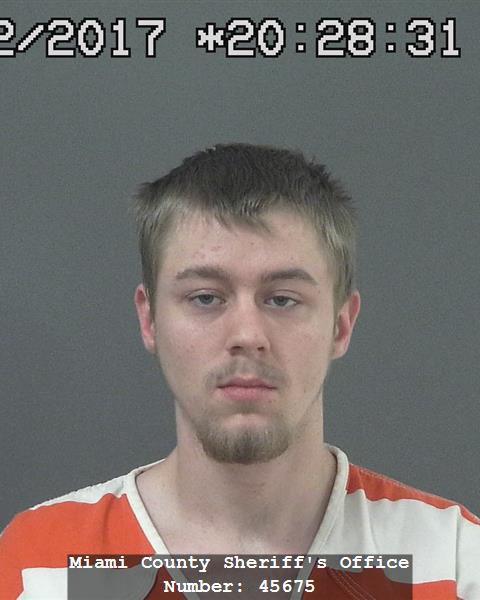 GALVESTON – State police say a 19-year-old Kokomo man tried to grab guns off of two state troopers after he was arrested Saturday for breaking out a window at his girlfriend's house.
State police were dispatched at around 11:05 p.m. to the 4900 block of West 1300 South in Miami County on a report of a possible burglary, according to Indiana State Police  Public Information Officer Sgt. Tony Slocum.
When officers arrived, they found James Rayn, who was outside and appeared to be intoxicated. Police discovered he had broken out a window at the residence where his girlfriend lived.
Slocum said officers planned to arrest Rayn on a public intoxication charge when he became belligerent and refused to obey commands.
Troopers then restrained Rayn, who was intoxicated with both alcohol and marijuana, and transported him to a hospital for treatment, Slocum said.
While there, Rayn unsuccessfully attempted to grab the guns from two troopers, he said, and was eventually medicated to calm him down.
Ryan faces charges of battery on law enforcement officers, intimidation, disarming a law enforcement officer, resisting law enforcement, disorderly conduct, criminal mischief, public intoxication and minor in consumption of alcohol.
He is currently being held at the Miami County Jail on a $35,000 bond.