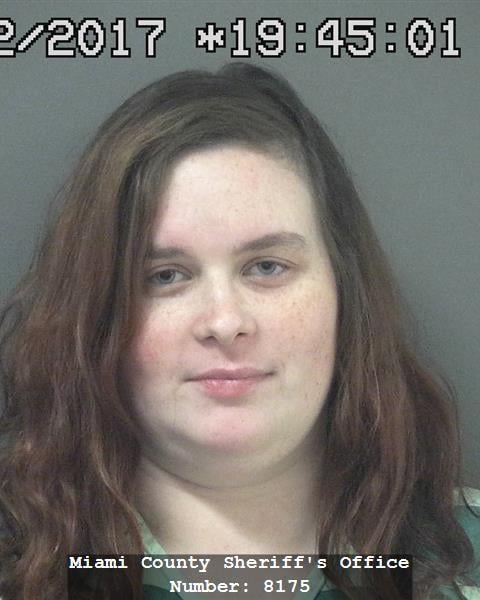 PERU – Child services removed a baby from the home of a Peru woman who told police she shook her infant child as a joke to get the baby to throw up on a man she met on a dating website, according to police.
Officers were dispatched Dec. 13 to Dukes Memorial Hospital on a report of child abuse after a man reported he had recently met a woman named Shelby Hyde, 26, on a dating website and traveled to her Peru home to meet her.
The man reported when he was at the house, he observed Hyde give her 5-month-old baby a large, quick dose of a red substance that she said was Tylenol. He said this caused the baby to begin coughing and the infant turned red and blotchy, according to a release.
The man told officers he then observed Hyde hold the child by the armpits and shake the baby from side to side in a jarring manner without supporting the child's head. Soon after, the child began to vomit, according to police.
The man said Hyde then put the child face down on the floor as she went to change her clothing, but he picked the baby up to help it breathe.
Police contacted the Indiana Department of Child Services, which took the infant to the hospital for an examination. Child services later took the 5-month-old from Hyde and placed the infant with the biological father.
When officers questioned Hyde about the events, she initially denied shaking the infant, according to police. However, Hyde later admitted she did shake the baby as a joke to try to get her child to throw up on the man.
She also told officers she gave the infant Tylenol because the baby was fussy from teething.
Hyde was arrested last week on a warrant for felony charges of domestic battery on a person less than 14 years of age and neglect of a dependent. She bonded out of the Miami County jail last Thursday on a $10,000 bond.