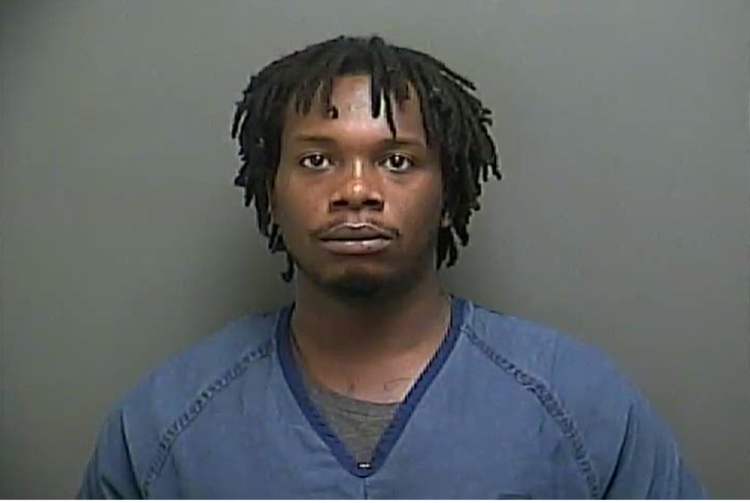 The Indiana Court of Appeals has ruled against the Kokomo man found guilty of murdering Jason Heck in the parking lot of a local union hall after he argued a search warrant of his trailer was invalid because it was based on hearsay evidence.
Marcus Byars, 34, was sentenced to 65 years in prison after a jury found him guilty of reckless homicide and murder. The reckless homicide charge was vacated on double jeopardy grounds, according to court documents.
Byars shot and killed Heck in May of 2017 in the parking lot of United Auto Workers Local 1166, located at 2761 N. 50 East, Kokomo. Heck's body was found shortly after the shooting under a recreational shelter near the union.
Byars later took Heck's car to the Chrysler parking lot, located a short distance from where he had shot Heck, and left it.
Eventually, Byars got some flour, put it in a bag, returned to the UAW Hall, and planted the bag near Heck's body in an attempt to make it "look like a drug deal gone bad or a robbery committed during a drug deal," according to court documents.
After interviewing someone who Byars had told about the killing, police requested and received a search warrant for his trailer, where they found evidence that tied him to the crime.
Byars appealed his conviction based on the search warrant, arguing there was insufficient evidence to establish probable cause for the warrant because it contained uncorroborated hearsay.
The court of appeals on Thursday rejected that argument, saying the person who provided information to investigators implicating Byars in Heck's murder offered details that corroborated evidence already uncovered by police.
"The probable cause affidavit contained reliable information, and the totality of the circumstances corroborated the hearsay," the court said in its ruling. "Accordingly, we conclude the search warrant for Byars' residence was supported by probable cause and the trial court did not abuse its discretion when it admitted the evidence procured via the search warrant."
The 65-year sentence handed to Byars is the harshest sentence possible for the charge of murder in Indiana, other than the death penalty or life imprisonment.
Police say Byars's murder of Heck was motivated by financial debt. A source told police that Byars told him Heck "owed him some money," according to court documents. Heck's pants pockets were turned inside-out when police found his body.