A Kokomo woman arrested on animal cruelty-related charges has been indicted in a federal court by a grand jury.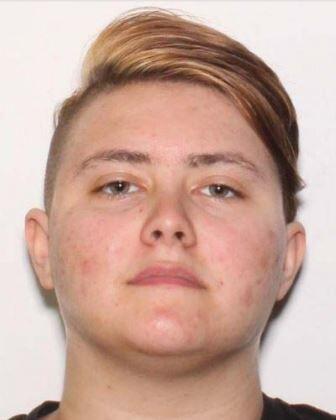 Krystal Scott was indicted Feb. 17 in the U.S. District Court Southern District of Indiana on two felony counts of animal crushing. Federal law defines the charge as when "one or more living non-human mammals, birds, reptiles or amphibians is purposely crushed, burned, drowned, suffocated, impaled or otherwise subjected to serious bodily injury." Each charge is punishable by up to seven years in prison.
A jury trial date is currently set for April 19 in Indianapolis.
Scott is charged with intentionally killing a pregnant cat on June 13, 2020, by strangling it until it died of asphyxiation and then removing the unborn kittens from inside the cat's body, according to the indictment.
The indictment's second count alleges Scott strangled to death a kitten on June 18, 2020, by placing a ligature around the kitten's neck and "hanging it from a fixed object until it died."
Scott, the indictment alleges, filmed the killing of the kitten. In the video, the kitten is seen gasping for breath multiple times before going limp and Scott states "Little sh**s still alive so rehanged it," the indictment alleges.
Both killings, according to a complaint filed in July by the FBI, were posted to the social media app Instagram.
Scott was given the two cats by unsuspecting people who believed Scott was a "willing caregiver," according to the indictment, but shortly after taking custody of the animals, the cats were killed.
As previously reported by the Tribune, Scott was arrested at her rural residence just outside of Kokomo last July by federal officers.
Her arrest, according FBI Special Agent Andrew D. Willmann, was in large part due to "internet sleuths who report suspected cases of animal cruelty to authorities."
Willmann states in the complaint that Scott admitted to posting the Instagram videos of the two cats and claimed that "'good side' loves cats and dogs, but that her 'bad side' tells her to commit acts of animal cruelty including killing animals by strangulation and other means."