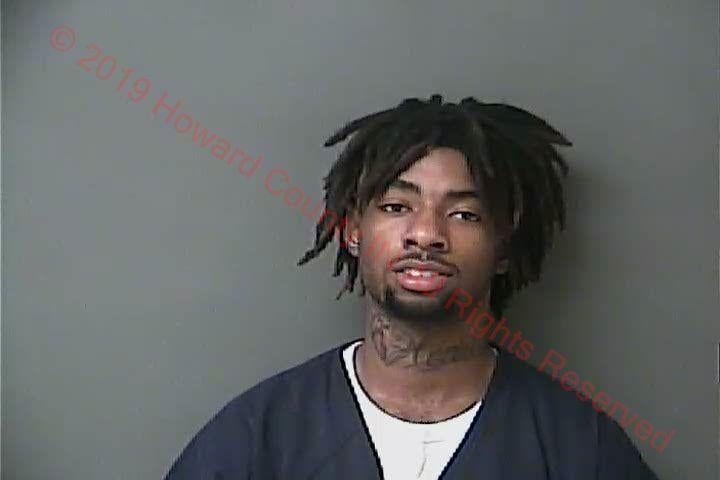 A Kokomo man who police say was connected to a July shooting incident was arrested on Wednesday after police say he brought a gun to the Excel Center.
Davion Nakwon Allen, 18, is currently facing a Level 5 felony charge of possession of a handgun without a license and a Level 6 felony charge of possession of a firearm on school property, and he's currently being held at the Howard County Jail on $10,000 cash bond.
Allen also has active preliminary charges of criminal recklessness, a Level 6 felony, and criminal mischief, a misdemeanor, stemming from the July incident which occurred in the 600 block of East Taylor Street.
Per Indiana law, a Level 5 felony conviction carries with it a weight of one to six years in prison, with an advisory sentence of three years. Individuals convicted of a Level 6 felony could face anywhere from six months to two-and-a-half years in jail, with an advisory sentence of one year.
According to a probable cause affidavit filed by the Howard County Prosecutor's Office, officers on July 25 were called to that area of Taylor Street in reference to a shooting incident.
While there, police ended up locating multiple .22 caliber spent shell casings on the ground and a vehicle that had been struck by bullets, the affidavit noted.
Witnesses also notified police of a man — later identified through surveillance footage as Allen — shooting toward the Buddy's Mart, located at 400 N. Apperson Way, before running into an apartment building in the 500 block of Apperson Way, the affidavit stated.
Based on investigation into the incident, a warrant was then put out for Allen's arrest in mid-August.
On Oct. 2, investigators located Allen inside a classroom at the Excel Center — where he is a student —and he was taken into police custody and arrested without incident.
Investigators also obtained a search warrant for Allen's backpack that he had carried with him from the classroom and into the hallway, the affidavit stated.
Inside, officers located a wallet containing identification belonging to Allen, papers displaying Allen's name and a Taurus PT111 G2 9mm handgun with one bullet loaded in the chamber, court records indicated, though police did not indicate whether that was the same gun used in the July incident.
During an initial hearing on Friday afternoon, Allen plead not guilty to the four charges, and he will be back in court for a pretrial conference at 9 a.m. Thursday, Dec. 26, in Howard Circuit Court.