Roger Stewart, a political newcomer and longtime 911 dispatcher, was selected Wednesday evening to fill the Kokomo Common Council District 4 seat left vacant by Greg Jones, who resigned last month after just two weeks in office.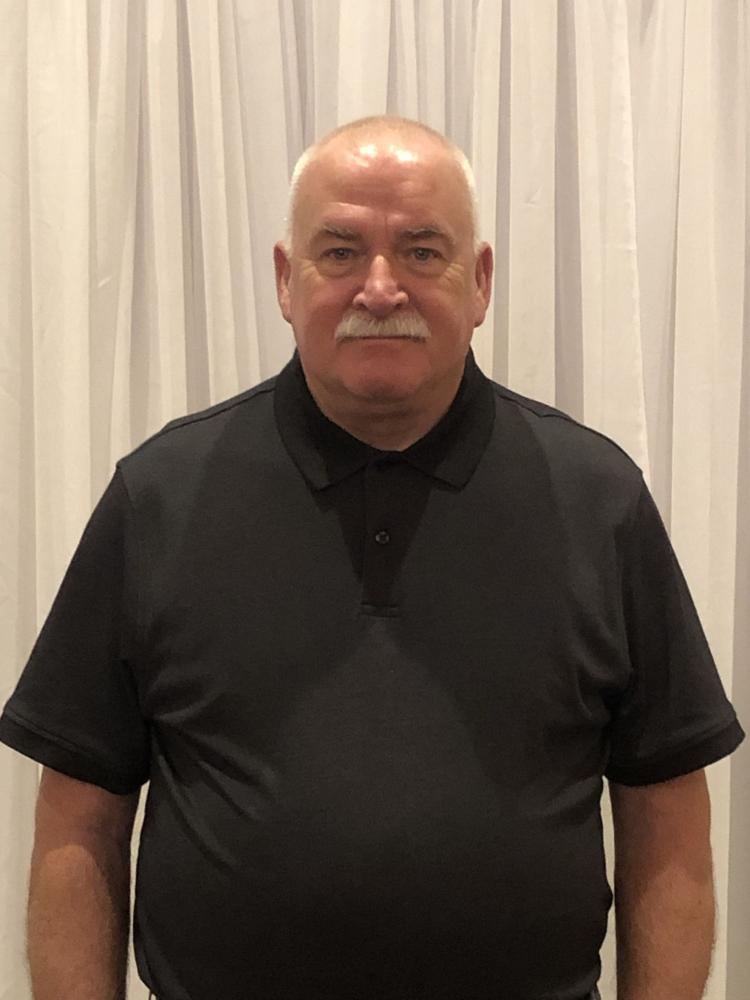 Stewart was elected by the Howard County GOP during a special caucus. The 66-year-old Kokomo native beat out three other candidates for the seat, including former Howard County Clerk Mona Myers.
The caucus was made necessary by Jones' resignation on Jan. 17 following the reveal of Facebook posts he made in 2015, during his first run for the council's 4th District seat. In the posts, he used a vulgar slur towards Muslims, referred to Islam as "a Theocratic Moon Cult" and insulted the LGBTQ community.
Jones' comments drew national media attention and were publicly condemned by members of the Islamic Association of Kokomo and the Kokomo Pride Youth Group.
Stewart said Thursday that as he takes his seat on the council, he's learned a lesson from the fallout following Jones' comments and resignation.
"It reminds me we need to be aware of what we say and do, and be careful how we express ourselves," he said.
Stewart said his first task as a councilman is to listen to the needs and concerns of residents and businesses. The district encompasses south-central Kokomo, as well as Fiat Chrysler Automobiles' transmission and casting plants on Ind. 931.
"I want to get out and about and actually talk to people – not only the residents, but the business owners in this area," he said. "I want to get an idea where they're at and what they feel their needs are and what they want addressed."
Stewart said he will also educate himself on issues facing the city and how the council can help with those issues.
"I need to study on this and see what kinds of things I think really need to have some attention, what things are important and what things I don't think are that are important, and what direction we need to take the city," he said.
Stewart, who is married to Howard County Clerk Debbie Stewart, worked 28 years as a 911 dispatcher in the Howard County Sheriff's Department Communications Center, making him one of the longest serving dispatchers in the department.
He said that experience has helped prepare him for some parts of his new council seat.
"On a daily basis, when I was doing that job, I dealt with people, whether it was good or bad," Stewart said. "I tried to be understanding and understand what their needs and wants were. You have to keep an open mind when you deal with people in situations like that."
As a councilman, he said his main goal isn't to push an agenda, but represent his constituents and what they want for the district.
"To me, the most important thing out of all of it is the constituents and the voters," Stewart said. "It's not about Roger. It's about the voters."
Stewart joins a council made up mostly of political newcomers who were voted into office last year during a Republican sweep of the ballot in which many long-serving incumbent Democrats were booted out of office.
Stewart said he's looking forward to working with the new council, as well as Kokomo Mayor Tyler Moore's administration, to move the city forward.
"I think we're going to have a good team and we're going to be able to accomplish a lot of good things," he said.