Republican candidates
Voters will choose 3.
Questions:
1. What issues do you see as the most pressing for the city of Kokomo? (Keep answers confined to topics that are handled by the Common Council.)
 2. The Kokomo Common Council has in recent years gained attention for two major votes: approving a resolution that allowed a smoking ban within city limits, and an ordinance that amended the human rights municipal code to include LGBT protections, specifically a ban on discrimination concerning a person's sexual orientation or gender identity. Did you support those measures? Why or why not?
 3. In its 2019 budget, the city placed an emphasis on the city's parks and trail system and Kokomo Beach upgrades. What would you push to become a focal point of the 2020 budget?
Alex Clark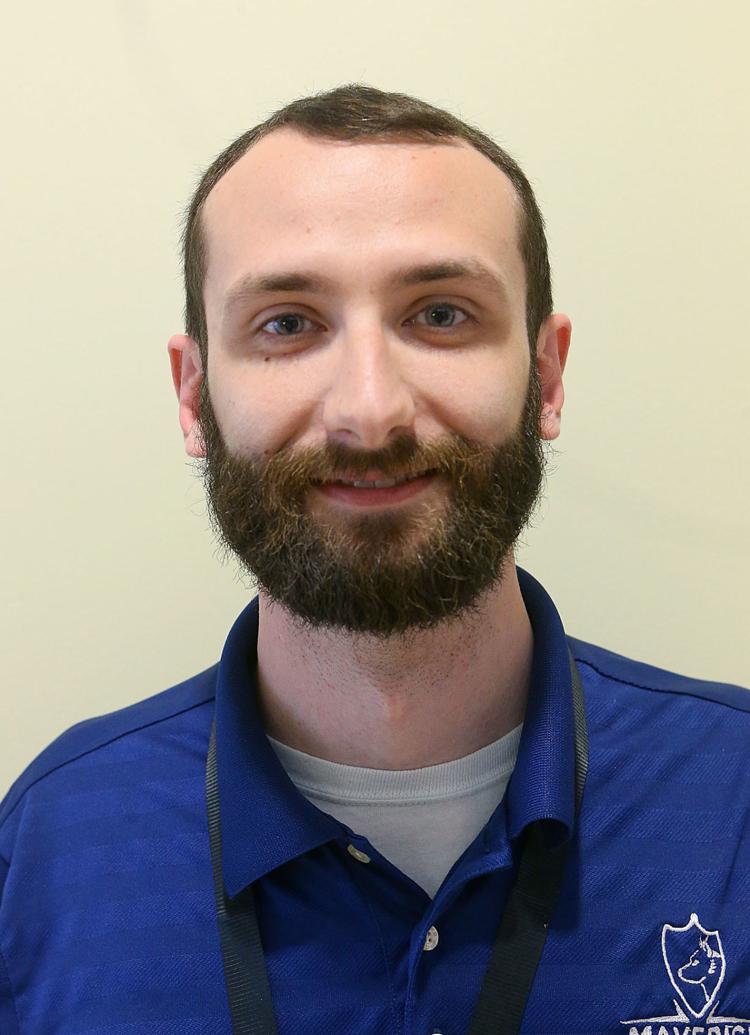 Work/elected experience: Owner of Maverick Security Solutions
Age: 33
Family: Wife, Allyson; one child, one on the way
Question answers:
1. The most pressing issues facing Kokomo are economic diversity, fiscal responsibility, annexed areas, and infrastructure improvement. History has repeated itself in Kokomo, from Continental Steel closing, Chrysler filing for bankruptcy in the '80s, and the Great Recession. Each time we've managed to scrape by, but we haven't done anything to improve our local economy to be less dependent on heavy industries. This must change.
Our current council continues to budget more than our city needs. This creates an illusion that we're being more responsible with tax dollars than we are. Unspent money goes towards projects that weren't budgeted for, and this will become a problem in the future.
Annexed neighborhoods have been paying for city services, without receiving them, for too long. It's time to bring in those services, or let these neighborhoods return to the county.
Our city's infrastructure is in a state of constant disrepair that is only getting worse. Years of simple patches and minimal resurfacing has created an underlying problem that will continue to grow, and cost millions in future repairs.
2. The smoking ban was an agreement between the city and the county, where the city recognized and agreed to enforce the ordinance the county passed banning smoking. The city is part of the county, and we must work together. If the city didn't agree to work with the county, it would have created a further divide between the two governments. We're all residents of Howard County, and it's important both of these groups have a productive professional relationship.
The LGBT protections being added to the city human rights ordinances is not a matter of morality. The Common Council has a duty to legislate what it sees fit for the betterment of Kokomo. I wasn't on the council, and I wasn't involved in the debate. The new legislation did not affect my daily routine in any way, so for me it's not an issue.
3. I would like to see the 2020 budget undergo an overhaul to ensure that what we're budgeting for is fiscally responsible, and is actually being spent on services our city needs. Our public service departments need more staff and better training, and it's our responsibility to make sure the funds are available. Our street department needs money to be focused on repairs as opposed to new projects, and to utilize the equipment we already own instead of contracting the majority of street work to private companies. Our next budget should include incentives other than tax abatements to attract new businesses and private development, and an increase in funding to organizations that focus on economic development.
Matt Grecu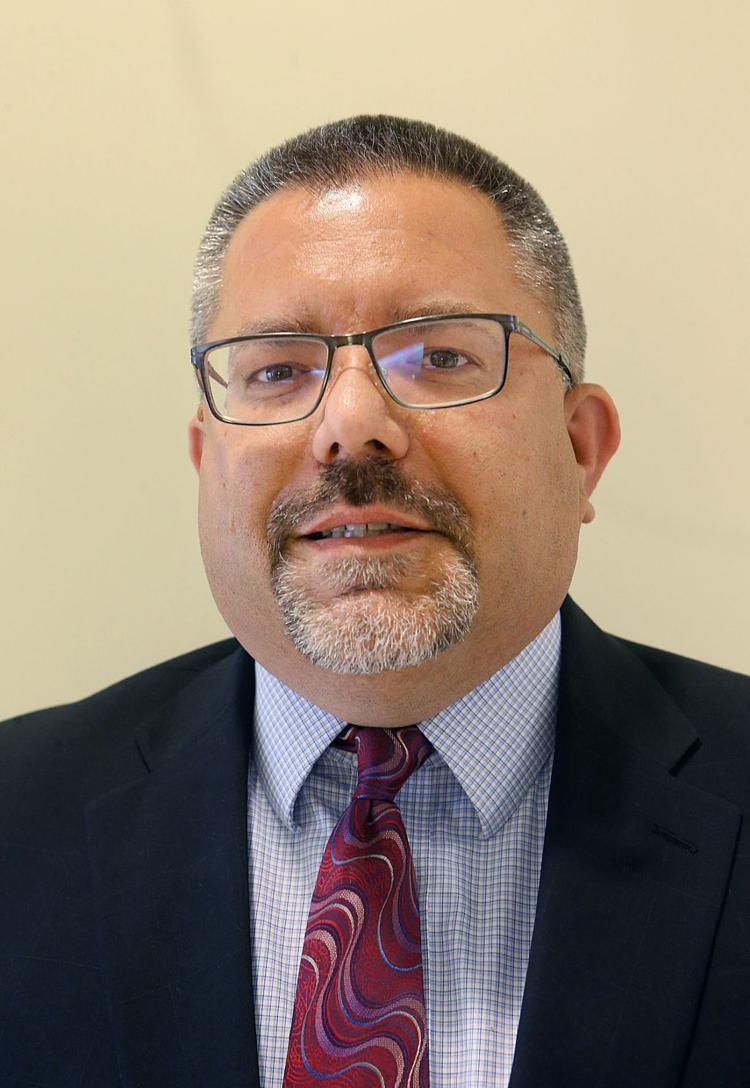 Work/elected experience: Worked in funeral service in Kokomo since 1992 and became a licensed funeral director in 1996; became a partner in Shirley & Stout Funeral Homes in 2004.
Age: 45
Family: Wife, Debbie; three children
1. I believe that investing in job growth opportunities is one of the most pressing issues we face. These investments should lead to diversification which would make us stronger as a community. We have a great resource in the Greater Kokomo Economic Development Alliance. We need to make funding available to support their initiatives and work with them to create an industrial park with site ready space for new companies.
Strengthening our local economy through job growth will make it possible to provide strong public safety, infrastructure, and development. I look forward to working with the Mayor, Police, and Fire Departments to determine the proper staffing levels to best serve our city. We must also continue to focus on the opioid drug problem both from a law enforcement perspective and from a treatment perspective.
The new administration and the city council will need to work together to study the infrastructure needs of our city to determine the priorities. I look forward to working together with the other members of the Kokomo Common Council and the new administration to find the best solutions for our city.
2. I understand both arguments concerning the smoking ban. I tend to lean towards small government and allowing business owners to make their own decisions, however smoking is a public safety concern. There are real health concerns with smoking, especially second hand smoke. Looking back, it seems that most businesses have faired well with the new ordinance and that the decision will lead to a healthier community.
Regarding the LGBT ordinance, I do not believe as a community we were discriminating against these individuals, so the ordinance seemed to be in search of a problem that I do not feel existed here in Kokomo. It has been my experience that our community as a whole has been welcoming to all people regardless of race, religion or sexual orientation. Having said that, the ordinance is in place and the dignity of every human life is paramount. That should always be our focus as a community going forward.
3. As a Council, it is imperative that we work with the mayor to provide the core services that our citizens expect. It's their money that they are paying to receive these services. When it comes to the budget, my focus will be to make sure we are getting the maximum bang for our buck and ensuring that the services we provide are high quality and delivered in a timely manner. Through that analysis public safety, streets, infrastructure, development and quality of life will be priorities.
Jason Skaggs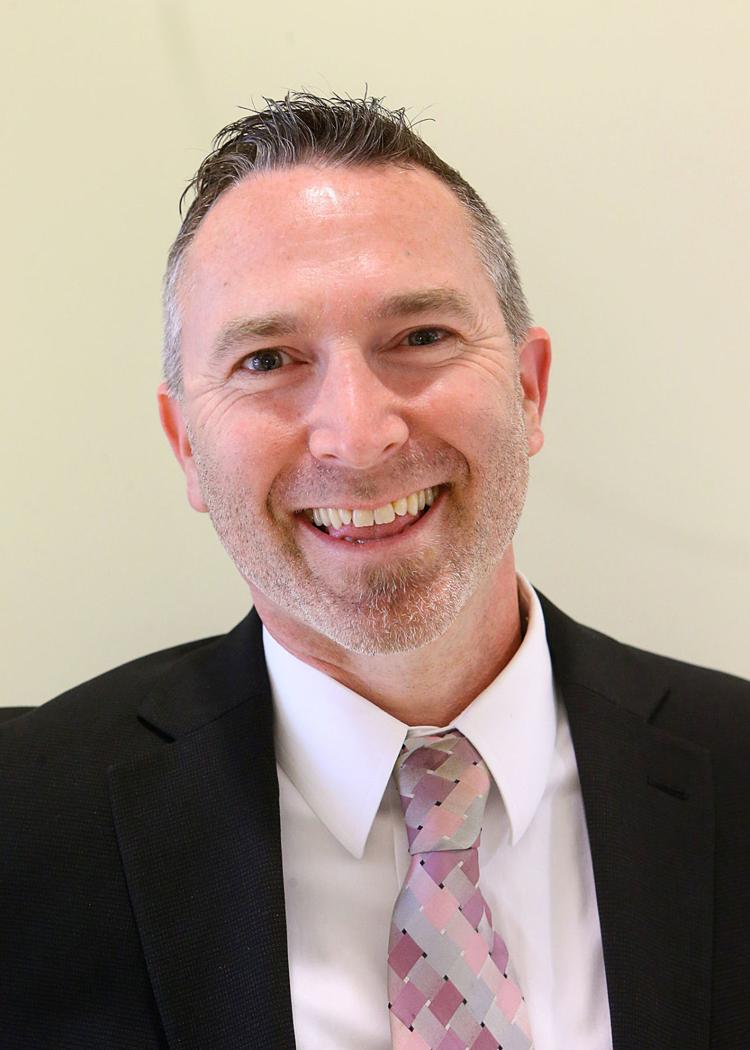 Work/elected experience: Current team leader for Fiat Chrysler Automobiles; member of UAW Local 685; former market development representative for the Cintas Corporation; former firefighter for Taylor Township Fire and Rescue; in third year on the Howard County Plan Commission; and in fourth year – two as president – on the Kokomo Parks Board.
Age: 42
Family: Wife, Tina; five daughters; eight grandchildren, with three on the way
Question answers:
1. Voting for a budget that increases funding for and encompasses all aspects of public safety, and ensuring the funds appropriated for fire and police personnel that the Council approves, are used as such. Working with the incoming administration on formulating a budget that will attract more manufacturing jobs and economic development as well as addressing areas on our roadways that are damaging our vehicles are budgetary concerns our Council can have an impact on.
2. I fully support a ban on smoking in our public parks. However, I feel that it should be at the discretion of a business owner if they want to be smoke free or not as long as the patrons are 21 and over. Children should never be subjected to the health hazards of direct or sidestream smoke which is why I support the ban in our park system. Government should not be allowed to interfere in the decision making of a business when the patrons have to be 21 or older, when a product is used that's not deemed illegal.
No one should ever be discriminated against regardless of age, sex, race, religion, sexual orientation or any other reason. We already have laws that protect individuals regardless of their genetic makeup and personal freedoms so I feel this ordinance was not necessary.
3. For the 2020 budget, I'd like the focal point to be on public safety, ensuring more funding for KFD, KPD, and EMS. Instead of comparing our community to other cities and statistics to statistics, I'd like to vote for a budget that focuses on looking at Kokomo as its own community with its own character and our citizens as people instead of numbers. A budget that makes Kokomo the safest place to live, work, and raise a family.
Kara Kitts-McKibben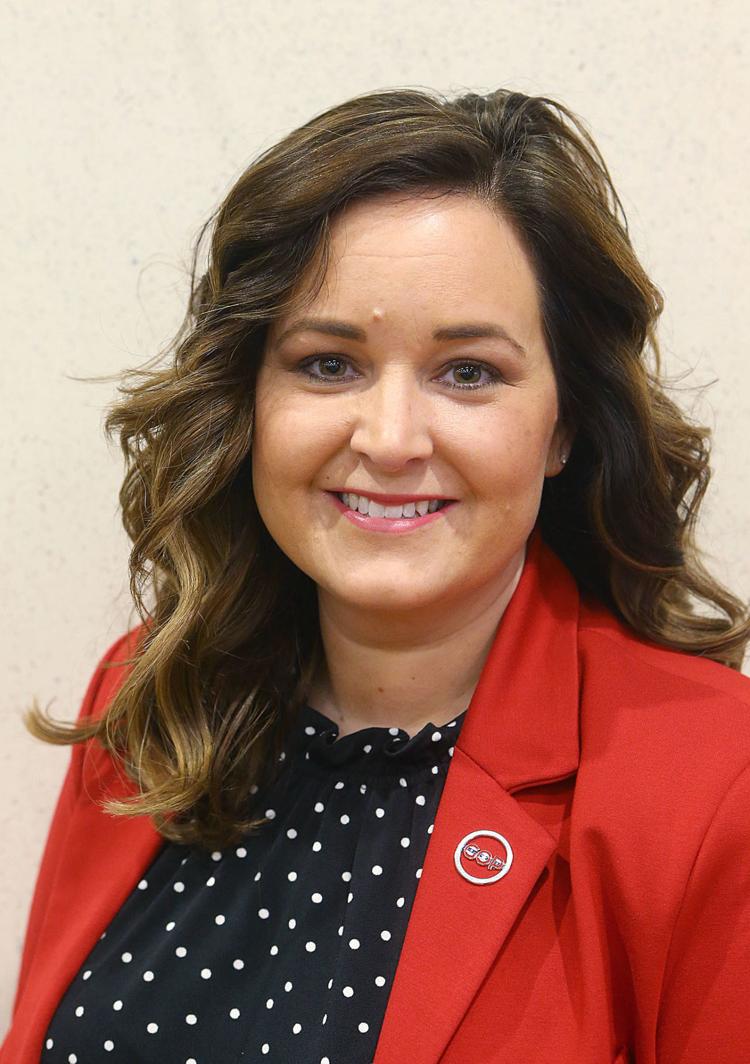 Work/elected experience: Licensed cosmetologist and esthetician at Revive Salon
Age: 37
Family: Husband, Mike; two children
Question answers:
1. There are three main issues that are frequently brought up in conversations with the community. Issue one, poor street conditions. The primary concerns are the roads being too narrow, bump outs, and the roadways being deteriorated to a point that personal vehicles are being torn up. The second issue, public safety. People are witnessing and experiencing more crime and feel that they are not getting the proper police and fire protection that they should be. We need to hire more police and firefighters. The final issue is a broad subject that combines the new housing complexes being built in Kokomo and job creation. People do not want more people in Kokomo just to bump up the city population numbers. Residents and Businesses seek quality over quantity. We need people who are willing to seek higher education, work hard, and be productive members of our community. Let's focus on the current residents needing help before opening the door to a whole new set of problems. Proper education and mentoring is key. (I feel like these are concerns of the council as we will approve or deny the budgets pertaining to the matters mentioned above.)
2. Let me begin by saying that I agree with bits and pieces of both the smoking ban resolution and the LGBTQ ordinance. However, I totally disagree with how it was handled. There are always two sides and both sides should be given equal representation. People voices were not heard and thats where I find fault. When it comes to smoking, I believe that anywhere it affects children it should not be allowed. I side with business owners who say it should be their choice when it is an adult only establishment. I see the biggest issue with LGBTQ pertaining to the bathroom situations. As a parent I would like to see bathrooms just marked restroom and put locks on the doors. Yes it will create some hassle for busy restrooms, but it is a simple fix for a pressing issue.
3. My focal points come from what I gathered speaking with the public. The need for increased public safety and better roads. These should be our priorities and budgeted money should be used wisely to fund them. The fact is, we have annexed and grown while cutting staffing heavily in many city departments. I do not believe in always comparing cities to cities as each one has its own unique features. One city's problem may not be another's. However, when compared to other second class cities ie. Anderson, Noblesville, Elkhart, Terre Haute, Mishawaka, Columbus, and Richmond, our public safety staffing falls terribly short. Therefore, we should budget for increased public safety staffing and road repair, all the while making sure it is used correctly. I personally love our parks and believe that they should be spotlighted, but only after the public's main concerns are taken care of.
Tony Stewart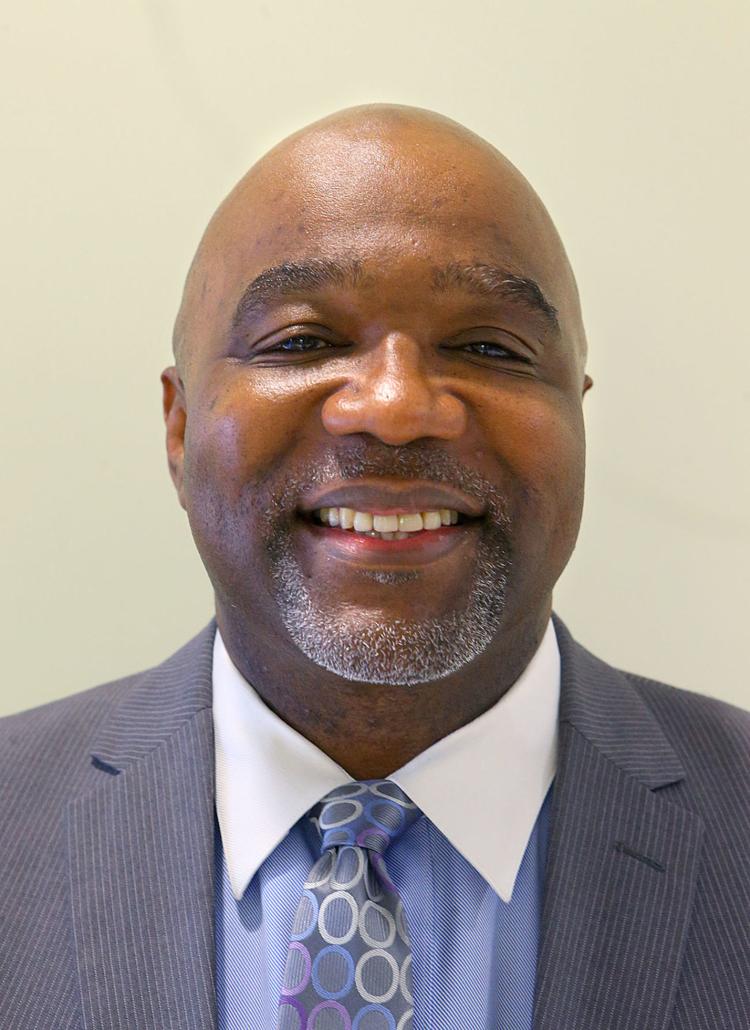 Work/elected experience: Did not answer
Age: Did not answer
Family: Did not answer
Question answers:
1. I believe our most pressing issues for the City of Kokomo are exactly what our future Mayor Tyler Moore has listed on his agenda Economic/Workforce Development, Public Safety-Police and Fire, and the city's ongoing drug problems. As an elected council member I will support these items with budget support and ordinances.
2. I don't believe in any discrimination, and the ordinance was passed on March 14, 2016, and it is law. We need to look to the future and focus on Economic/Workforce Development, Public Safety-Police and Fire and the cities ongoing drug problems. Smoke ordinance was passed March 7, 2017. We need to look to the future.
3. I would hope that the 2020 budget would focus Economic/Workforce Development, Public Safety, and the cities ongoing drug problems.