Candidate name: Brett Curnutt (R)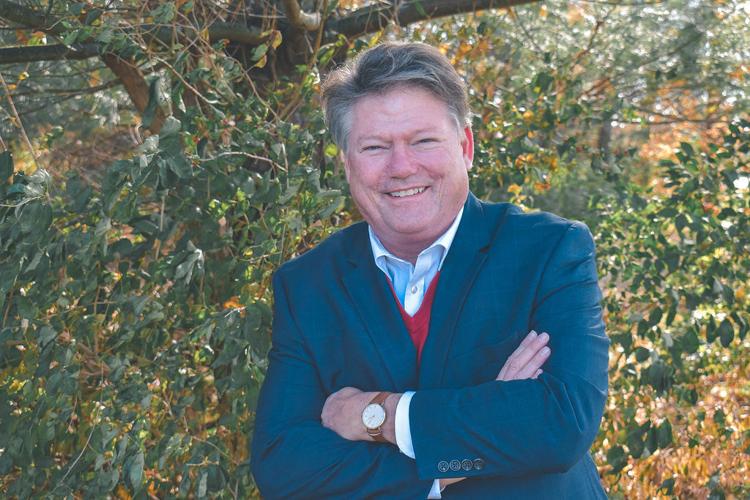 Work/related experience: Six-time elected veteran of the Tipton City Council, serving currently as City Council president. Employed at Dan Young Chevrolet, Buick GMC serving as its business manager, as well as president of Curnutt Realty of Tipton.
Age: Did not provide
Family: Married 21 years to Terri, with five children and two grandsons.
What new programs, if any, would you implement if elected Tipton mayor?
There are several initiatives that I have identified and will focus on as mayor, including city beautification, a home builders association, and attracting new families to the area. I plan to continue to partner with the Tipton Main Street Association and outreach representatives to continue the upgrades in downtown. I am passionate about improving unattractive sights in our precious neighborhoods. I will create a plan to attract more storefronts to downtown, and aggressively control abandoned properties so the neighbors' property values will increase. I will also clean up the entry gateways to our community. If elected the next mayor, I will establish a home builders association constructing one to three speculative homes at any given time. This will create opportunities for more inbound families to move, increase tax value and reduce our tax rates, helping current property owners in the city of Tipton.
What is the biggest issue facing Tipton, and what would you do to address it?
In an effort to bring young families to Tipton County, I have plans for a strategic marketing plan in Hamilton County and beyond. We will need a leader to navigate, encourage and accommodate our visitors and residents moving from the south. As a life-long resident of Tipton County, I have been involved over the years with the Pork Festival, We Share and the 4th of July Sky Concert Fireworks. I am also a 26-year board of directors member at the Tipton County Chamber of Commerce, one of the founding board members of the Tipton Main Street Association, and 5th Congressional Republican Committee Treasurer the last nine years. I plan to continue advocating for the needs of the community during my campaign, as well as time of mayor. I want to bring life back into the group performing the Humane Society's services and launch a possible neighborhood crime watch program. I would also focus more attention and marketing to industrial parks two hours away from Tipton.
How is the tax abatement structure affecting Tipton, and what's your position on tax abatements in the future?
When it comes to residential tax abatement, I believe we can create an ordinance for new home construction, which is less difficult than existing homes, as Indiana Code gets very specific. This abatement program will complement the Home Builders Association, and specifically the speculative piece of my ideas. I have a vision to build a family chapel at our Tipton Fairview Cemetery for families who come to bury a loved one and need a place to gather in cold, bad, or rainy weather, host a funeral dinner or visit with loved ones during the difficult time. This will be paid for by rent from the families. I will also work with our churches to create an outreach plan to garner families, and friends outside of Tipton County to worship in our local churches, which I believe are our community's greatest assets. I can't express how much of an honor it is to react to what I believe is my calling in the balance of my years of service and commitment to our community. I believe the most exciting ten years of Tipton County's existence will be the next ten. I am not afraid of hard work, and I welcome the challenges that come with the job of mayor. My roots and my heart are in Tipton, where they were planted 57 years ago, so it's time to let the growing to begin as Tipton's mayor.
Candidate name: Jason R. Henderson (R)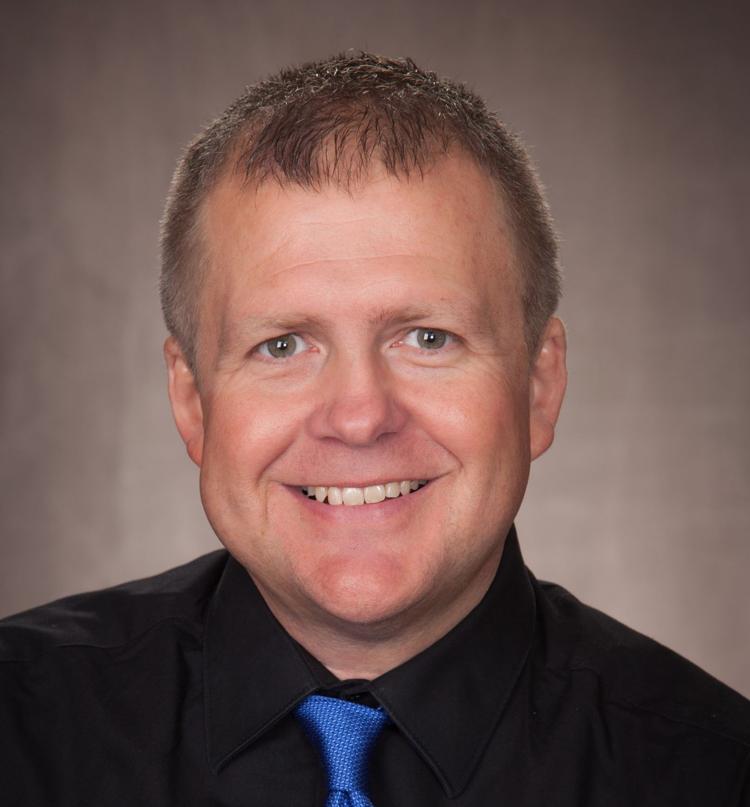 Work/elected experience: Professional Surveyor, Tipton County Surveyor. President of Tipton County Plan Commission. Prior member of the Board of Zoning and Appeals for the City of Tipton. A.A.S. Ivy Tech & A.S. Indiana University
Age: 50
Family: Married to Melissa (Good) Henderson, with children Cole (College), Mason (Tipton High School) and Layton (Tipton Middle School).
What new programs or projects, if any, would you implement if elected Tipton mayor?
I would immediately create an Unsafe Hearing Authority, which would be comprised of citizens, not politicians like the Board of Works, which is currently charged with the duty of "Fight the Blight." That is driving down the value of our residential and commercial properties. This new authority would address these issues in three months, not three years, as is the current length. Repurpose these vacant and abandoned properties into new opportunities for residential and commercial development, which is all designed to give our children a reason to stay here and raise their own families. I would establish a seasonal recreational director, to work with our current Park and Cemetery Director, to program events for our children and seniors throughout the summer. I would work to push beautification grants out into the residential areas of our community, while sustaining those in place in our commercial areas as administered by the Main Street Association.
What is the biggest issue facing Tipton, and what would you do to address it?
Vacant and abandoned properties, which not only drive down the value of the adjoining properties, they can be an area which is open to criminal and other safety-related problems. The Unsafe Hearing Authority would be able to swiftly move on these issues to address them in three months, not three years. In 28 years, the Board of Works — made up of three politicians, one of which is currently a candidate for mayor with 24 years of service on that board — has only taken down three structures. This is a failure to protect the citizens of Tipton. These properties are located throughout the city but litter our downtown and points of entry into our city, which sends the wrong message to anyone who could be thinking of moving here or starting a business.
How is the tax abatement structure affecting Tipton, and what's your position on tax abatements in the future?
Tax abatements, when used properly, are a great tool to encourage not only new business to build and locate in Tipton, but they should be used to retain and expand our existing ones, no matter the size of the business. I would work to establish "one on one" relationships between the office of the mayor, not only our largest employers, but with the smallest of the small business owners too. The City Plan Commission, of which I served on as a liaison from the county, passed a favorable recommendation for a residential tax abatement approximately 12 months ago and provided it to the city council for consideration. That resolution or recommendation has yet to be heard by the council because one of the current council members is a candidate for mayor and serves as a voting member on that City Plan Commission. We have to do better to make Tipton a success.