Frank Bellamy Jr. said when people saw a limo driving through Kokomo in the late 1960s and 70s, everybody knew who it was: Aretha Franklin, the "Queen of Soul," and her partner at the time, Ken Cunningham.
"You would always know they were in town, because that limo would come rolling through," said Bellamy, a former director of Carver Community Center and a friend of Cunningham.
Franklin, the iconic performer and genius of American song who died Thursday morning, became a frequent visitor of the city over the decades because of Cunningham, who was born and raised in Kokomo.
Her appreciation of the city ran deep enough for her to write a song called "First Snow in Kokomo," which appeared on her 1972 album "Young, Gifted and Black."
The song begins with the lyrics "Off an Indiana highway, I was on my way to Kokomo," and later mentions "Kenny learning to blow his horn," likely referring to Cunningham.
Cunningham was a veteran who enlisted in the Marine Corps in 1960, and appeared on the "Tennessee Ernie Ford" TV show in Hollywood in 1961, according to a Kokomo Tribune article.
He eventually ended up as Franklin's manager. In 1969, after a failed marriage to her first husband, Franklin became pregnant with Cunningham's child. The next year, Kecalf Cunningham was born. He was Franklin's fourth, and final, son.
Kecalf, which is derived from the initials of his parents' names, graduated from Kokomo High School in 1988. Bellamy said Kecalf now lives in Detroit, but has children who live in Kokomo that would be Franklin's grandchildren. He was in town just two weeks ago for a basketball tournament at the Carver Center.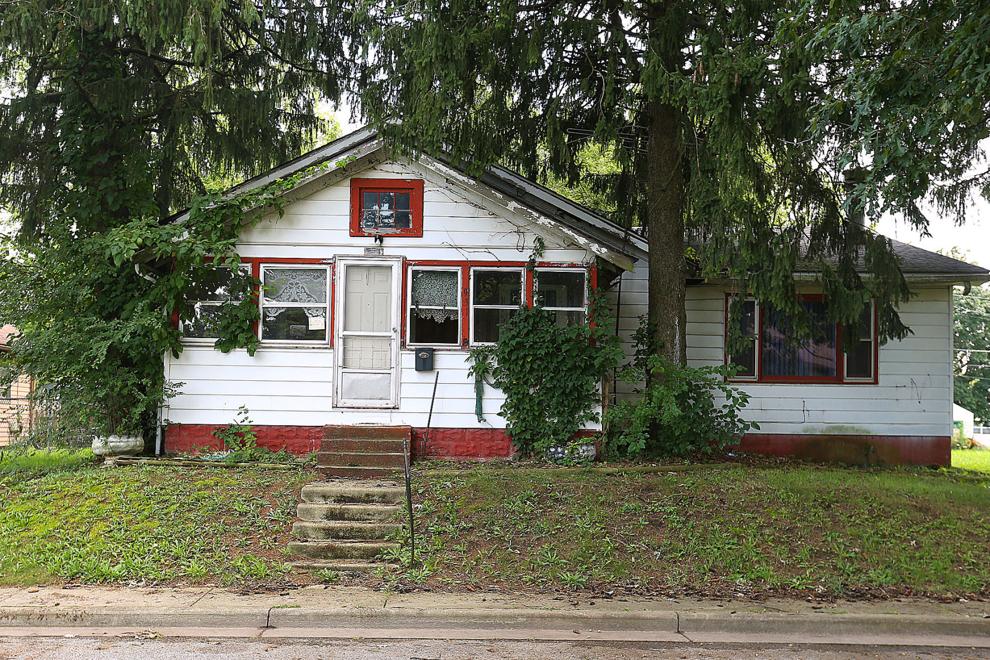 Franklin most frequently visited Kokomo during the height of her career in the late 1960s and 70s, when she was consistently on the top-music charts. She and Ken Cunningham would usually stay for a few days or a week at the house of his mother, Virginia, who lived on East Monroe Street and later on East Dixon Street. Her limo driving around the city's north side became a common sight.
Betty Scott, 68, said she lived just around the corner from the Cunningham's mom's house when she was a kid. Scott said the first time she saw the limo pass by, she and her brothers were outside playing. Her brothers chased the limo and saw Franklin get out. She ended up giving the boys balloons.
"When they came back, I said, 'You're kidding,'" Scott said. "They said, 'No, no, she's down at Ms. Virginia's house."
Scott ended up meeting Franklin in person in 1974 at the Carver Community Center. When Scott arrived there, the director told her to come to his office. There sat Franklin.
"I said 'Oh my Lord! Ms. Aretha Franklin!" Scott said. "We had a little conversation and that was it."
Former Carver Center director Bellamy, 70, said as a friend of the family, he and his wife would often be invited over for dinner when Franklin and Cunningham were in town.
"She was a down-to-earth person that you loved being around," he said. "Her and my wife got along real well."
Bellamy said for Franklin, coming to Kokomo with Cunningham was a way to escape the spotlight and hubbub of performing. When they were in town, they didn't go out much or make a scene.
"It was just a place to lay low and relax," he said. "They just enjoyed coming here and being able to relax and be around Ken's mom."
Bellamy said they all became good enough friends that they visited Franklin and Cunningham out at their mansion in L.A., which included a swimming pool and huge yard.
Franklin and Cunningham were never married, and their relationship eventually ended. Franklin ended up marrying film star Glynn Turman in 1978, who was her second husband.
But the trips to Kokomo didn't stop. With her son here, Franklin was sometimes seen in the city, usually arriving in her limo. The most recent Franklin sighting came in May 2012, when she appeared at the Howard County jail with her bodyguard to bail out a family member. Sheriff Steve Rogers said in a previous interview that Franklin was very polite and cordial to the jail staff.
Scott, who saw Franklin as a kid and whose son graduated from Kokomo High School with Kecalf Cunningham, said it's amazing to think the iconic R&B singer knew Kokomo so intimately.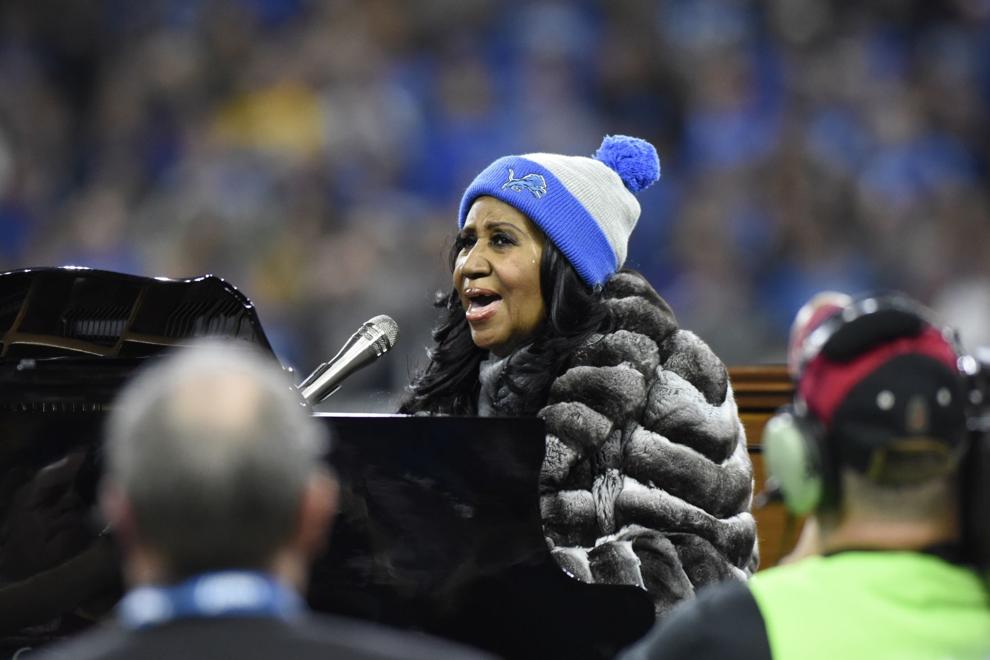 Franklin died Thursday morning at her home in Detroit of pancreatic cancer. She was 76. 
And now that she's gone, Kokomo is a little less bright, Scott said.
"You just don't think you would know a star like that to be in our community," Scott said. "She was a pillar of our city. Her passing just really does something to me, because she and her music were a part of me. It's like she was a family member. It's like I lost family."
Few performers were so universally idolized by peers and critics and so exalted and yet so familiar to their fans as Franklin. As surely as Jimi Hendrix settled arguments over who was the No. 1 rock guitarist, Franklin ruled unchallenged as the greatest popular vocalist of her time .
She was "Aretha," a name set in the skies alongside "Jimi" and "Elvis" and "John and Paul." A professional singer and pianist by her late teens, a superstar by her mid-20s, she recorded hundreds of songs that covered virtually every genre and she had dozens of hits.
But her legacy was defined by an extraordinary run of top 10 soul smashes in the late 1960s that brought to the radio an overwhelming intensity and unprecedented maturity, from the wised-up "Chain of Fools" to the urgent warning to "Think."
The Associated Press contributed to this story.