Gale Harrison couldn't see the beach that day, due to the layer of fog that hung thick over Utah Beach near Normandy, France. And because of the talk of heavy enemy artillery, the USS LST-499 had to anchor a few miles off shore. After unloading troops and other equipment, Harrison went about his normal duties, swabbing the ship's deck and cleaning up its various departments.
No, he couldn't see the beach that day. But Harrison could hear it. Heavy artillery fire in the distance, planes flying overhead. It was a lot to take in for a 17-year-old farm kid from western Howard County.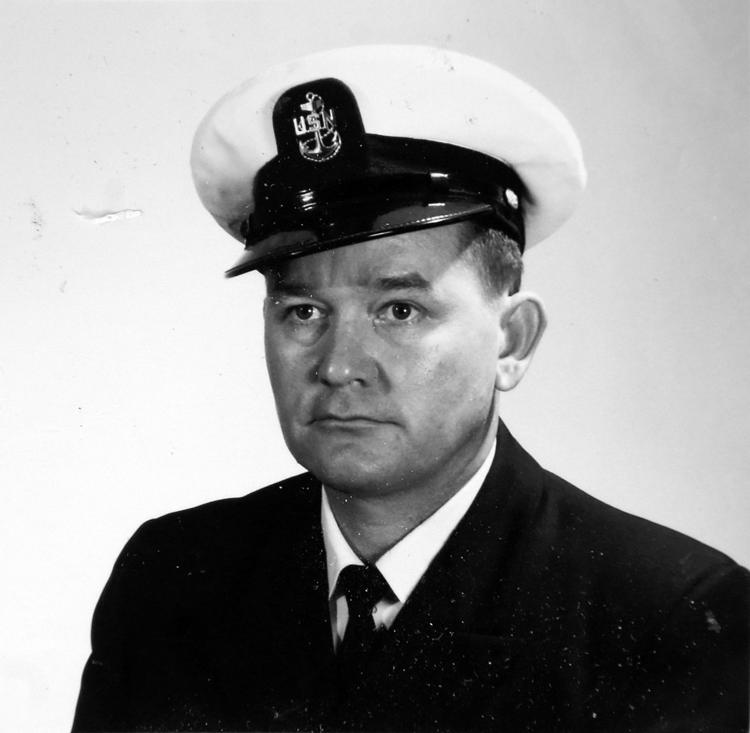 And then there were the bodies. Some wounded, some already gone, but all of them needed to be rescued from the murky waters of the English Channel.
Harrison, a seaman deuce on the LST-499, helped transfer his fallen comrades to one of the main tank decks of the ship. And then he helped move some more.
It was June 6, 1944.
D-Day.
Harrison, now 93, sat back in his recliner last week inside his west side residence and closed his eyes.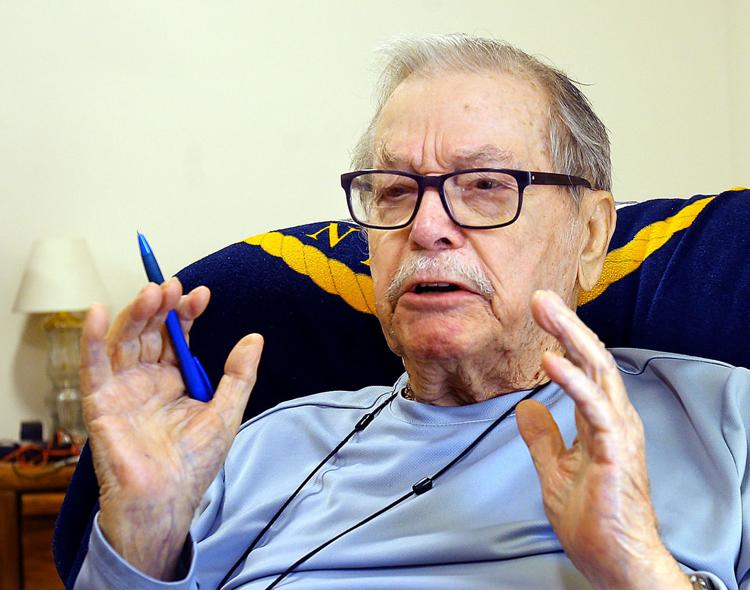 "Kids didn't go through what some of us did," he said. "We were in harm's way many times, but we tried not to think about it."
Part of what society has coined the "Greatest Generation," Harrison also doesn't consider himself a hero, though others might say otherwise.
Harrison would say he was simply doing his job.
Enlisting in the United States Navy in 1943, World War II was already in full swing when Harrison boarded the LST-499 for the first time at Pier 93 in New York City. Fresh out of his training on how to operate barrage balloons — large helium-filled balloons that were tied to ships so enemy aircraft couldn't physically strike the vessels — Harrison eventually joined the Navy fleet of 80 ships from Halifax, Nova Scotia, on its way to Scotland in the spring of 1944.
From there, the ship made its way down to England and began making preparations for the upcoming invasion that June on the beaches of Normandy.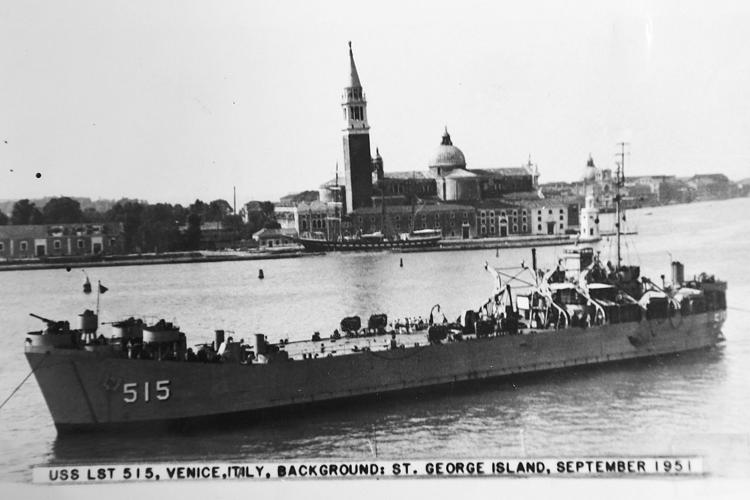 But before D-Day came "Operation Tiger," Harrison said, and it was one of his first encounters with the perils of war.
It was the night of April 28, 1944, and Harrison said a fleet of LSTs were practicing their techniques in the English Channel for the upcoming invasion.
"We were going to go there [Normandy] at night and unload in the morning," he said. "So we practiced everything for that at night. Well that particular night, the Germans came over because they heard a lot of radio noise and traffic. They ended up coming over and sinking two of our ships [with torpedoes]. We lost over 700 people that night. And for a 17-year-old kid, that made me pretty apprehensive after that."
Five weeks later, it was time for the real thing.
The fleet left out of Brixham, England — a small fishing village in the southeast corner of the country — with each ship packed full of troops and equipment.
It was an impressive sight, Harrison said.
"When we left to get into formation, I had never seen so many ship wakes in my life," he said laughing. "I'd never seen anything so massive with all this stuff that you had to have to mount an invasion. We had bulldozers and other heavy equipment because when soldiers hit the beach, they had to have everything they needed. Everything was colossal but essential, and it was one huge operation to pull off."
More than 175,000 men with their sights directed on five French beaches with American code names.
Omaha. Utah. Gold. Juno. Sword.
Harrison's ship was just one of many in the fleet that day with the responsibility of carrying other amphibious landing craft and troops that would eventually make their way to the actual beach.
And while the LST-499 wasn't actively engaged in the fight that was happening along the shoreline, Harrison explained the ship was still an enemy target.
"The Germans fired two torpedoes on us as we were turning," he said. "I learned later on that one went up the starboard side, and then someone else reported over the intercom that there was also a torpedo off the stern. If we had been a little late in the turn or closer to them, we would have taken a hit. And then there were E-boats [enemy German vessels] that had two torpedoes on the sides. They shot one at us but missed."
Harrison then once again closed his eyes and moved his arms as if replaying the scene in his head for the hundredth time.
"We had to keep up patrols constantly," he said. "And at one point, here came the [Battleship] Texas alongside. They had 14-foot guns, but you couldn't see anyone on it. And then all of a sudden, three, six, nine, 12 guns started pointing to the beach. Then there was a loud boom, and the sound as the concussion went by made my trouser leg slap. I also saw an enemy plane come right out of the clouds and straight into the ocean, so I knew something was going on up there too."
War is hell after all, Harrison noted, and he was right in the middle of it.
But perhaps nothing brought that reality home to Harrison more than the task of taking care of the casualties.
"On Omaha Beach, we lost a lot of people there," he said, "about 2,000. But where I was stationed near Utah Beach, we lost around 150, I'd say. But still, all that night [June 6], we carried the wounded or dead aboard and hooked them to the bulkhead on the main tank deck. There were dozens of them. We did the same on June 7 and the morning of June 8."
And even when everything appeared calm, the Germans were constantly at work, Harrison said.
"They called them acoustic mines," he said, "and they were set off by water pressure. Frequency would set them off. We heard all kinds of noises up in the air at night, and there was one night where there was a lot of moonlight so it was bright. I went out to look, and I saw what appeared to be rags coming down from the sky and crashing into the water. That's when it hit me that the Germans were dropping these acoustic mines by parachute."
And then on June 8, as the LST-499 was heading to Omaha Beach to help with casualties there, the ship scraped an enemy mine.
"There was a large explosion," Harrison remembered. "I was almost right over the blast part. I looked out through a hatch and could see how bad the side of the ship was warped and damaged. The LCVP [amphibious landing craft the ship was hauling] was just blown apart and hanging off the side, and the engine of it had come off and killed the officer on the tower bridge."
The damage was so great it even caused Harrison and the rest of the crew to have to abandon the ship and climb aboard the LST-515, which eventually took them back to England.
In all, Harrison's ship lost 14 people during that blast, he said, including some of the already wounded. And while he said he didn't quite know why his life was spared, he really doesn't consider himself a hero.
"I feel like I just got into something that I more or less survived," he said as he reflected on that day. "You didn't know whether you were going to live or die, and you didn't know if you'd ever see home again."
Harrison then paused for a moment and looked at a pile of WWII books that were stacked on the floor in front of him before talking again.
"I don't know what saved me," he said. "But you go to Normandy, and you'll find about 10,000 crosses on that beach. All Americans. And that's not the only place. There's places everywhere where they have little cemeteries the same way. War like that, it takes lives, lots of them. But you didn't think about that. It [WWII] changed America. It changed our attitudes. And I think we all learned to grow up a little bit."