PERU -- Rick Brown, an Indiana State Police sergeant and Air Force veteran, has announced he is running for Miami County sheriff in the 2018 primary election on the Republican ticket.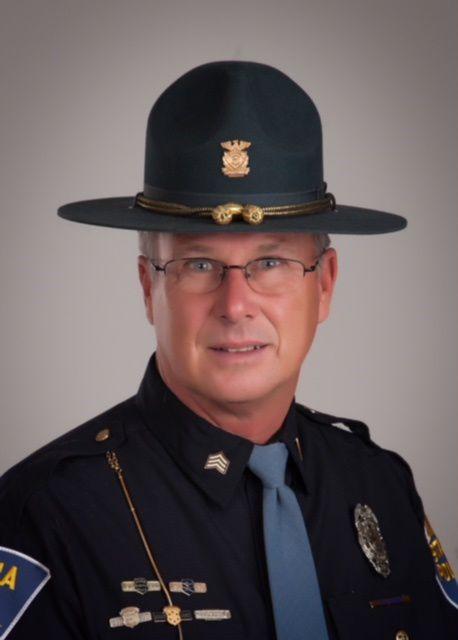 Brown is now the third person to declare intentions to replace current sheriff Tim Miller, whose eight-year term limit ends next year. Gary Glassburn and Tim Hunter, who both serve with the Miami County Sheriff's Department, have also announced they plan to run as Republicans.
Brown served in the Air Force from 1978 to 1982, and then as a jail deputy for the Miami County Sheriff's Department for three years. Brown then attended the Indiana State Police Academy in 1985, and was assigned to road patrol duties in Miami County. In 2000, he was promoted to squad sergeant.
"I've been a Miami County resident for over 35 years," he said. "The people of Miami County have become very important to me. Public service is what I do, and I want to continue to do that in the capacity of the sheriff."
Brown said he has developed an interest in accident investigations during his time in law enforcement. He is a team leader for crash investigations conducted in both the Peru and Lafayette state police districts. He has also attended the Northwestern University Traffic Institute and the University of Louisville's Command Officers Development Course.
Brown said he believes the opioid epidemic is the biggest issue facing Miami County law enforcement, but it's an issue "we can't arrest our way out of." He said as sheriff, he would partner with local churches, schools and nonprofit organizations to help deter people from drug use.
"We need to be proactive in developing solutions outside of incarceration to combat this problem," he said. "We are going to arrest those people who are using, selling and manufacturing drugs. But the problem has grown so big that if we can change people's behavior so they don't get to that point in the first place, that's a win-win for everybody."
Brown said he believes his skills and experience make him qualified to oversee the sheriff's department, which is responsible for jail operations, the dispatch center, court security, civil process and warrants.
"The sheriff administers one of the largest budgets within the county," he said in a release. "It is imperative the sheriff have a strong understanding of all aspects of the department. He must work well and communicate with all other branches of county government."
Brown said this is his first time running for office, and his campaign is ready to "roll up our sleeves and get to work. I ask people to take a good look at my qualifications and background. I can do the job."
Brown is a member of the Miami County YMCA, the Peru Moose Family Organization and the Leaning Tree Golf Club.
Candidates have until Feb. 9, 2018, to declare their intention to run for an elected office in the primary.