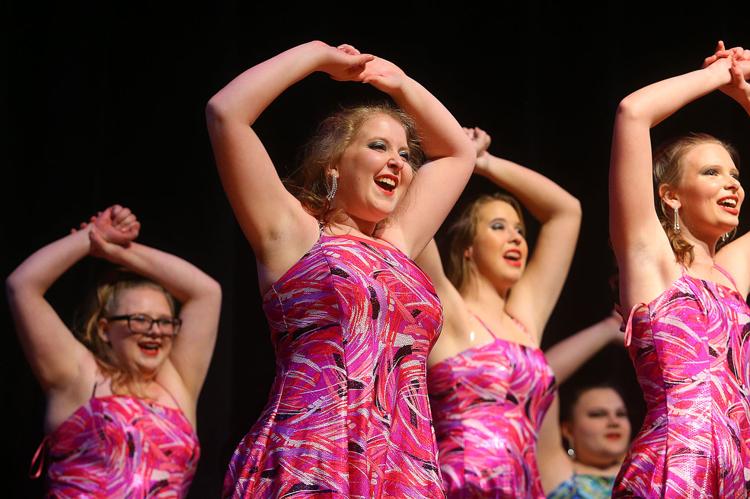 Glitz and Glam is setting sail for adventure as the Taylor High School show choir group is scheduled to perform for Carnival Cruise Line passengers on an upcoming voyage.
The girls will be performing a show called Divas on Deck, which focuses on female singers throughout the decades.
"We're starting with the Andrews Sisters in the '40s and our last song is 'Wings' by Little Mix," Regina Decker, choir director, said. "We've got some Ariana Grande and we've got some Madonna so we're taking it to the 2000s."
Not only will the songs be from many decades, but the costumes will be as well. For a Madonna medley ending with the 1989 chart-topper "Like a Prayer," the girls will be wearing choir robes for a gospel choir feel.
PHOTOS: Taylor HS Show Choir
Taylor High School's Glitz & Glamour Show Choir's pre-cruise performance featuring music from different female performers from the 1940s-2000s on Thursday, Jan. 9, 2020. The show choir will be performing as part of the entertainment line up on the Carnival Elation cruising to the Bahamas January 16-20. 
"I'm an '80s girl, so any of the '80s stuff we're doing I love," Decker said. "My favorite is probably a mashup we do called 'Girls Just Wanna Dance' between Whitney Houston's 'I wanna Dance with Somebody' and Cyndi Lauper's 'Girls Just Wanna Have Fun.'"
While at sea, Glitz and Glam will perform multiple shows.
The group will depart Jan. 16 and return Jan. 20.
When the show is done, the group gets to explore Nassau, the capital of the Bahamas. Decker also has a scavenger hunt and other activities planned, such as watching other performances, to pass the time.
"I'm excited to see the kids' reactions to just being on a cruise ship because only one of our students has ever been on one," Decker said. "This is going to be a totally new experience for everybody."
The show has been more than just a goal to work towards; Decker wanted this to be a learning experience as well. During the fall semester, the girls worked on projects about the artists they'd be performing. The final exam for each student was a presentation about the lives of the artists.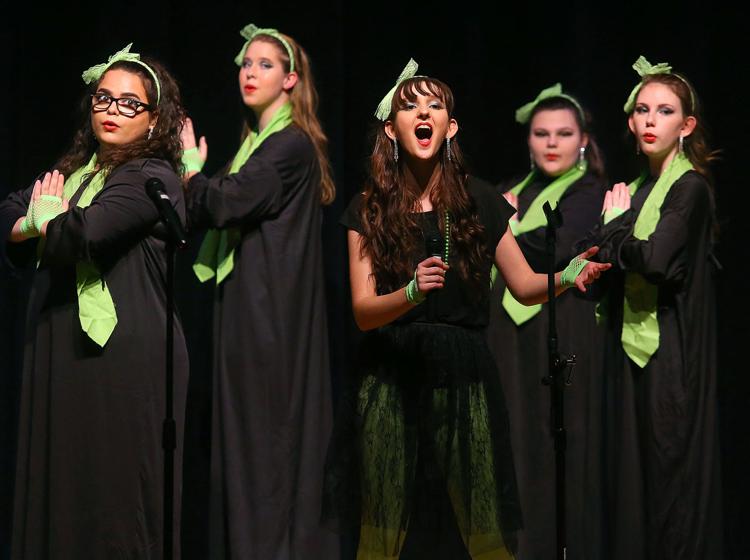 "I think that the girls need to see that there are some really good women performers who are doing good things and doing good music, like the Andrews Sisters," she said..
Sophomores Cree Anders and Emily Booth have both been in show choir since sixth grade and are looking forward to unveiling the show to the cruise passengers.
"I want to work with the performing arts through my entire life," Anders said. "This is not only a really cool job opportunity, but it's really fun to hang out with people who I enjoy spending time with and doing something I'm passionate about."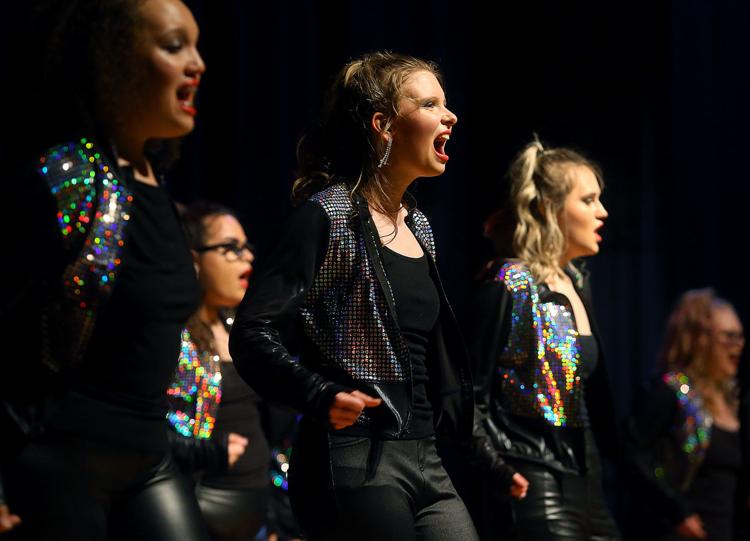 "My favorite number is a trio that I'm part of called 'Turn the Beat Around' and it's so much fun," Booth said. "It was really really special for us because we got to choreograph our own number."
After beginning work on the show in August, Decker is excited for her girls to show the passengers the hard work and skill they have put into their show.
"This group – I knew last year when we auditioned this group … that this was going to be the year to do another bigger trip," she said. "They are hardworking, committed and leaders in their own way."