PERU – Cole Porter, one of America's most celebrated Broadway composers known for his big-city suavity, was born and raised in Peru at the turn of the 20th century. He didn't visit the city much after leaving, but there was one thing from his hometown he couldn't do without.
The fudge.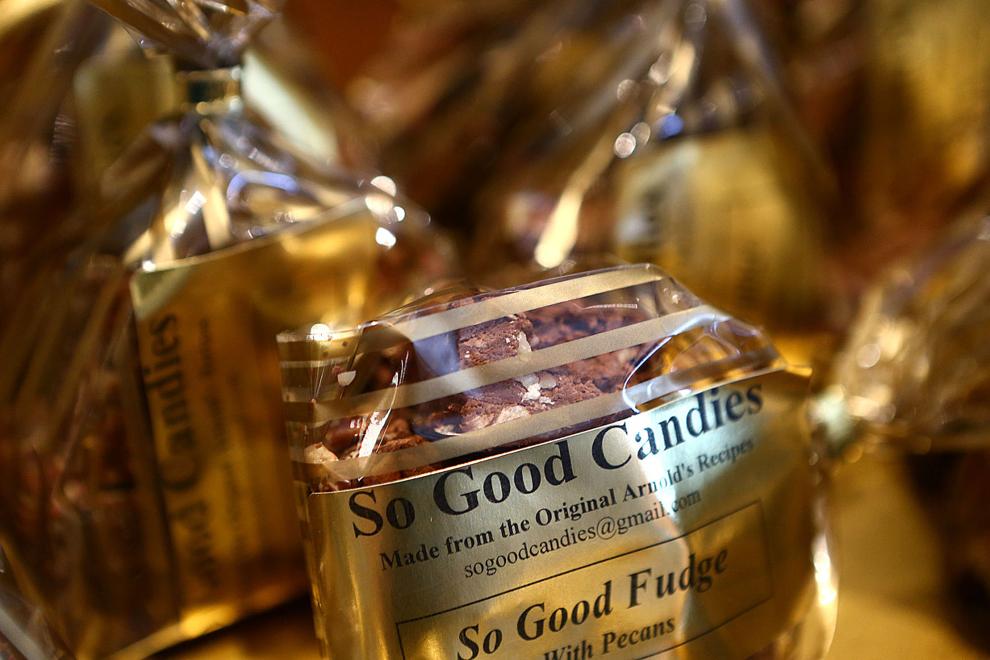 That fudge came from Arnold's Candies, which for nearly 90 years was the local go-to store for handmade chocolates and treats.
Porter loved their fudge so much that he stockpiled it at his homes in New York, Los Angles and Paris, where he always served it as dessert during his high-class dinner parties.
Arnold's Candies loved Porter's patronage so much they ended up naming their fudge after him.
But that all came to an end in 2006, when the iconic candy store permanently closed its doors.
And that's how it stayed for a decade, until Rick Ploss and his sister, Amy Stadtler, decided Peru needed its candy store back.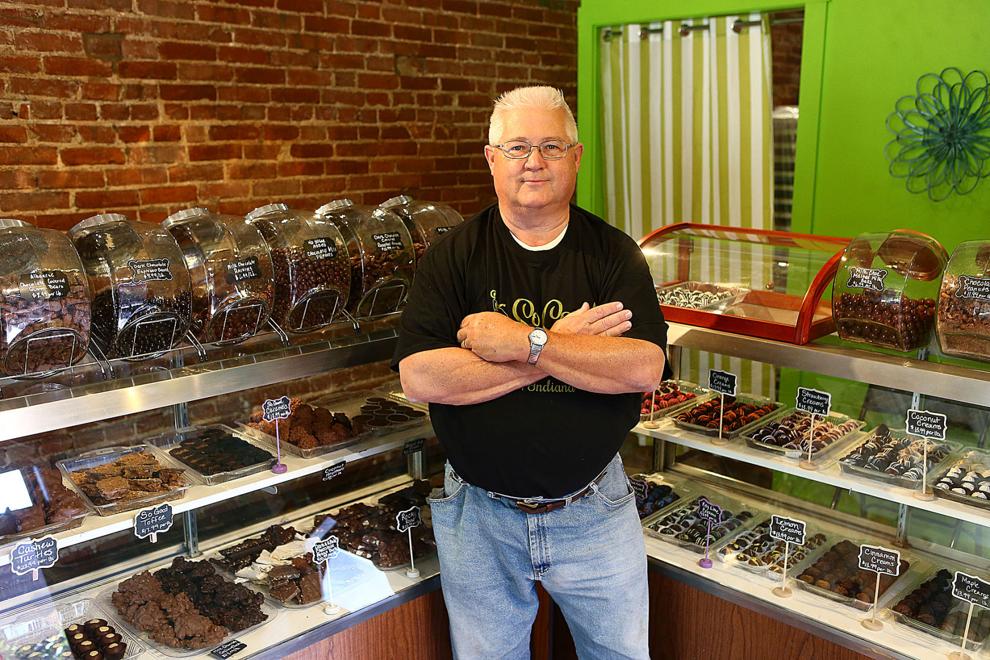 "When it closed, I don't think people really missed it," Ploss said. "But then you started to hear people say, 'Man, I wish Arnold's was open. I miss this chocolate or that chocolate.' We started thinking, 'Well, there is a need here, so let's make the supply.'"
That's just what they did last year when they opened So Good Candies making the exact same fudge, chocolates, creams and candy bars that, thanks to Porter's free publicity, turned Arnold's into an internationally renowned sweet shop.
The store opened in November at 25 W. 3rd St., just a block away from city hall.
Step inside today, and it's like walking into a candy store from the 1950s. Pop rocks, licorice, jaw breakers, lemon drops, Gold Mine Bubble gum, paraffin Nik-L-Nips and loads of other retro candy line the shelves.
But at the back of the shop are the display cases filled with the store's signature items – the handmade fudge, chocolate bark, creams and Gold Brick candy bars from the original Arnold's.
And when Ploss says they sell the real-deal treats that used to be made at Arnold's, he's not exaggerating.
When he and his sister decided to open the store, they approached the last person who owned Arnold's to see if they still had the original recipes for their chocolate and fudge.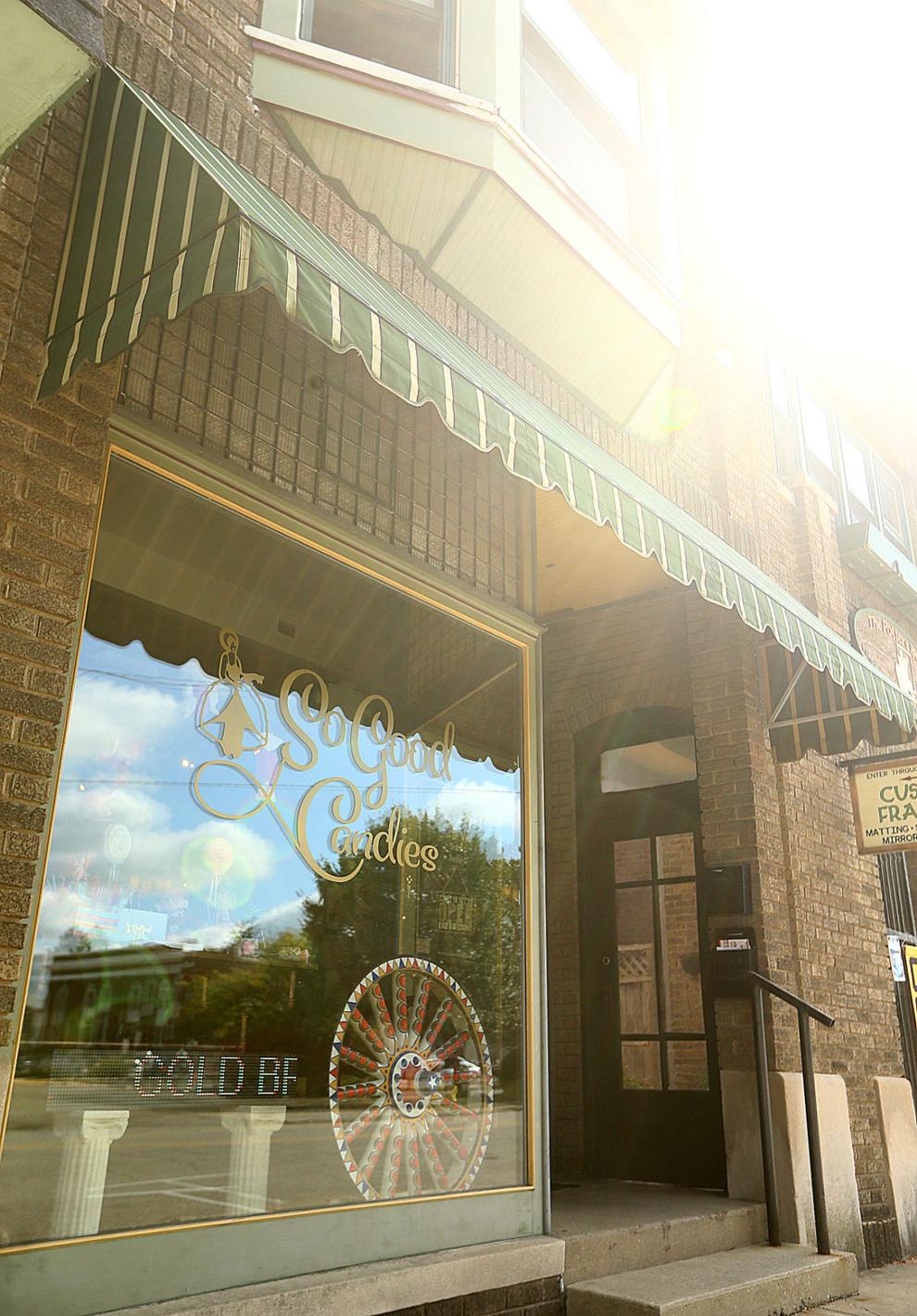 After digging around the estate of the former owner, the recipes were eventually found packed into a nondescript cardboard box. But they were all there, and after negotiating a price, Ploss and his sister purchased the recipes, along with the rights to use them.
They came in a black binder, and were all handwritten on crinkled, yellowed notebook paper by the original Arnold family who opened their store almost 90 years ago.
Ploss and Stadtler took the recipes and went straight to his kitchen to start concocting the treats, but it took some work to decipher the handwritten pages, which used archaic measuring methods and cooking terminology they'd never heard of. One recipe called for pounds of water.
"They're hard to read, but we started testing, cooking and making a mess at my house with the candy to try to get things right," Ploss said.
It didn't take long for the two to perfect the fudge recipe, but the Gold Brick candy bars took more than a month to get just right.
How did they know when they nailed a recipe? The two brought together local residents who frequented the original Arnold's Candies and formed a test group to make sure each chocolate or toffee tasted just like they remembered it.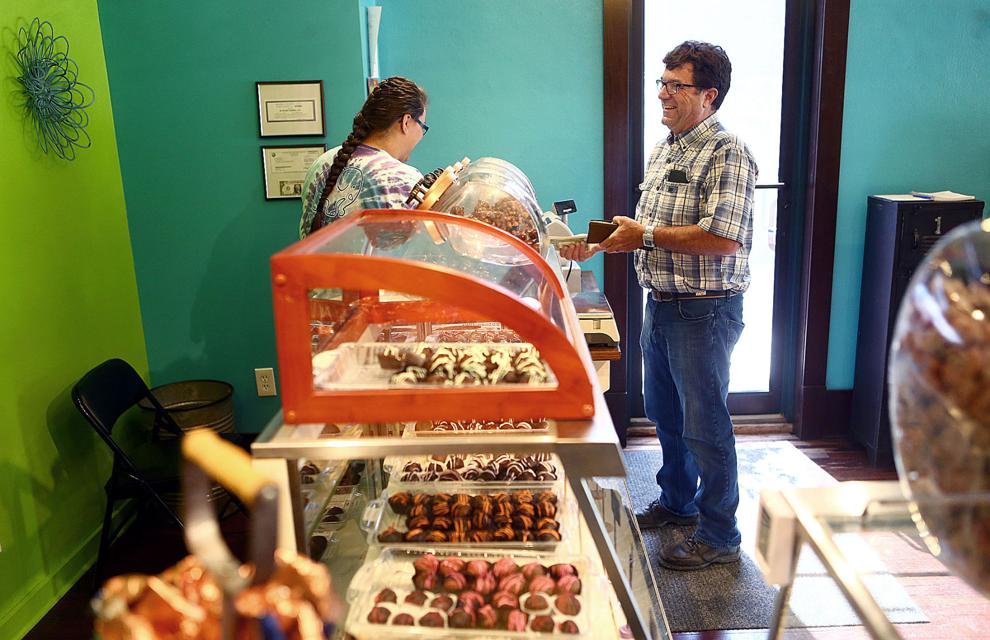 Once they perfected the candy, Ploss, Stadtler and their entire family started cranking out chocolate, fudge and 1,000 Gold Bricks to prepare for their opening day. When the doors opened in November, they were sold out of their candy bars in just two days.
"We thought we'd have plenty for a while, but they went so fast," Ploss said. "It's been a success since then. We've been busy."
Today, the store sells 15 different flavors of creams, seven different chocolate barks, along with chocolate turtles and fudge – all made on site from the original Arnold's recipes.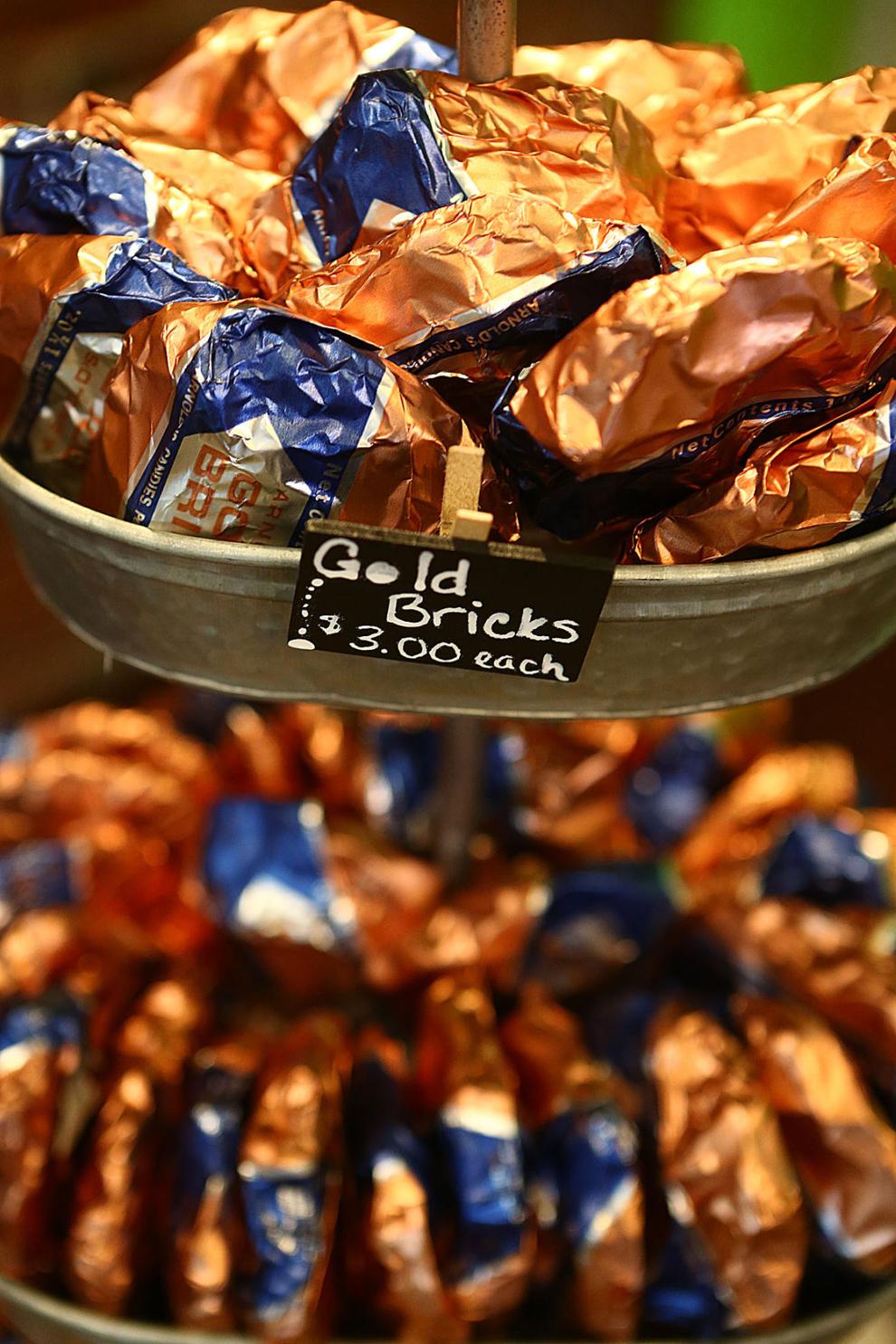 In that time, they've shipped their candy to places as far away as Texas, Florida and Oregon. One guy in Michigan ordered a special shipment of 320 Gold Bricks a few months ago.
For Ploss, the store has become a labor of love. He still works full-time at the Miami County Sheriff's Department, where he previously served as the jail commander for 16 years. Every weekend, his sister comes down from her home in Chicago to help him whip up fresh batches of treats.
"This business didn't have anything to do with anything any of us were doing," Ploss said. "It's a business venture, but it was also a dream: Let's make candy. We felt like Peru could use something like this. It was just the right thing to do to bring it back here."
Now, he said, the biggest payoff is talking to old customers who remember going to Arnold's when they were kids in the 1940s or 50s, and knowing So Good Candies lets them relive a little part of their childhood. And it's good to know the shop is creating new memories today for the city's kids.
"As a kid myself, I remember going to the store when it was still in a house," Ploss said. "You walked in and they had candy cases and you could smell the chocolate. It was cozy … We just wanted to bring that back to Peru. It's part of our history."