In 1973, at a remote high school situated in the sprawling plains of North Dakota, school officials demanded students hand over their copies of "Slaughterhouse-Five" to be burned in the furnace beneath the high school gym.
A week earlier, the education board at Drake School District unanimously voted to destroy the modern antiwar classic written by Indianapolis native Kurt Vonnegut Jr.
Board members determined the content unsuitable for the sophomores who were assigned to read it by a newly hired 26-year-old English teacher. The profanity and sexual references were too much for the 15-year-old students, the board explained.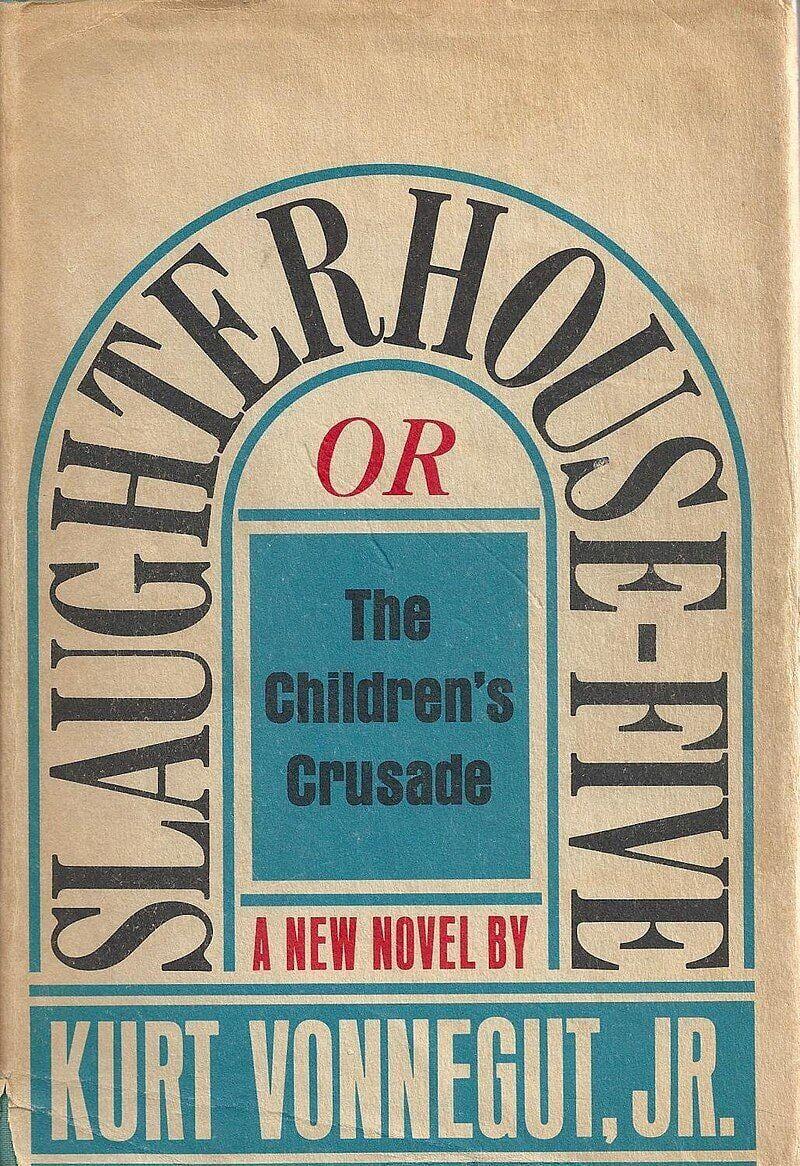 School Superintendent Dale Fuhrman told the New York Times he decided to destroy the 32 paperback copies the same way they destroyed trash.
"I gave them to the janitor as I would my wastepaper."
The school-approved book burning drew instant and unanimous condemnation from across the country. One critic called it a "mindless, primitive act of censorship."
It wasn't the first time "Slaughterhouse-Five," published just four years earlier in 1969, had been banned from schools, said Jason Aukerman, assistant professor of American studies and English at Indiana-Purdue University Indianapolis.
But it was the first time the book had been incinerated.
"They went that extra step, and they got a visceral reaction," he said.
The incident didn't escape the notice of Vonnegut. In a private letter sent to the school board president, the Hoosier native wrote that he found it extraordinarily insulting that some in the small North Dakota town found his book evil.
"If you were to bother to read my books, to behave as educated persons would, you would learn that they are not sexy, and do not argue in favor of wildness of any kind," he wrote in the letter that has since been published. "They beg that people be kinder and more responsible than they often are."
'WORTHY OF REBELLION'
Fast forward to today, nearly 50 years after the burning, and "Slaughterhouse-Five" is still being restricted at some public schools for its profanity, sexual content and depictions of violence during World War II, in which Vonnegut fought as an infantryman.
The sci-fi, time-traveling, semiautobiographical book depicts his time in the war, when he survived the bombing of Dresden by Allied forces and became a prisoner of war in Nazi Germany.
In June, an English teacher at Brevard Public Schools near Orlando, Florida, told reporters he was asked to remove "Slaughterhouse-Five" from his classroom and from school libraries.
Moms for Liberty, a national parental rights group, had challenged whether the book should be housed at the middle school library.
"We are not banning books, nor are we making any decisions on this matter," Ashley Hall, chair of Moms for Liberty in Brevard, told reporters. "We are challenging some books found in BPS libraries for their age appropriateness for children."
In response, another letter was sent, this time by Julia Whitehead, founder and CEO of the Kurt Vonnegut Museum and Library in downtown Indianapolis. The open letter written to Moms for Liberty and Bayside High School leadership argued they misunderstood the meaning of liberty.
"Removing someone else's privilege of reading a book is an act that is worthy of rebellion," Whitehead wrote. "But we don't actually have to rebel because these are our rights as Americans. The whims of one group of moms is not the law of our land."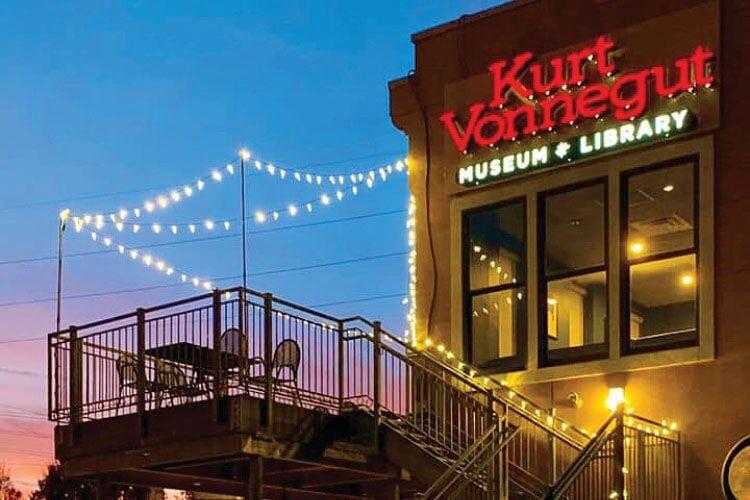 At the request of the English teacher, who received death threats over the incident, the museum ended up sending over 400 copies of "Slaughterhouse-Five" to give to any Bayside student who wanted to read it, Whitehead said.
The letter said providing free copies would "create more readers of these books, thanks to your efforts to take away our liberty, our freedom to read."
'OVER AND OVER AGAIN'
For over half a century, Vonnegut's novel has faced censorship in school districts across the nation. English professor Aukerman argued that two words sum up the persistent efforts by some Americans to ban the book: cyclical and recursive.
"It keeps happening over and over again."
Now, that recurring trend is back stronger than ever in Indiana, which saw 18 bans in three school districts from July 2021 to March, ranking it sixth in the nation for states with the most books banned, according to a study by PEN America, which advocates for free expression.
And other Indiana authors besides Vonnegut are in the crosshairs of groups seeking to limit what students can read.
The novel "Looking for Alaska," written by Indianapolis native and resident John Green, has faced challenges since it was published in 2005.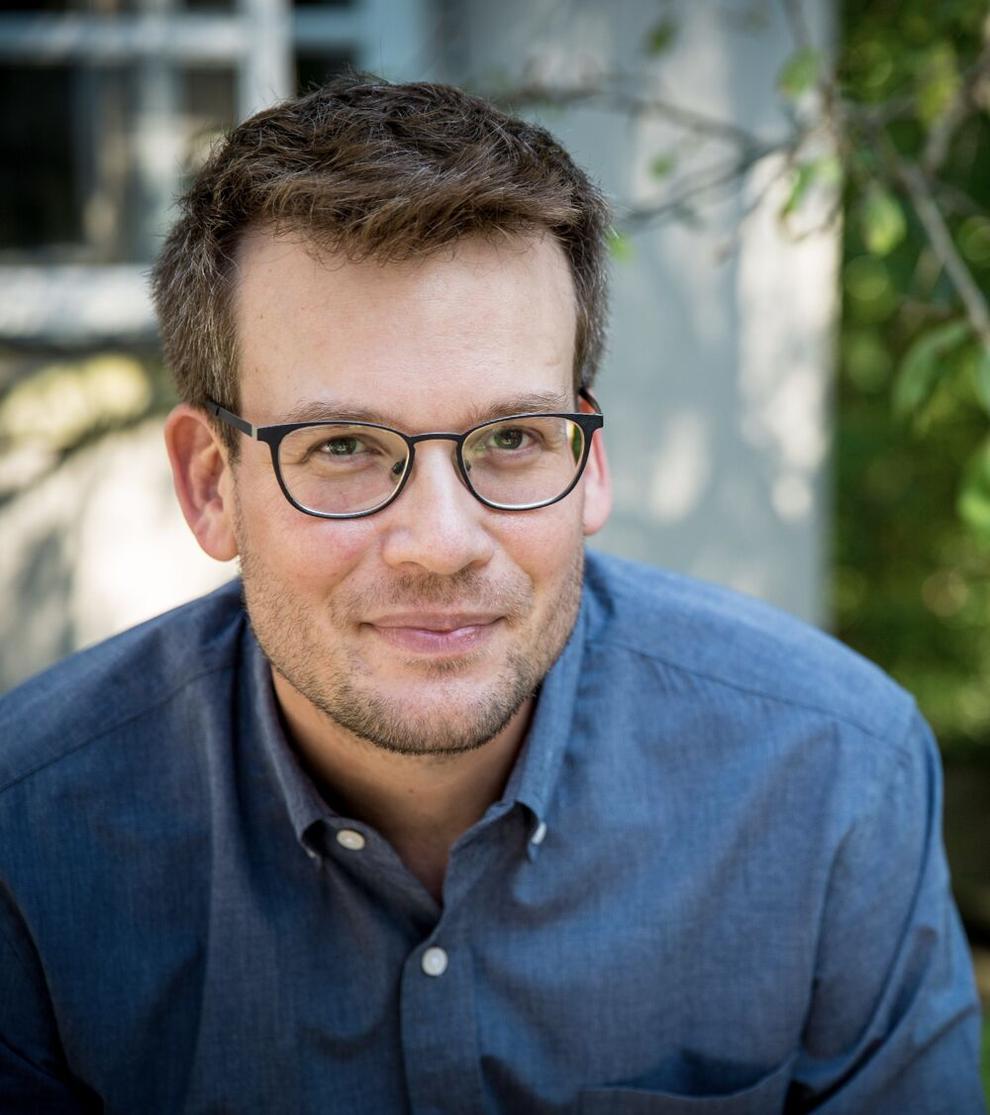 Most recently, in September, a school board candidate in Orange County, Florida, where Green grew up, suggested the book should be removed from libraries so students "don't have access to things that are encouraging them to go and have sex."
In response to the candidate, who was elected in November and is a member of Moms for Liberty, Green said in a TikTok video that the group is restricting the liberty of "other people's kids to read what librarians and teachers deem appropriate."
Those who work to ban books may truly be motivated by a desire to protect children, Whitehead argued, but regardless of motive, the end result is the same — students' First Amendment rights get trampled.
"People seem to think they're doing something good, and hide behind terms like liberty and these things, when they're actually taking freedoms away from other people," she said.
Vonnegut called that impulse to limit students' exposure to books, and the wide range of human experiences they contain, "ignorant, harsh, un-American."
In his letter to the Drake school board after the burning of "Slaughterhouse-Five," he wrote it was "a rotten lesson you taught young people in a free society when you denounced and then burned books — books you hadn't even read."
"People are entitled to call you bad citizens and fools," Vonnegut wrote. "Even your own children are entitled to call you that. … If you are an American, you must allow all ideas to circulate freely in your community, not merely your own."