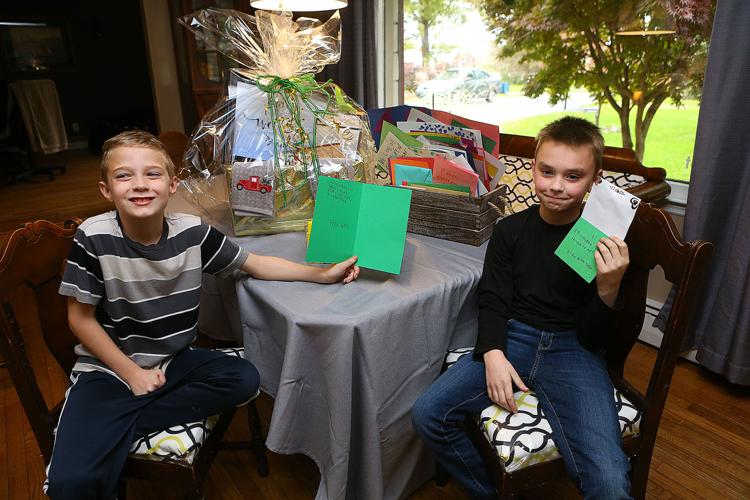 GREENTOWN – Susan Tobin said she was shocked and saddened when she heard about a letter left on the door of a Greentown home that contained derogatory racial comments towards the family's adopted black child.
"We were all really surprised," she said. "It's not like that in our community. I'm not surprised that there is racism, but to have it in your backyard in a small community is unexpected."
Howard County deputies said the letter was found on Oct. 13 on a home the family had recently purchased at the intersection of 600 East and 100 North, but the family hadn't moved into yet. Deputies are now investigating the letter as a hate crime and intimidation case.
The incident immediately resonated with Tobin, who moved to Greentown 17 years ago and has adopted five children. She also has an African American daughter.
When her daughter was in school at Eastern Howard School Corporation, she was one of only three black kids in the district, Tobin said. That led to some odd looks and questions from other students, but never racist comments.
So when Tobin heard about the letter, she knew she had to do something.
"I know how it is to have children who don't necessarily look like a typical family," she said. "It just really spurred me on."
On Thursday evening, Tobin dropped off a basket to the family targeted by the letter. Inside were over 60 cards and letters written by kids and residents from Greentown welcoming them to their new home.
One letter had a drawing of a house and a smiley face with the message "No matter what color, no matter what race, you still belong in this place."
Another card read "Roses are red, violets are blue, we are so sorry for what happened to you. We know you might be sad, or scared too, but don't worry, we are there for you."
Many of the cards said "Welcome to Greentown." One had a drawing of some of the downtown businesses such as King Chef and Subway, along with a sign that says, "Anyone is welcome in Greentown."
The basket was also packed with gift cards and other items from local businesses such as Blondie's Cookies. One bank donated stadium cushions.
Tobin said the whole idea was to combat the hateful letter with a "basket of love and acceptance."
"Racism does exist. We get it. But we're not all that. We're a whole lot more than that," she said. "That's not the welcome they deserved in our community. They deserve better than that."
Tobin said she doesn't personally know the family that was targeted or who might have left the letter. But after dropping of the basket, she said, the family was very grateful for the gifts and the letters of support.
"It brought tears to the mom's eyes and will be greatly appreciated by the entire family," Tobin said in an email Thursday evening. "They wanted everyone to know they are thankful to be blessed by the community in this way. They have lived in Greentown their whole lives and this affirms what they already know to be true: Greentown is a loving and supporting community."
Tobin got the idea to put together a love basket after a similar incident happened to a family member in St. Albert, Canada, just five days after the letter in Greentown was found.
In that letter, the writer targeted the family's three teenage children and their race, and told them to move out of their condo.
In response, neighbors and others in the community brought the family food and flowers during an impromptu gathering at their house.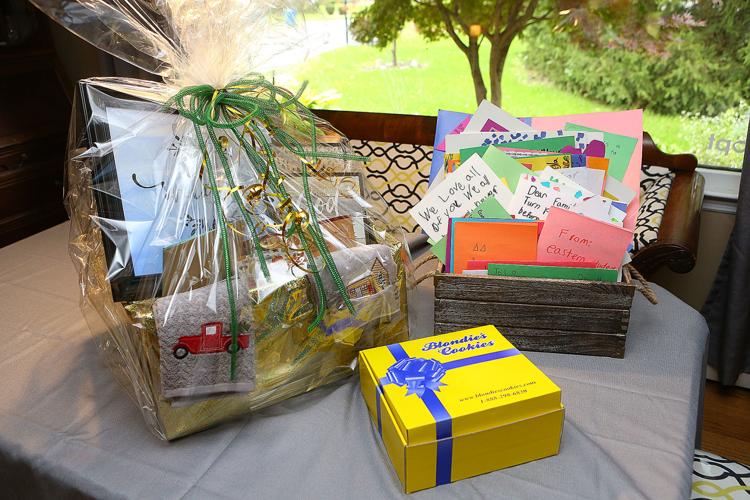 "I saw the love there," Tobin said. "I know how my relatives up there felt, so that inspired me. I saw my relatives receive support and love from their community."
Howard County investigators initially thought juveniles were behind the letter in Greentown, but have since ruled that out. Investigators say they have a person of interest and are continuing to gather evidence and speak with witnesses, according to a release.
Deputies say the letter appears to be an isolated act and no further incidents have been reported.
Tobin said in the end, it doesn't matter who left the letter. She just wants whoever did leave it to know that it should never happen again.
"I'm hoping it was some young kid who didn't know what they were doing, but no matter who it was, it isn't going to be tolerated," she said. "They need to educate themselves on how to get along in the world, because that's not it."