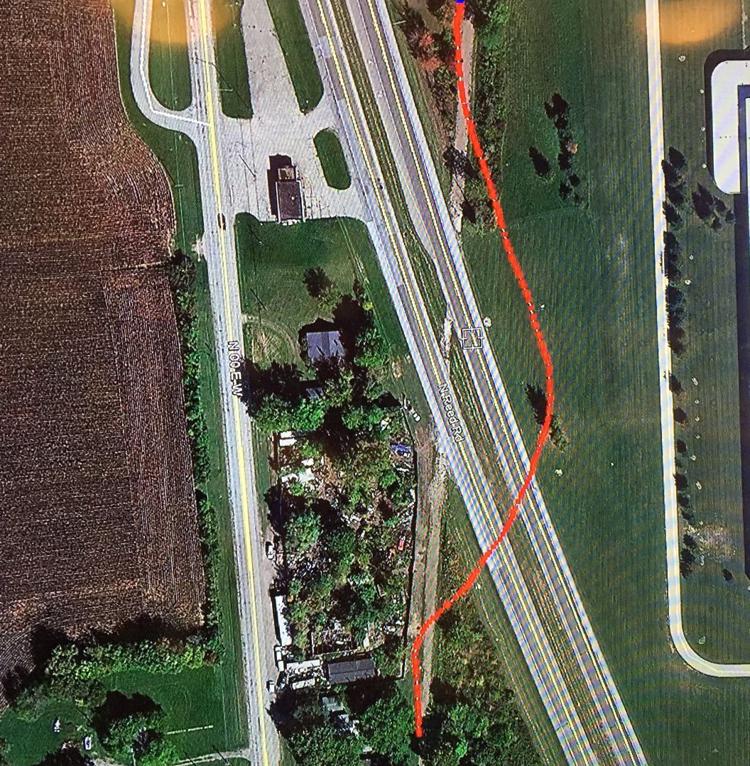 Indiana 931 will remain open today after the installation of a new pedestrian bridge over the highway was pushed back.
Crews had been scheduled to install a new $2 million pedestrian bridge over Indiana 931 today, wrapping up one of the last and biggest steps to connect the Nickel Plate Trail to downtown Kokomo.
Now, the project has been rescheduled to happen on Friday, according to Chris Myers, communications director for the Indiana Department of Transportation Greenfield District. He said the postponement could be due to either weather or staffing issues.
That means Indiana 931 will now be closed from 7 a.m. to around 5 p.m. Friday from Smith Road to U.S. 35 to allow two cranes to set the nearly 200-foot-long bridge, weather permitting. Traffic will be detoured to County Road 50 East.
The premanufactured bridge is currently in pieces and will be put together over the highway.
Although the bridge is set to be installed Friday, pedestrians won't be able to start using it for a couple of months.
Kokomo City Engineer Carey Stranahan said crews will still need to pour the concrete deck and do other work before it officially opens. He said that should happen no later than Memorial Day on May 28.
In the meantime, city crews will continue to fill in gaps along the trail corridor from downtown Kokomo to the bridge. Asphalt crews will also lay pavement down on the trail from Apperson Way to the west side of Indiana 931, and from U.S. 35 to the east side of the highway.
Stranahan said by the end of the year, pedestrians will be able to travel more than 40 miles on a nearly finished trail running from the city's downtown all the way to Rochester, where the Nickel Plate Trail ends.
The project is being funded through federal and state dollars. Eighty percent will be covered with federal funds. The remaining 20 percent will be funded with $200,000 in state money and Indiana 22 relinquishment funds.