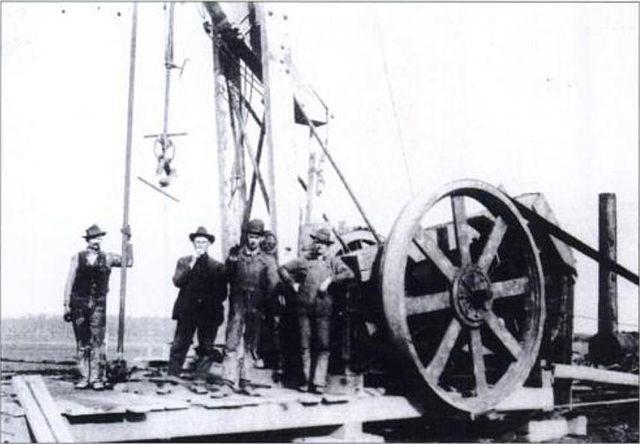 In Howard County,  the gas boom began in 1886 when a gas well was drilled on the Wildcat Creek a quarter mile northeast of the intersection of Park and McCann streets. In June 1887, a well was drilled near the present-day intersection of Plate and Hoffer streets that produced more natural gas than the four other wells in Kokomo at that time. The light from the burning well was said to be equivalent to that of daylight. This abundance of natural gas is what attracted entrepreneurs to Kokomo to build businesses. Kokomo and other cities offered free gas and land as an economic development lure.  
The poor understanding of oil and gas wells at the time led to the loss of an estimated 90 percent of the natural gas by venting into the atmosphere or by widespread misuse. By 1902 the yield from the fields began to decline, leading to a switch to alternative forms of energy. 
If it weren't for the gas that was found near the Wildcat, it is unlikely that manufacturing would have become such an huge part of the local economy.