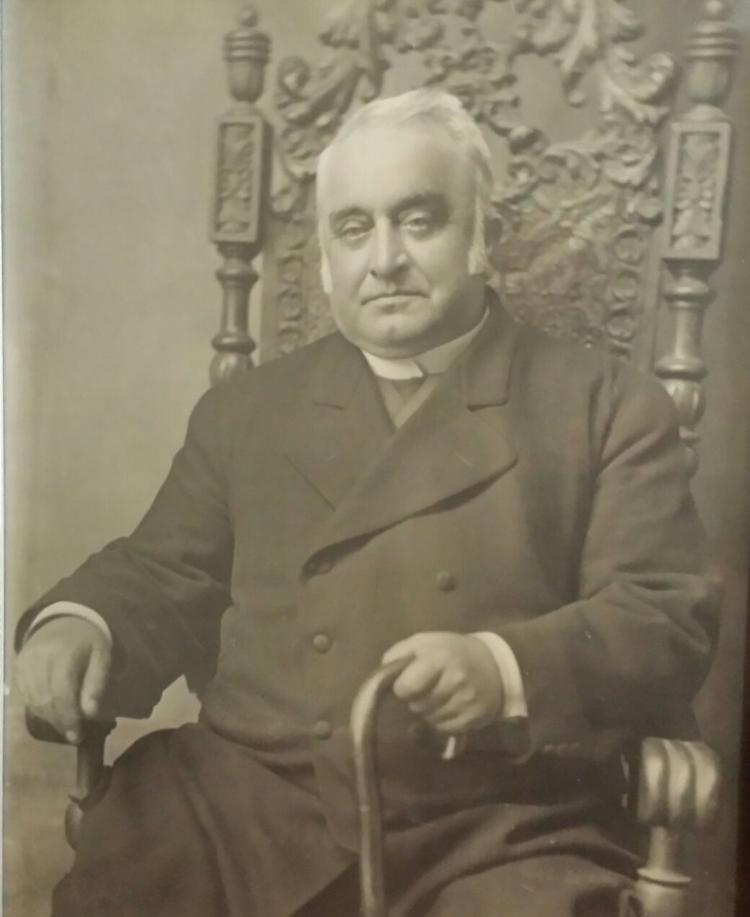 When Father Francis X. Lordemann arrived in Kokomo in 1873 to be the first pastor of St. Patrick Catholic Church, the parish, which was comprised of about 40 families, was still fairly young, having been established in 1859. The church that was being used for Mass was a wood-framed building, but it had become inadequate to accommodate the increasing number of Catholics. In 1875, the pastor began constructing a more spacious church building. The old church was moved to an adjoining lot in 1876, and its former site was prepared for the erection of the new church. However, at the opening of the new century, St. Patrick's church was again found to be too small for the Catholic population of Kokomo, and Lordemann began preparations for the construction of the present church on the corner of North Washington and Broadway streets.
According to a 1916 publications, "It was Father Lordemann's ardent desire to live to see the completion of the new church; but it was to be otherwise. Within sight of the rising walls of the beautiful Gothic structure, his lingering sickness terminated his long and useful life on the 22d day of March, 1910." 
The city of Kokomo honored Lordemann by naming a street after him. Ironically, the street – which is a just short distance north of the church – has been misspelled on the street signs, including only one "n" rather than two at the end of Lordemann's name.