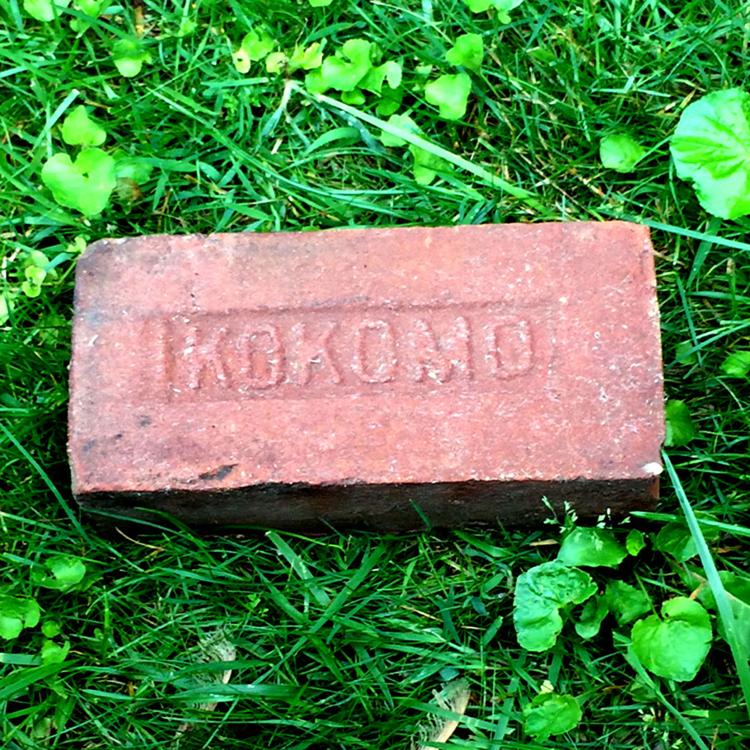 No one knows for sure who manufactured the bricks imprinted with the word Kokomo, but one thing's for certain – there are a lot of them around.
Research shows the first brick makers came to the city in the late 1840s. Henry Stewart was the pioneer of brick manufacturing and opened one of the first brick yards in 1847 on the northeast corner of Superior and Buckeye streets.
Randy Smith, assistant curator for objects with the Howard County Historical Society, said he suspects the bricks were either made by Kokomo Brick Works, which began operation in 1847, or the Kokomo Brick Company, which opened in 1920 after combining with a brick manufacturing company started by J.M. Leach.
He said there are five different designs of the Kokomo-imprinted bricks, which are found in old buildings throughout the city. Now, they've become a kind of collector's item used as accent pieces in new brickwork.