Western's wrestling team scored six champions, saw 10 individuals advance and surged to the Oak Hill Sectional title Saturday, breaking a four-year reign by the host school.
With strong performances in the final round, Western won the 11-team sectional with a score of 235. Oak Hill was second at 198 points, Kokomo was third with 149.5, Eastern was sixth with 93, Tri-Central was eighth with 85.5, and Taylor 11th with 19.
The sectional title is Western's 21st all-time and first since 2018.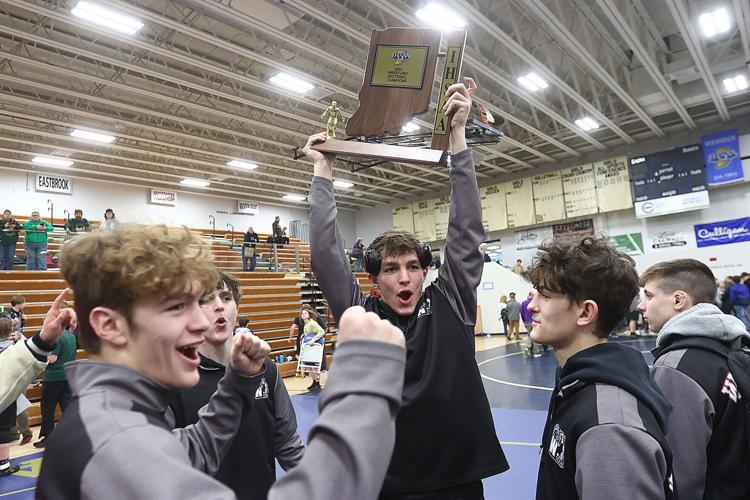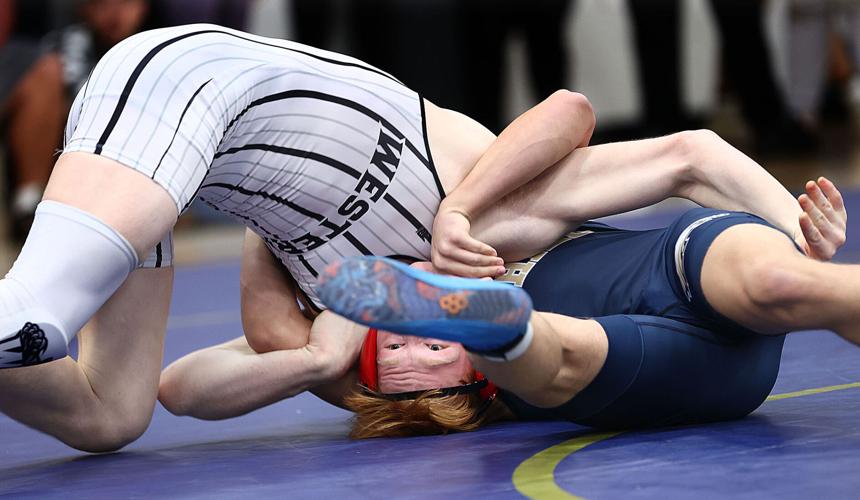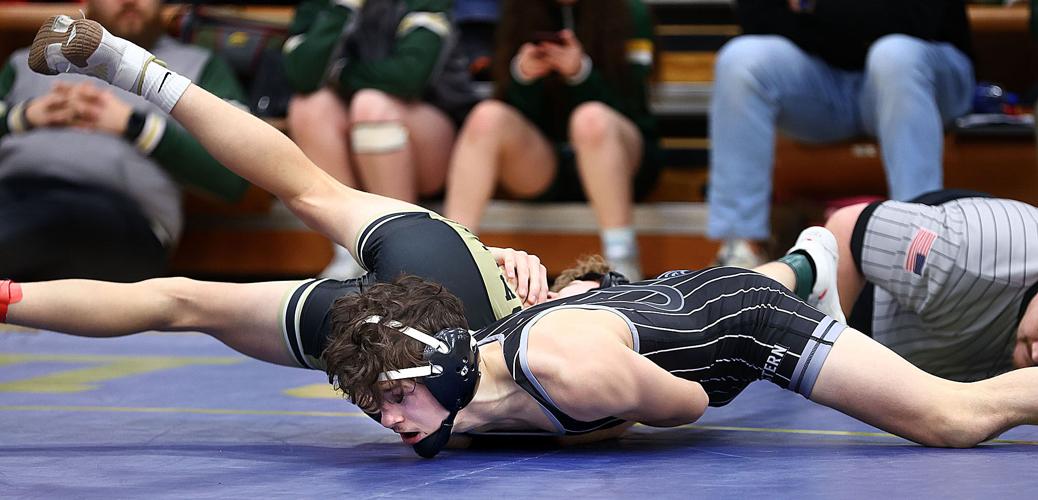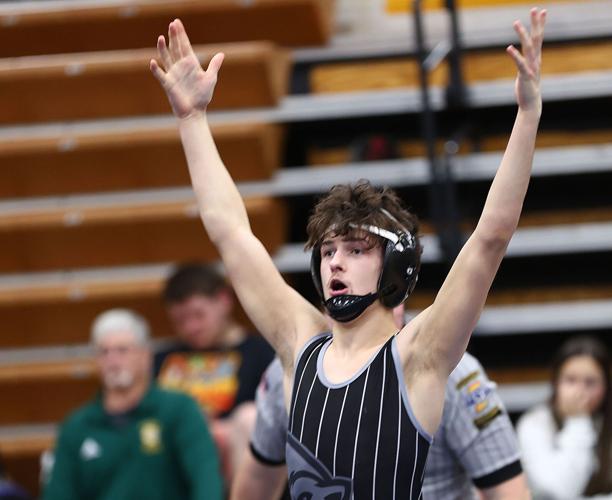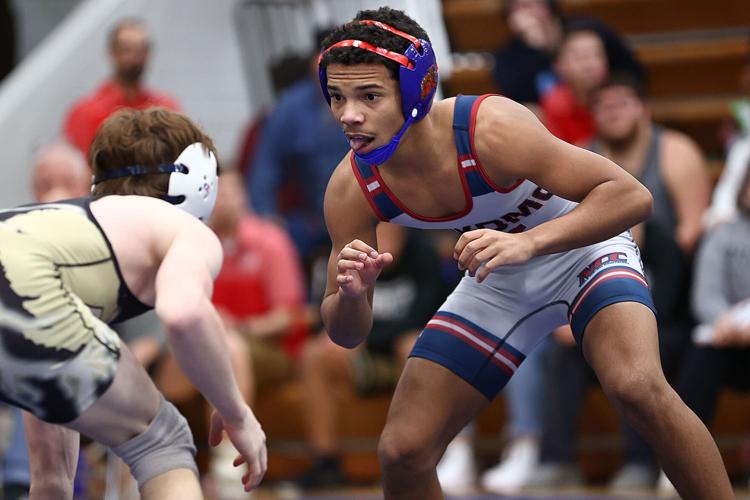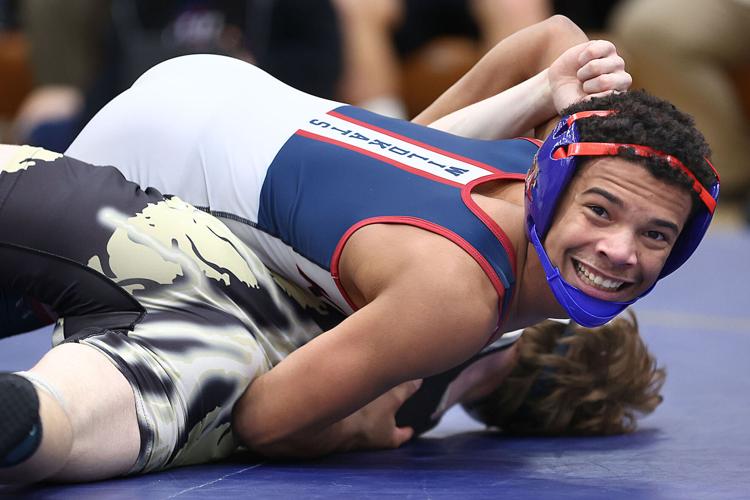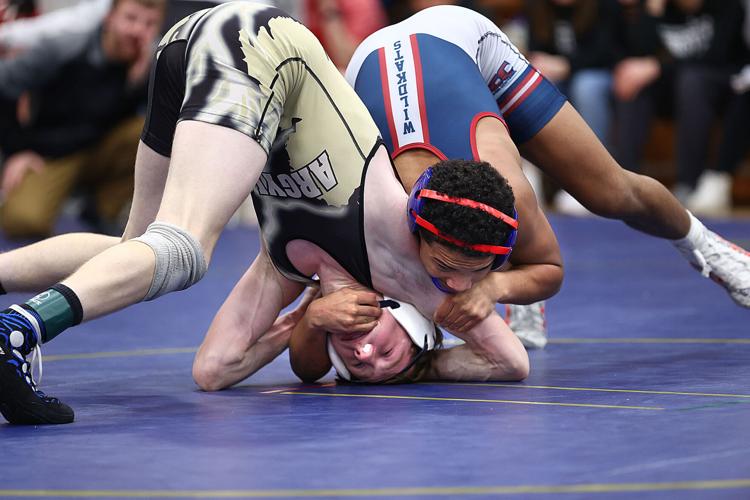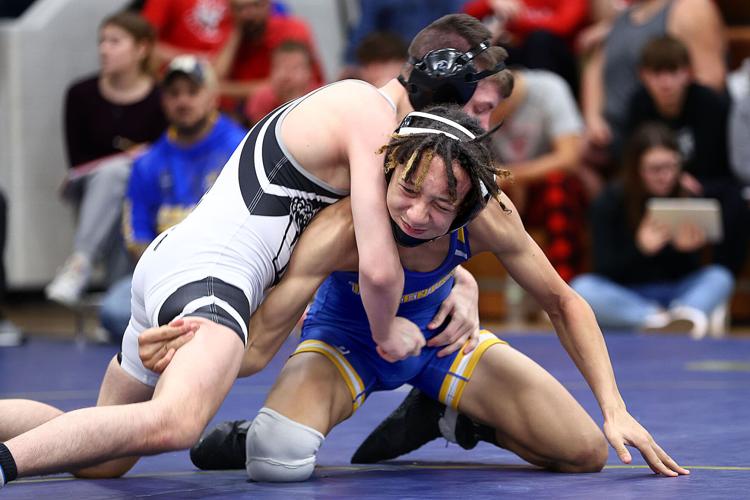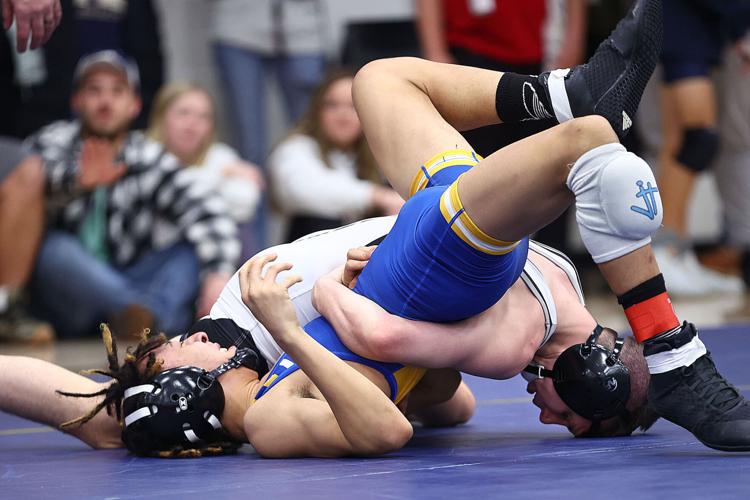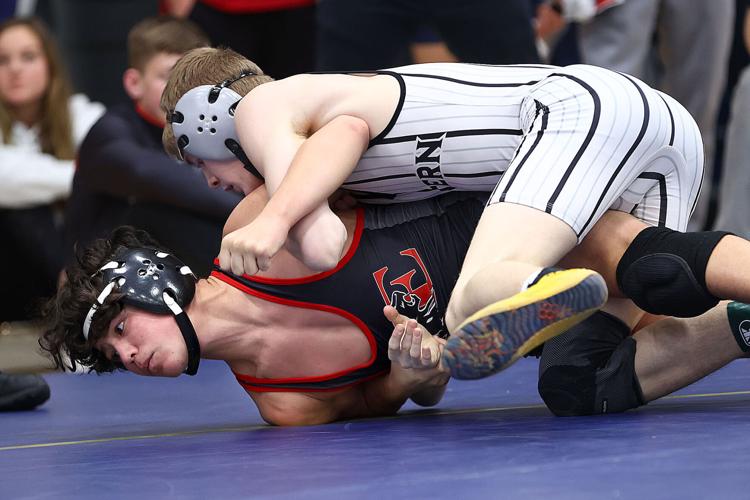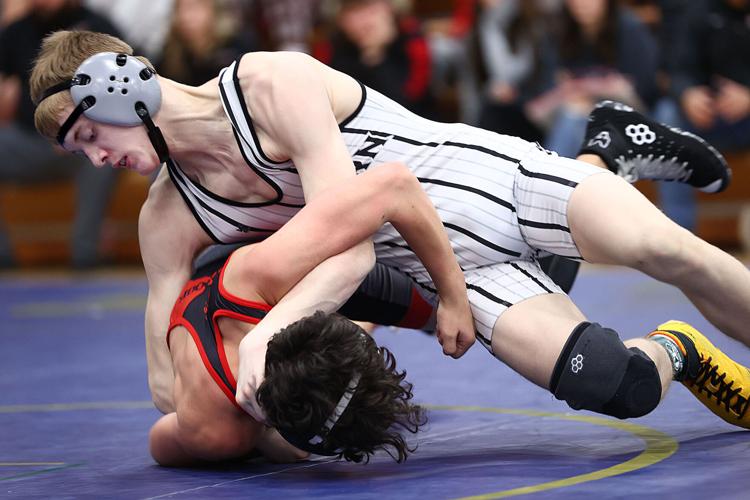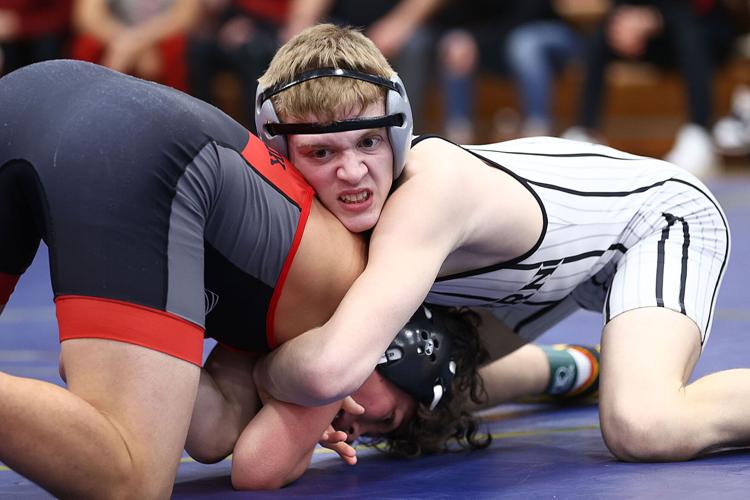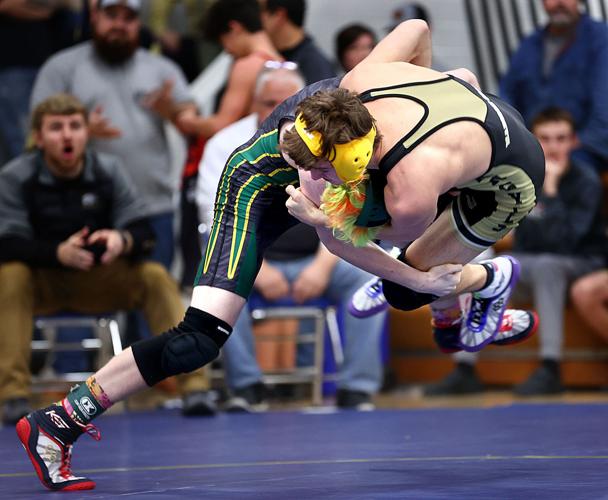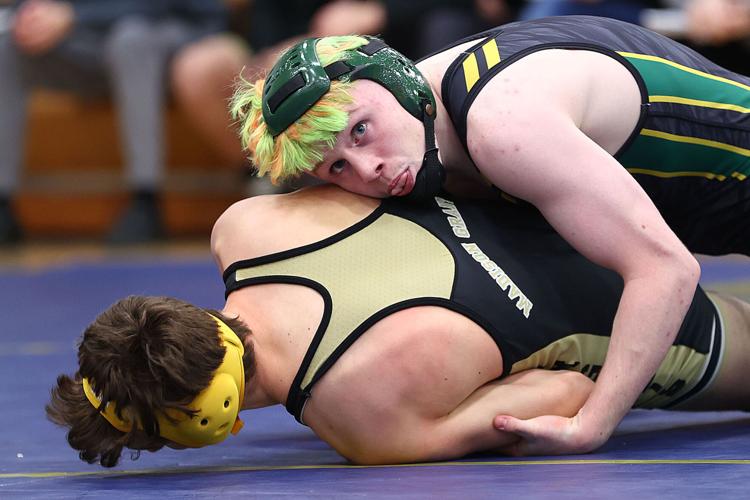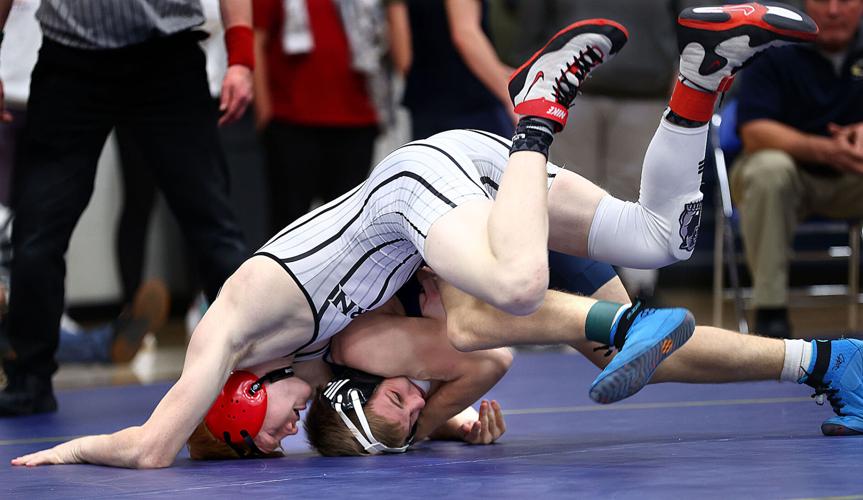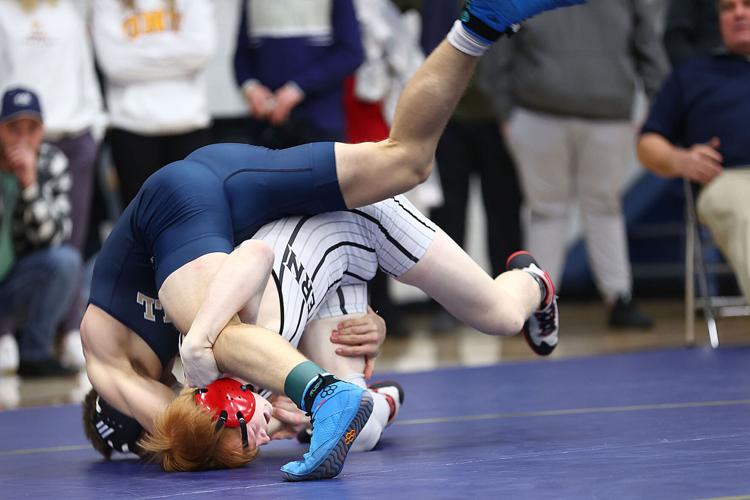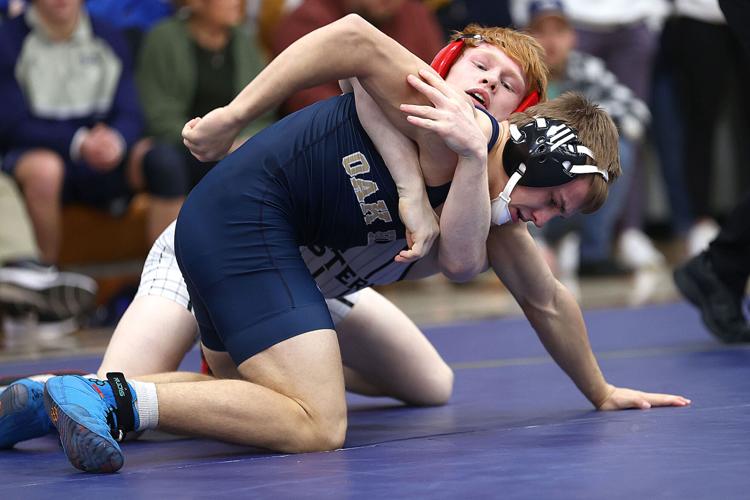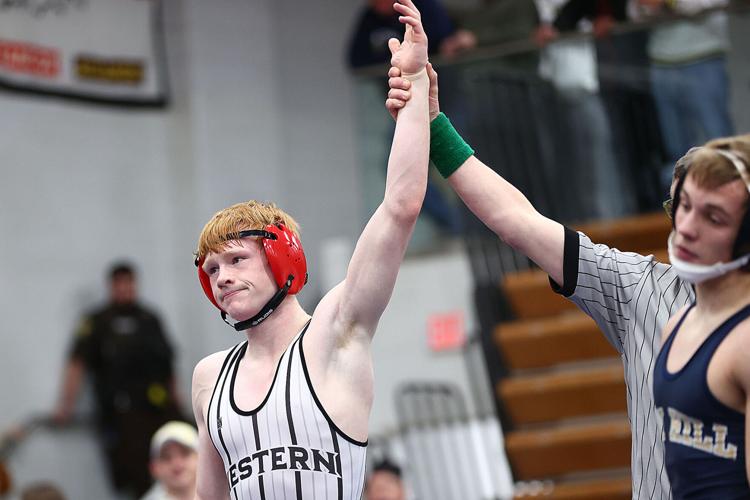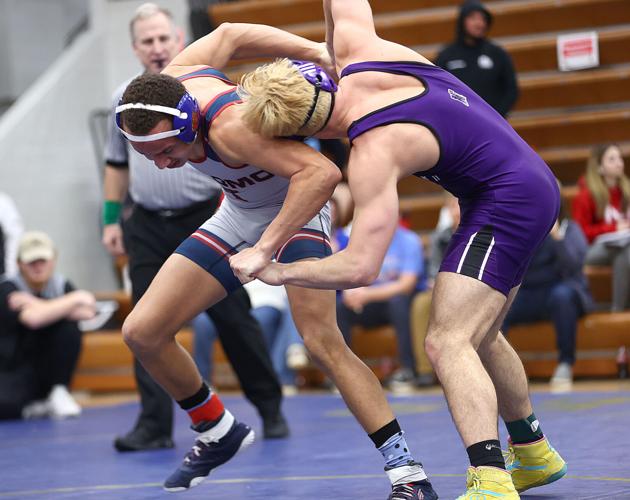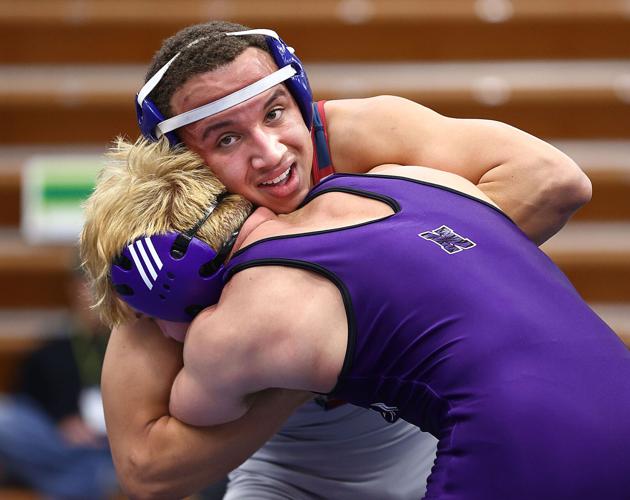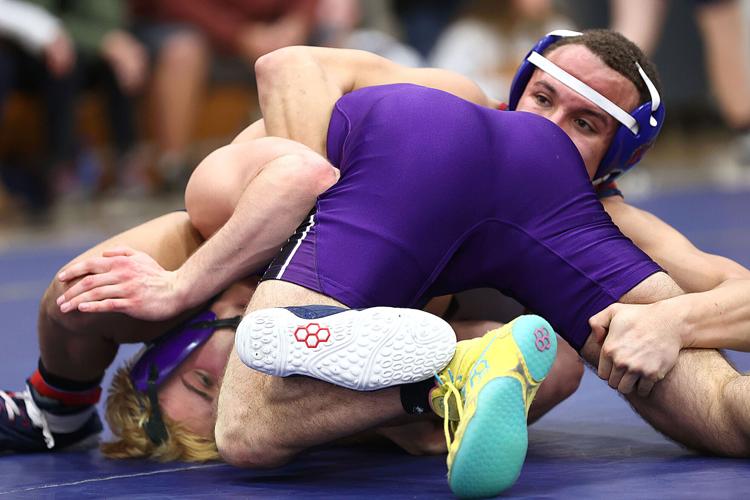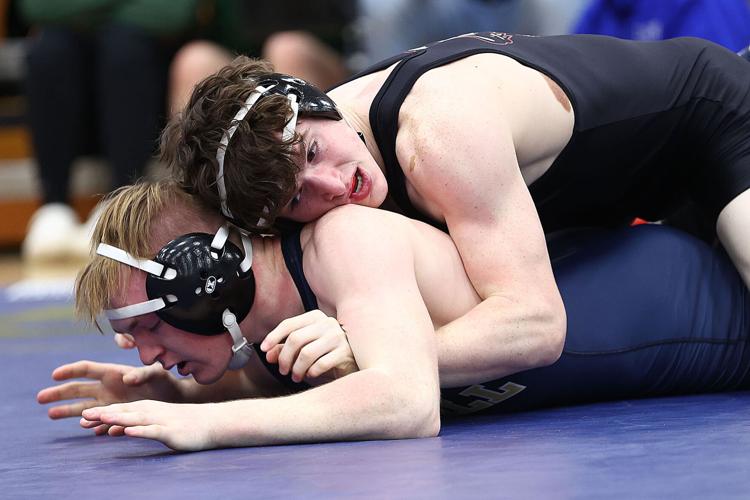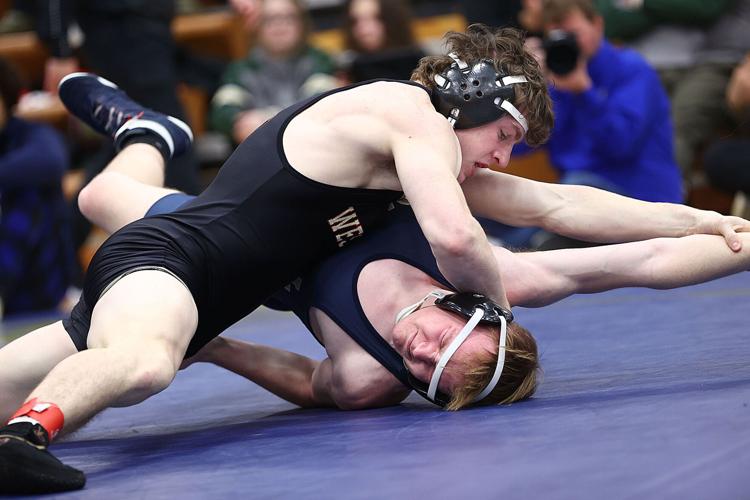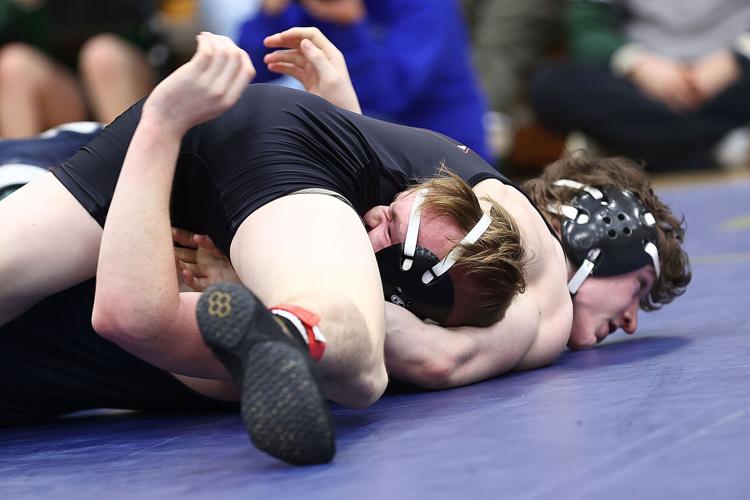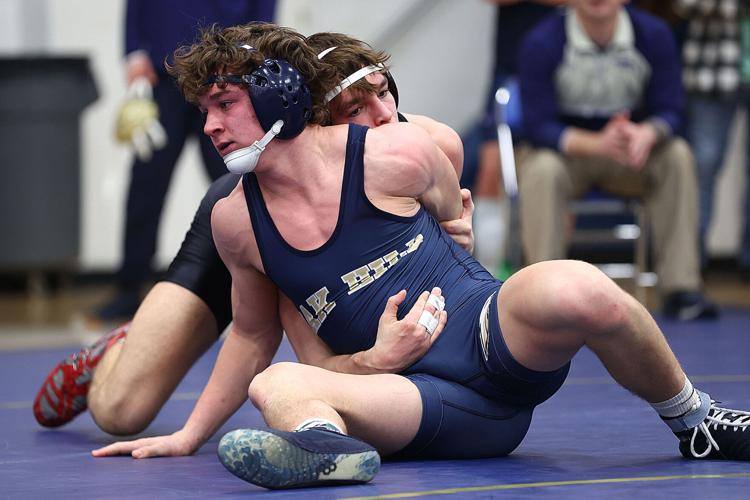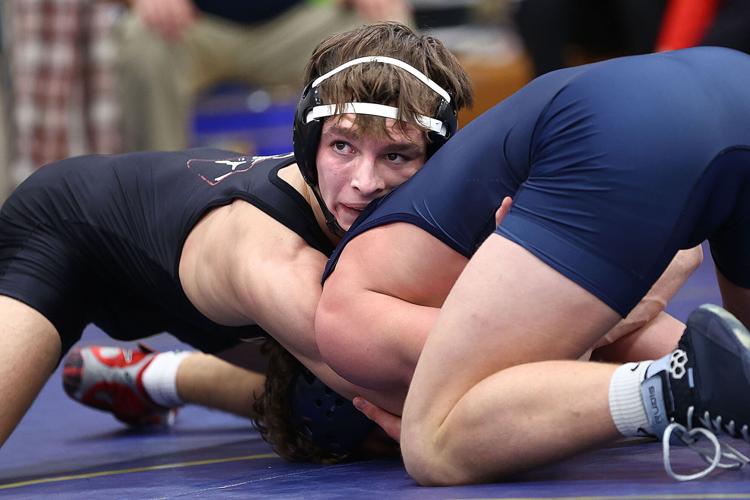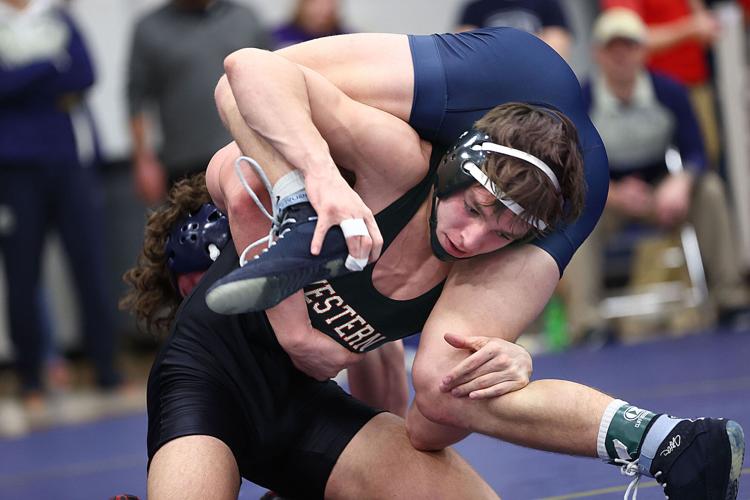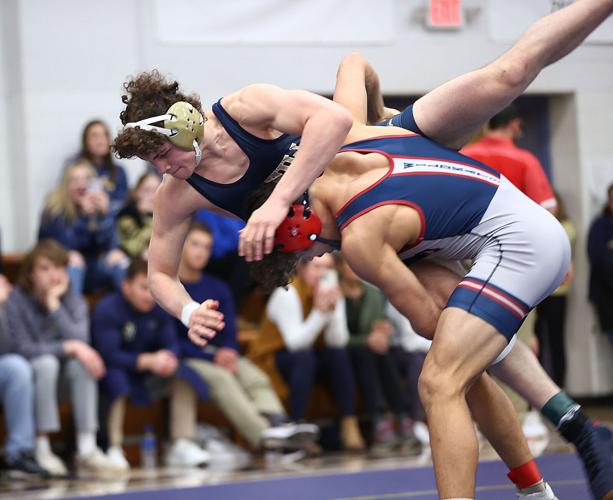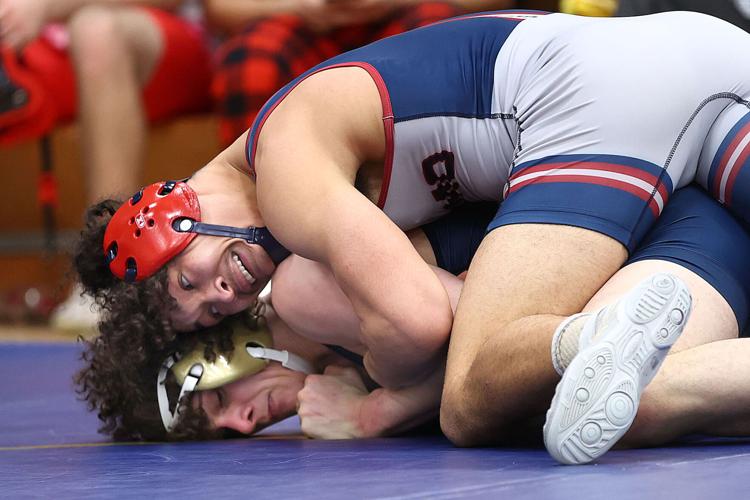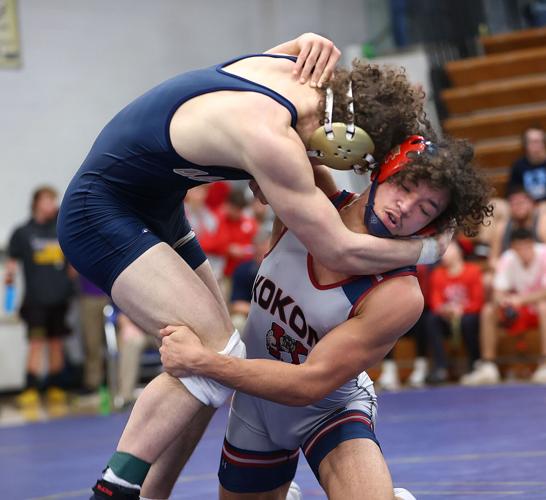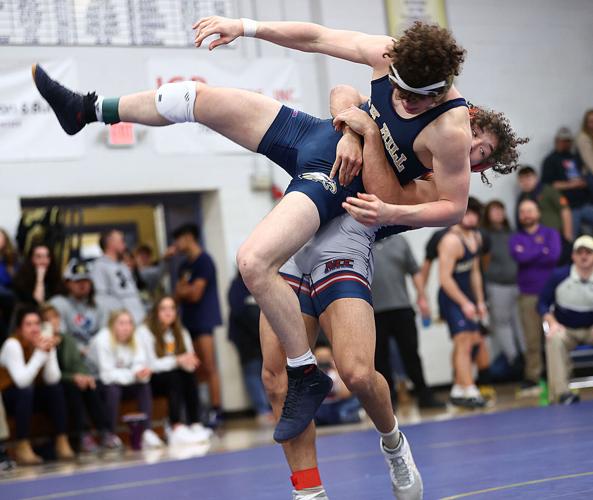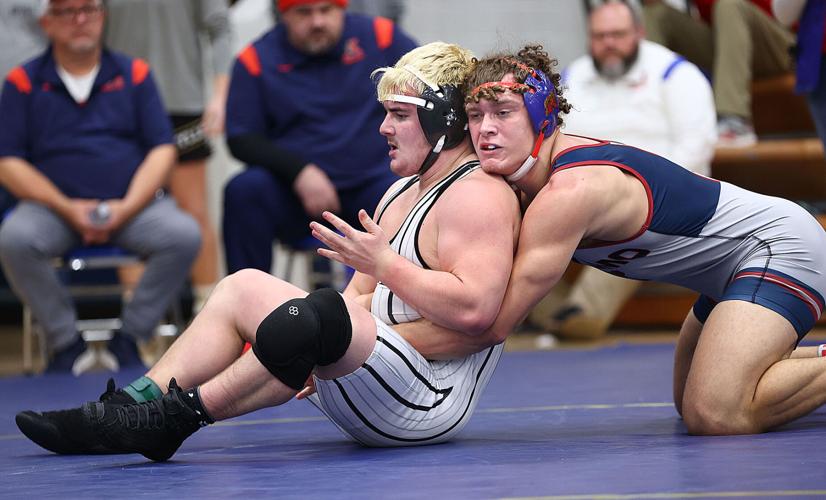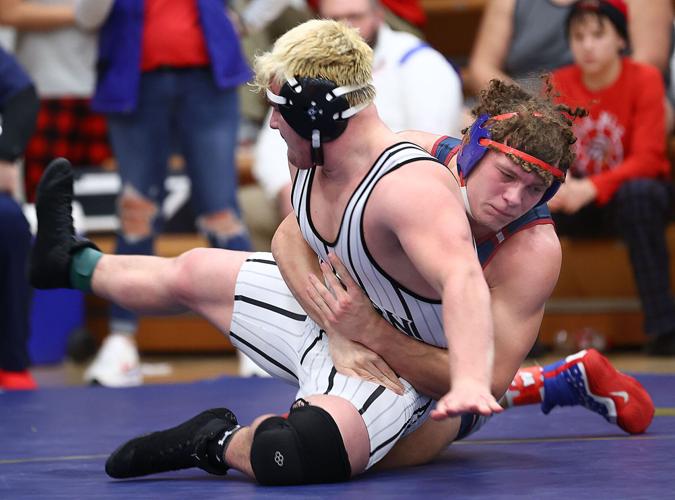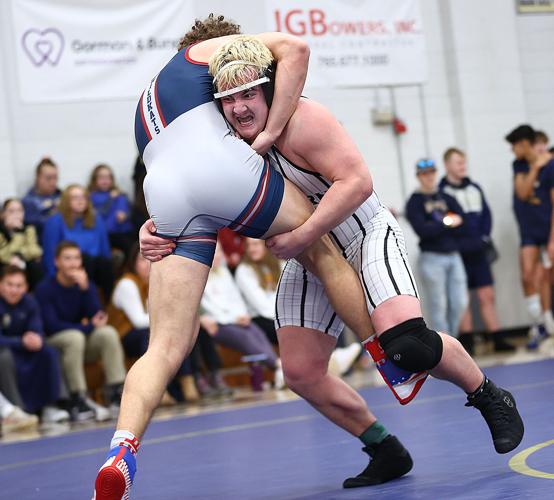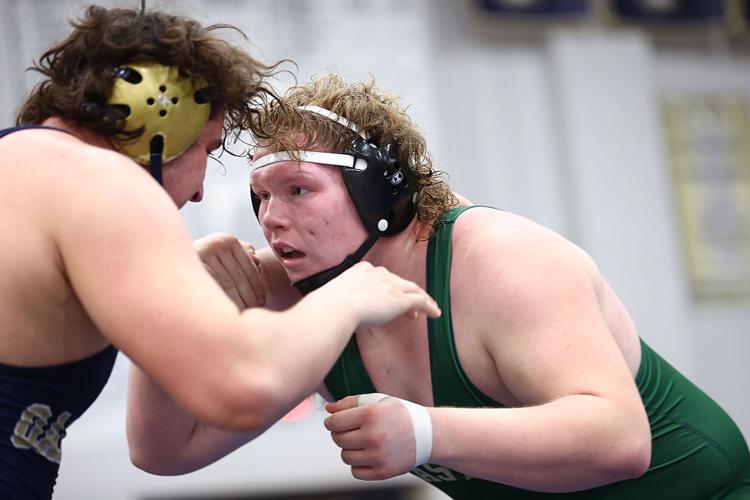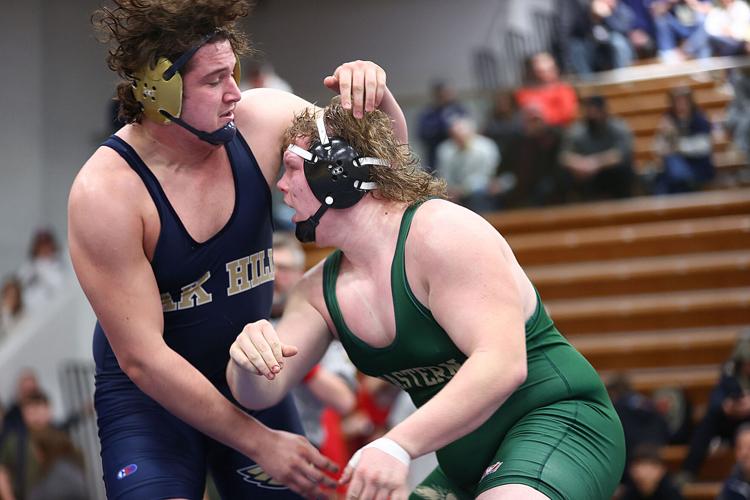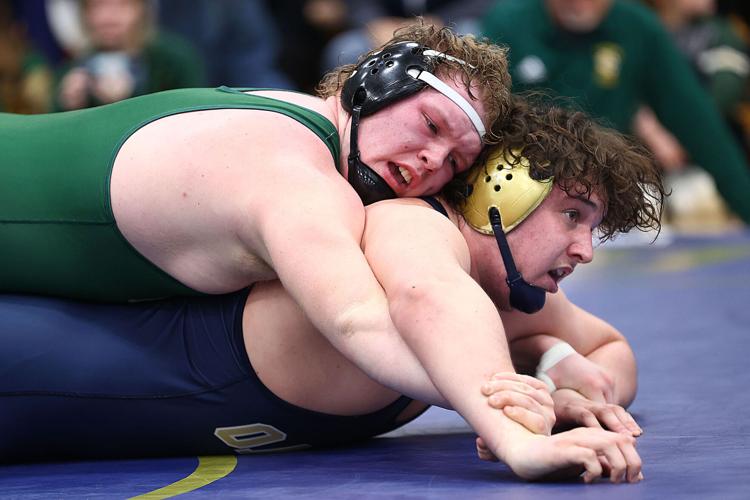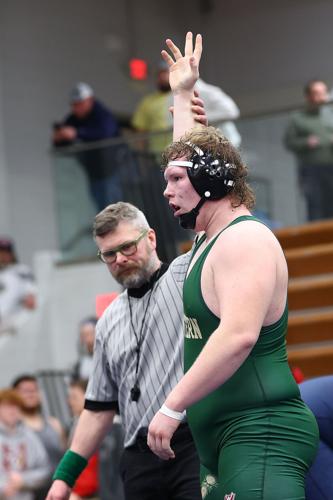 Wrestling Sectionals
"I think the kids just had fun," Western coach Chad Shepherd said. "They were pretty relaxed. They wanted to win that. They knew we hadn't won a sectional in a while. We've won some big events, but we hadn't won a sectional in a while."
The Panthers were 6-1 in championship matches. The parade of Panthers atop the podium started quickly with 106-pounder Benton Kanable, who pinned all three of his opponents on the way to the title. Tanner Tishner pinned all three of his opponents as he took first at 120. Liam Bumgardner scored an upset championship at 126 pounds. He pinned the weight's No. 1 seed in the semifinal then scored another pin in the title match.
"Liam Bumgardner coming from a 5 seed and winning the tournament was pretty good," Shepherd said. "Overall, everybody did a nice job of taking care of their business and that's kind of what we preach to them."
Robert Dinn scored Western's next championship, scoring pins in his two matches to take the title at 138. Mitchell Betz pinned his two opponents en route to the title at 152. And Deaglan Pleak finished Western's run of titles with a 6-3 win in the 160 final. He had pins in his first two matches.
The top four wrestlers at the sectional advanced to this coming Saturday's Peru Regional.
Also advancing for Western were M.J. Norman (second at 195), Tye Linser (third, 132), Brody Burns (third, 182) and Keegan Tedder (fourth, 113). Western wrestlers were 2-1 in third-place matches and 1-2 in fifth-place matches, giving Western an overall record of 9-4 in the final round.
"It was definitely important. You always want to finish strong," Shepherd said of Western's performance in the finals round. "But I think if you look back, I think in that first round, I think we lost maybe two matches in the first round, and we had 11 out of 12 were pins, or 10 out of 12, so we started strong. And we finished really strong. When you have seven in the finals and you win six of the seven, that's a good day."
Kokomo scored three champions and advanced seven to the regional. Jalen May scored an 18-4 major decision in the 113 title match to move to the regional with a 36-0 record. He had a pin in his only other match. Jaquan East scored two pins to reach the 170 final, then won the title a 13-4 major decision. And Chad Washburn won the 195 final 6-2 after scoring pins in his first two matches.
Also taking spots in the regional for the Wildkats are Kyan Gamble (second, 145), X'Avion Ford (fourth, 120), Gabe Newland (fourth, 132) and David Conner (fourth, 152).
Eastern's Wyatt Hoppes entered as the No. 2 seed at 132 but claimed the title with a 7-0 victory in the title round. He had a pin in his first match. Fellow Comet Tyler Wright marched to the heavyweight title with a pin in the opening round, a 13-2 major decision in the semis, and a 4-1 decision in the final.
Eli Boyer also advanced for the Comets (third, 126).
Northwestern's Jansen Slate took the long route to an unexpected title at 145, winning all three matches by decision. He upset the No. 1 seed at 145 with a 4-1 decision in the semifinals and then won the title match 3-1. Also advancing for the Purple Tigers was Isaac Bumgardner (third, 113).
Tri-Central advanced four wrestlers: Jaiton Archer (second, 120); Patrick Kinney (third, 285); Jimmy Rincon (fourth, 182); and Landon Hale (fourth, 220).
Taylor's Alex Lindley advanced, taking fourth at 285.
PERU SECTIONAL
Maconaquah scored three champions and finished second at Peru. Rochester ran away with the title with a score of 272, Maconaquah was second at 193, Peru was fourth at 170, and Cass sixth at 88.
The Braves' Wyatt Price won the 145-pound title, Ethan Farnell won at 170 and Austin Ringeisen won at 182. Price upset the top seed in the final with a 5-1 victory. Brayden Raber (113), Alex Ousley (126) and Logan Farnell (160) were each second. Camron Montgomery (285) was third, and Connor Eldridge (106) and Ty Galvan (138) were each fourth.
Peru's Cooper Baldwin (138) and Trevi Hillman-Conley (285) each won titles for the Bengal Tigers. Hillman-Conley took down the top seed in the championship match with a 3-1 victory. Brayden Gibson (120), Cody Legg (145), Alex Smithers (182), and Keyton Ousley (220) were each third. Kwynn Boggs (113) was fourth.
Cass' Isaiah Nunze (132) and Jensen Burrous (138) were each second. Nicholas Park (160) and Lane Collins were each fourth.
Advancing wrestlers head to the Peru Regional.
ELWOOD SECTIONAL
Tipton advanced four wrestlers from the sectional. Eli Carver (132) was second, Daniel Hagerty (132) and William Wolford (170) were each third and Tyler Carver (126) was fourth. They'll compete in Saturday's Pendleton Heights Regional.
Hamilton Heights won the sectional with a score of 255. Tipton was eighth with 77.
JEFF SECTIONAL
Carroll advanced two wrestlers from the Lafayette Jeff Sectional. Waylyn Judy was third at 145 and Hayden Lawhead was fourth at 126. They move on to Saturday's Logansport Regional.
Harrison won the sectional with a score of 248. Carroll was ninth with 39.